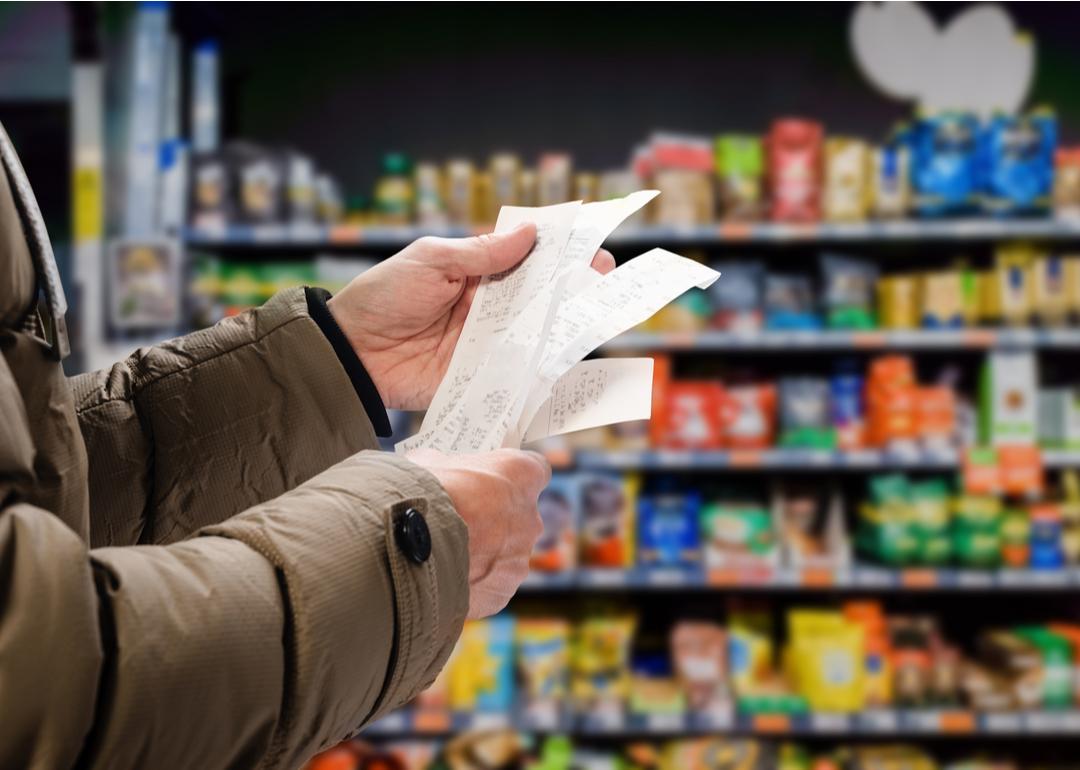 Stacker Studio
10 commonly asked questions about inflation
Denys Kurbatov // Shutterstock
10 commonly asked questions about inflation
In March, American consumer prices rose 8.5% from 2021, creating the sharpest increase in inflation since 1981. The average national price for gas climbed to an all-time high of $4.33 per gallon in March, driven partially by the ban on Russian oil imports after the country's invasion of Ukraine. Grocery costs are similarly rising: According to the Consumer Price Index, the cost of meat, fish, poultry, and eggs has increased 13% since February 2021, while fresh fruit prices have gone up more than 11% during the same span. The cost of electricity has increased 11%, while furniture and bedding went up 16%.
With inflation quickly becoming one of the top news stories in 2022, it's no wonder more consumers are wondering what all this really means for them. PennyWorks examined some of the most commonly asked questions about inflation and provided insight into how it affects the larger economy and your wallet. From the general causes of inflation (and why we're seeing such high inflation right now) to its effects on earning power and loans, understanding these topics can help you better understand inflation—and how it impacts your finances.
This story originally appeared on PennyWorks and was produced and distributed in partnership with Stacker Studio.