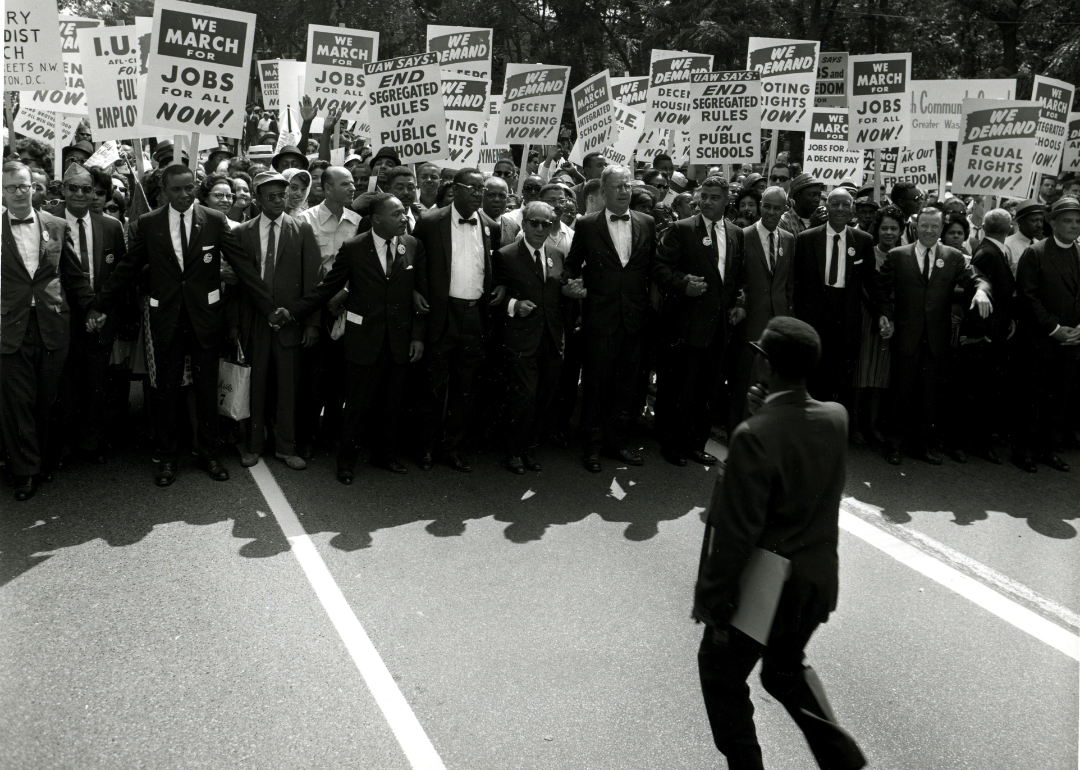 Stacker Studio
10 leaders from the past century who fought for workplace inclusion
PhotoQuest // Getty Images
10 leaders from the past century who fought for workplace inclusion
A little more than a century ago, the rough edges of today's labor market began to take form. In the late 19th and early 20th centuries, the Industrial Revolution precipitated a boom in the mass production of goods by machines and the hiring of factory workers needed to operate and maintain such a large output.
Still, for women and people of color who did this work for pennies on the dollar in comparison to their white male counterparts, an air of unfairness permeated within factory walls and elsewhere. This imbalance led to multiple movements for workplace inclusion and fairness.
Using research from across the internet, Kazoo compiled a list of leaders who you may not know left a lasting legacy for workplace inclusion in the 20th century. This list is sorted alphabetically by last name.
Despite strides made for workplace inclusion in the past century, wage gaps still exist. According to the Department of Labor, women still only make 76 cents for every dollar a man makes; the same exists between white and Black workers. Hispanic workers make even less at 73 cents for every dollar a white worker makes, showing that there is still progress to be made before each and every American reaches true labor equality.
Read on to learn about 10 leaders who endeavored to bring workplace inclusion to the fore.
This story originally appeared on Kazoo and was produced and distributed in partnership with Stacker Studio.