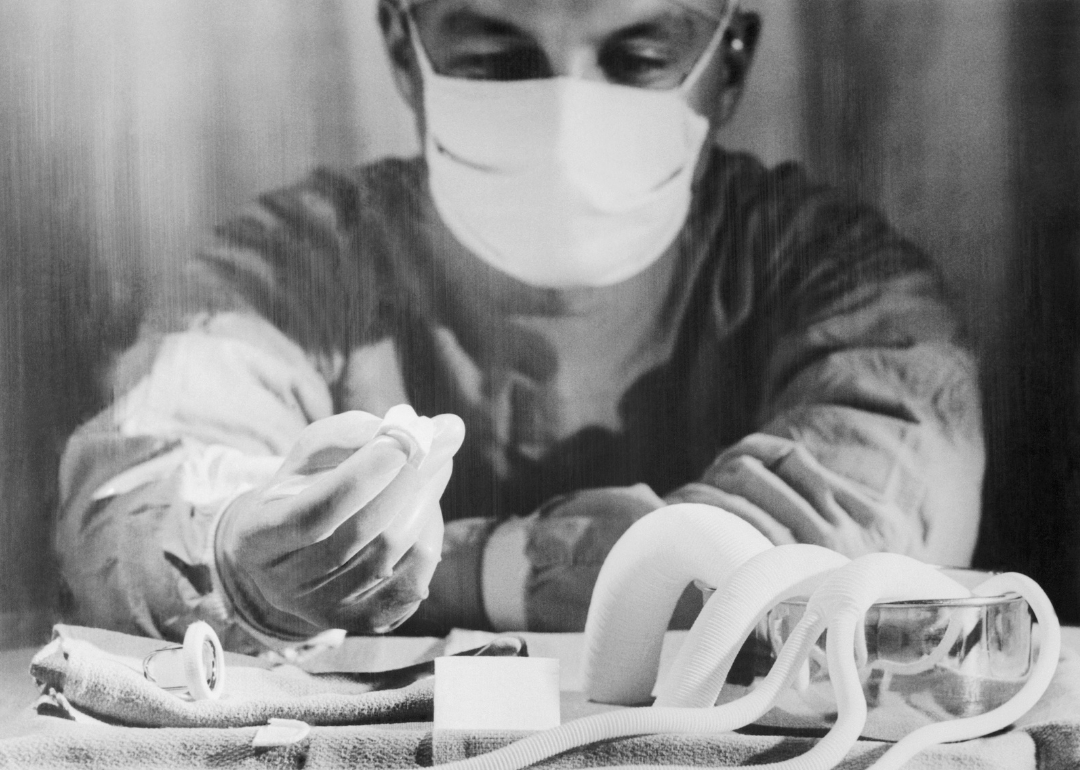 Stacker Studio
The 100-year search for an alternative heart
The 100-year search for an alternative heart
About 2,000 hearts are available each year for transplantation, but more than 3,000 people are on the heart transplant list. A 2021 study published in the Journal of the American Heart Association found that over the past decade, the percentage of organs accepted for transplant has not increased proportionally to the number of donor hearts offered for transplant.
The challenge of finding a donor heart has long motivated scientists to develop an artificial heart. Their goal is to provide artificial hearts as a temporary option so that patients who would not otherwise survive on a temporary pump have more time until a donor heart can be found.
In 2008, surgeons at Johns Hopkins Medicine recommended that for a hospital to be named a high-volume facility, it should perform 14 procedures a year—an increase from the earlier benchmark of 10 procedures a year. Patients who receive their transplants at high-volume facilities have a better survival rate and fewer complications.
"The bar for patient safety, quality of care, and survival needs to be set pretty high," said senior study investigator and cardiac surgeon John Conte. The U.S. health care system must rethink which hospitals should do heart transplants.
Citing studies from Cardiology Research and other scientific publications, Healthmatch compiled a timeline of the development of an alternative human heart.
This story originally appeared on Healthmatch and was produced and distributed in partnership with Stacker Studio.