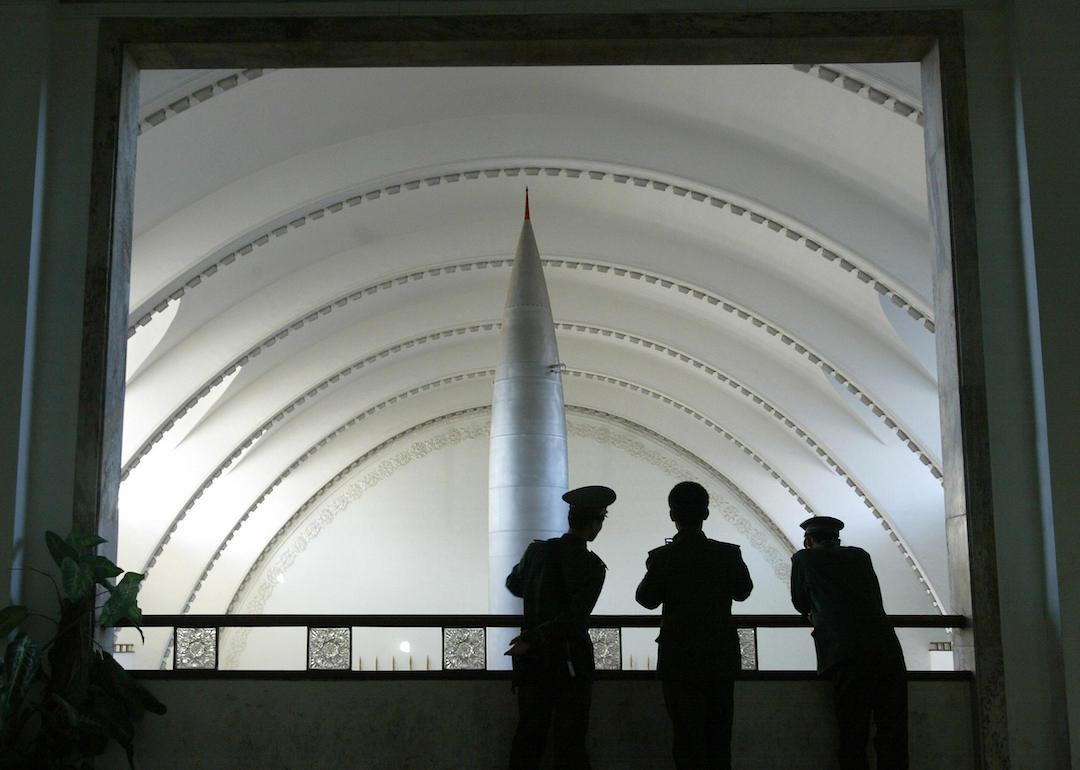 25 facts about nuclear weapons
Frederic J. Brown/AFP via Getty Images
25 facts about nuclear weapons
The early years of nuclear weapons were marked by an arms race between the United States and the Soviet Union. Although the United States built the first nuclear bombs, dropping them on Hiroshima and Nagasaki during World War II, the Soviet Union's nuclear program was not far behind. By the beginning of the 1950s, both countries had even more powerful weapons—hydrogen bombs.
Each side built more and bigger bombs until the stockpiles peaked in the late 1960s at 31,255 for the United States and 40,159 for the Soviet Union. One bomb that the Soviet Union developed, known as the Tsar Bomba, was too big to use. When it was tested in 1961 on Novaya Zemlya, an archipelago in the Arctic Ocean, it destroyed all of the houses in a village 34 miles from ground zero.
Today the stockpiles have shrunk, but the battles over nuclear weapons remain and feature new actors. Experts say North Korea could have materials for as many as 100 nuclear bombs, and although Iran insists its nuclear program is for peaceful use, there is concern over whether it will develop weapons.
Using government documents, news reports, and academic studies, Stacker compiled 26 facts and events that shaped the state of nuclear weapons in the world today.