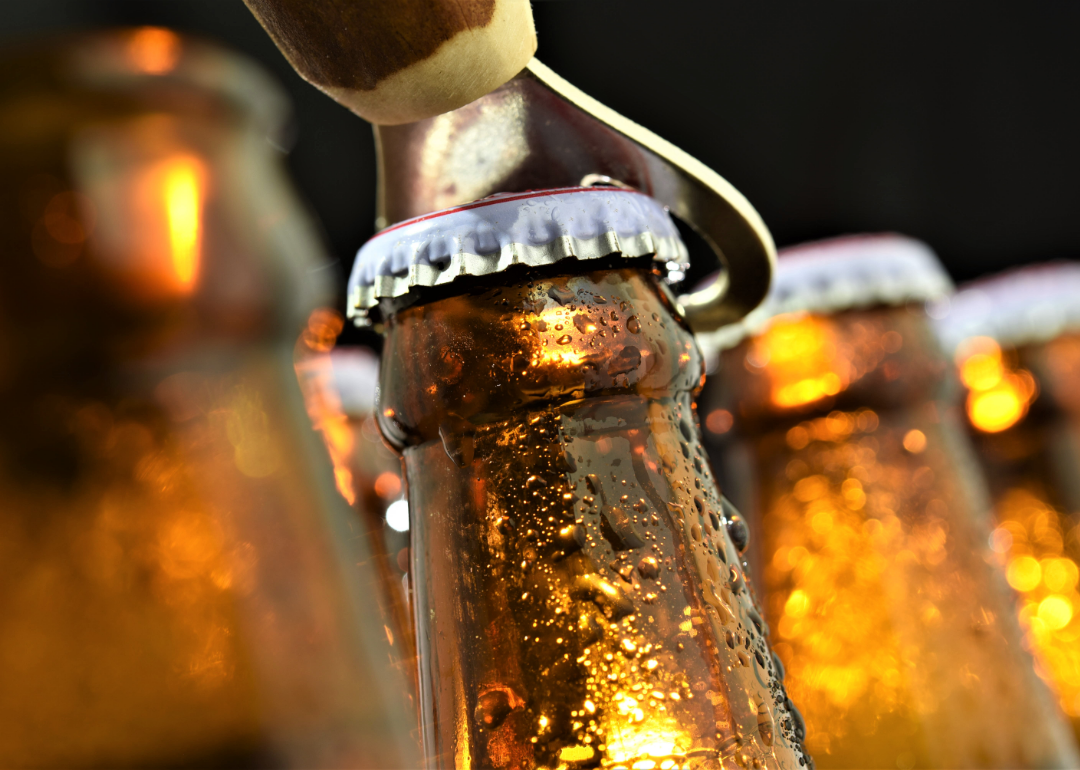 Stacker Studio
5 things you may not know about the nonalcoholic beer industry
5 things you may not know about the nonalcoholic beer industry
Over the past few years, a growing number of people around the world have looked toward nonalcoholic beer, wine, and spirits as alternatives to traditional alcoholic drinks for a variety of reasons. Some people are choosing not to drink for health reasons—such as being pregnant or in recovery from addiction—while others are simply choosing to not make alcohol a part of their overall diet. Regardless of why, the choice not to drink has demonstrated a significant opportunity for the growing market of nonalcoholic alternatives.
While people may like the effects of cutting back on alcohol—particularly those curtailing their alcohol consumption but not abstaining from alcohol entirely—they likely aren't wanting to skip the social element that often accompanies getting drinks with friends. Some also miss the taste of a crisp beer on a hot afternoon or at the pub after work. Enter nonalcoholic beer.
Although nonalcoholic beer has its roots in the Prohibition era in the United States almost a century ago, it has seen a dramatic resurgence in popularity recently. Part of this can be attributed to a growing interest in health and wellness around the world. Globally, nonalcoholic beer is expected to become a more than $35 billion sector by 2030, according to a recent market analysis.
Brewers of all kinds—both macro and micro (or craft)—have responded, removing certain yeast strains or employing thermal brewing techniques to develop nonalcoholic alternatives to their most beloved beers that replicate the taste and feel of traditional beer as much as possible.
As the popularity of alcohol-free beer continues to grow in Europe and stateside, Zinnia Health outlined what you should know about this developing beverage industry.
This story originally appeared on Zinnia Health and was produced and distributed in partnership with Stacker Studio.