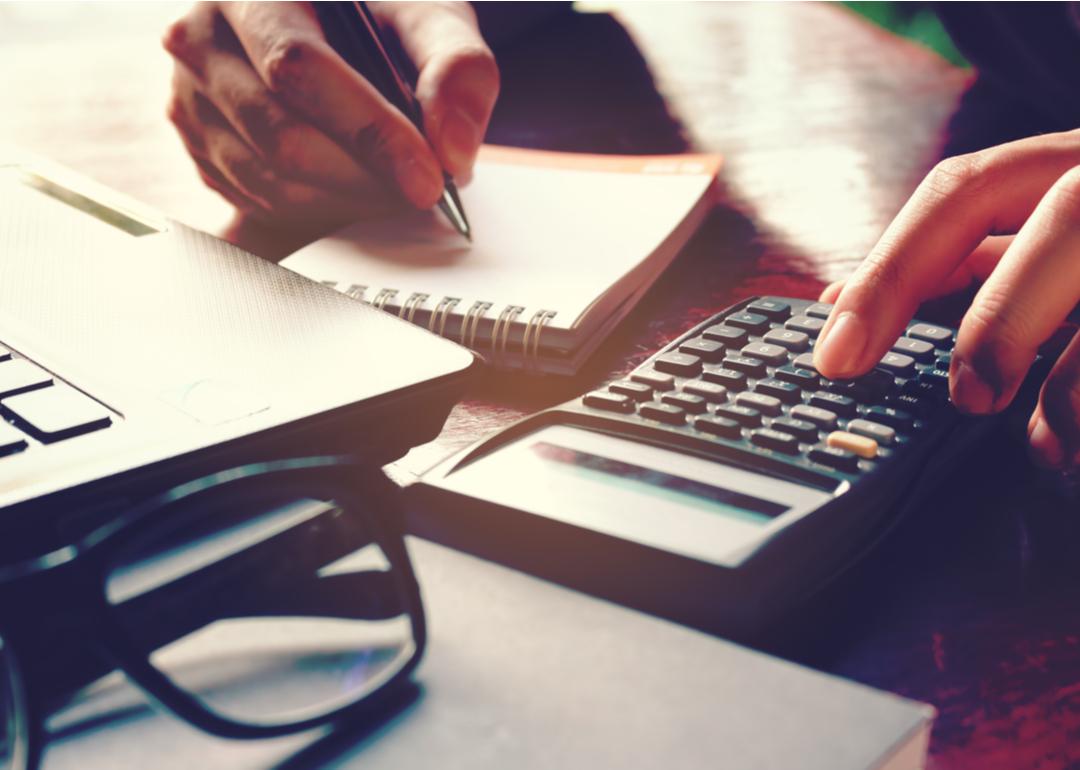 Stacker Studio
Comparing states with the highest and lowest personal debt and income levels
wutzkohphoto // Shutterstock
Comparing states with the highest and lowest personal debt and income levels
Americans collectively owe more than $15.3 trillion in personal debt, accrued by financing homes and cars, taking out loans to attend college, or simply by using credit cards. Debt isn't necessarily a sign of borrowers living beyond their means or buying irresponsibly, though. It's often used as a tool to achieve financial goals that can have long-term benefits, such as buying a home to build equity over many years. Debt and income profiles of every state vary significantly when factors such as housing prices, cost of living, and economic opportunities are considered.
While not a factor in credit scores, lenders consider the balance between an applicant's debt and personal income when deciding to approve applications for credit and when setting terms on the account, like interest rates. The more of your income used to pay off debt, the more difficult it might be to get approved.
Experian compared data from its consumer credit database with Bureau of Economic Analysis (BEA) statistics to calculate the states with the highest and lowest ratios of personal debt to income. Average personal income figures are from the BEA, while personal debt balances are derived from Experian's consumer credit database as of the third quarter (Q3) of 2021. In addition, trends in homeownership, student loan debt, auto and payday loans, credit card utilization, and wages are used to contextualize each state's debt profile.
There are many factors at play when discussing debt profiles, however, and not all of them can be included in this analysis. For instance, the ratio between personal debt and income levels fails to capture the complete financial picture of "credit invisibles"—45 million Americans with insufficient or no credit—as well as systemic disparities in lending practices. 
In addition to the ever-present influences on both debt and income, the pandemic highlighted the different financial realities for people across the country. While many lost their jobs or suffered financial hardships, others found their situations improved. States inlcuding Idaho and Utah, with burgeoning economies and record-setting real estate growth, are perfect examples of the widening economic gap: While Americans in some states were buying dream homes and driving a local economic boom, others elsewhere were struggling to get by.
This story originally appeared on Experian and was produced and distributed in partnership with Stacker Studio.