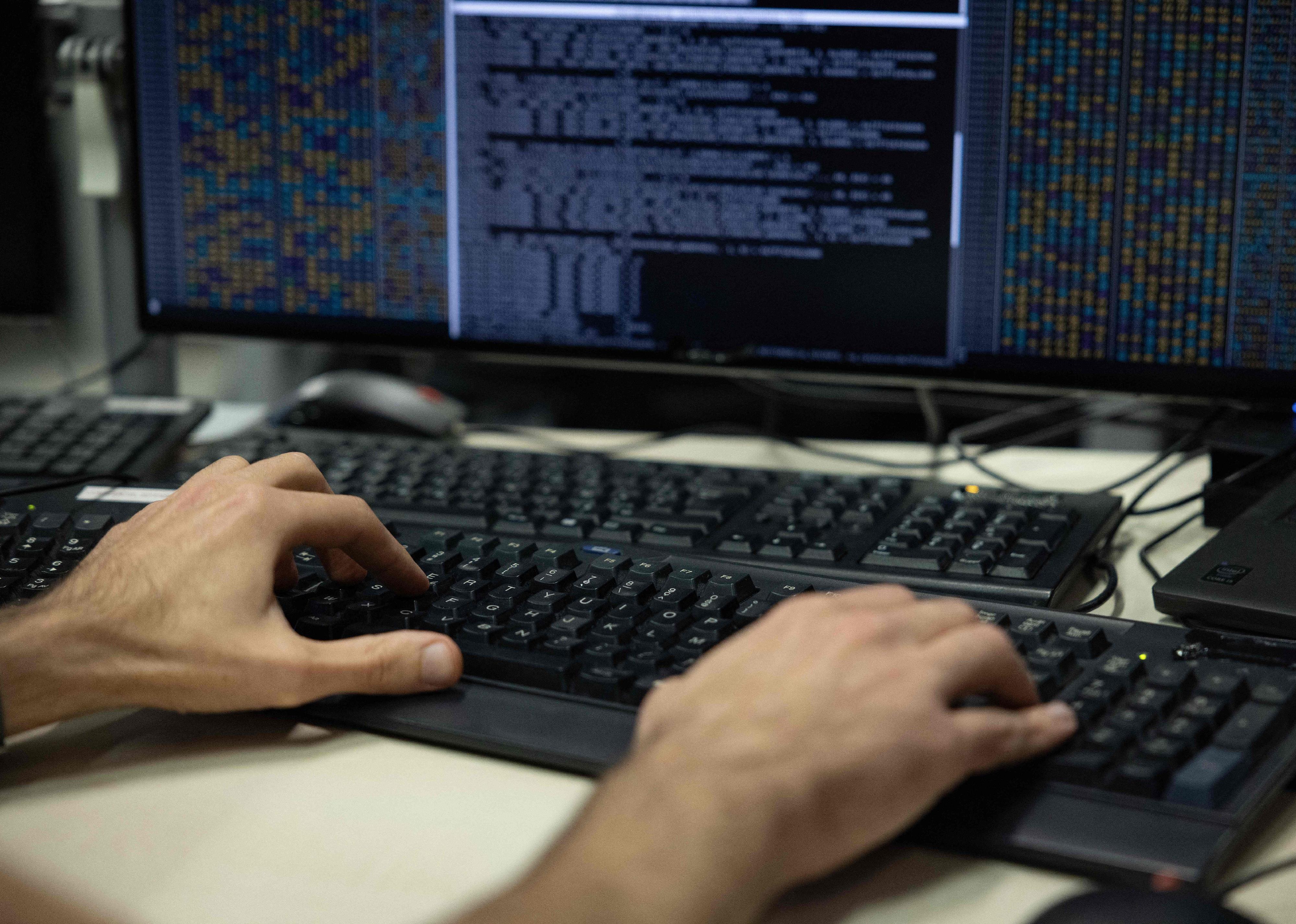 Stacker Studio
Cyberattacks on local governments are on the rise, highlighting a need for enhanced security
THOMAS SAMSON/AFP // Getty Images
Cyberattacks on local governments are on the rise, highlighting a need for enhanced security
Computer servers run by the city of Dallas were found to be infected with malware on May 3, 2023, spurring staff to begin shutting off computers to prevent its spread.
The effects of the attack were sprawling, including hits to police and public courts, hampering residents' ability to report nonemergencies to the city's 311 service, leaving people unable to pay water bills online, and taking the city's public library system offline. One month later, the city reported most, but not all, services had successfully been restored.
Private sector employees may be understandably focused on how cyberattacks can affect their employer and the private data their company keeps on them. But in today's geopolitical environment, hackers are increasingly targeting governments to sow chaos and rake in profit.
Drata analyzed threat trends from BlackBerry, the FBI, and credible news reports to illustrate the increasing threat posed by cyberattacks on local governments and the public sector. Local government is sweeping and includes services like law enforcement, public health services, 911 call centers, and educational organizations—as well as departments providing important business functions like permitting and code enforcement.
The attacks themselves can be lucrative and are conducted by groups bent on one-upping each other with larger and grander victims they can boast about. And in many cases, the groups are backed and encouraged by nations hostile to Western democracies like Russia and China.
Microsoft's Teams software was the target of one such attack by a Russian-backed group in August 2023, but Chinese hackers also infiltrated six state government agencies over a 10-month period leading up to summer 2022, likely engaging in espionage, according to officials.
In one of the most disruptive forms of cyberattack, ransomware is installed on a computer system, encrypting and locking it so it cannot be accessed until a ransom fee is paid. And the cost for a public sector organization to contain and secure systems after an attack can average $2.6 million in 2023, up from $2 million the year prior, according to IBM's 2023 threat report.
In Dallas' case, the city has taken months to navigate May's ransomware attack. The city council approved spending $4 million on threat detection services in the aftermath and proposed an additional $9.7 million in its forthcoming budget for more security. The city is also footing the bill for credit monitoring for people whose data was affected, which includes everyday citizens.
This story originally appeared on Drata and was produced and distributed in partnership with Stacker Studio.