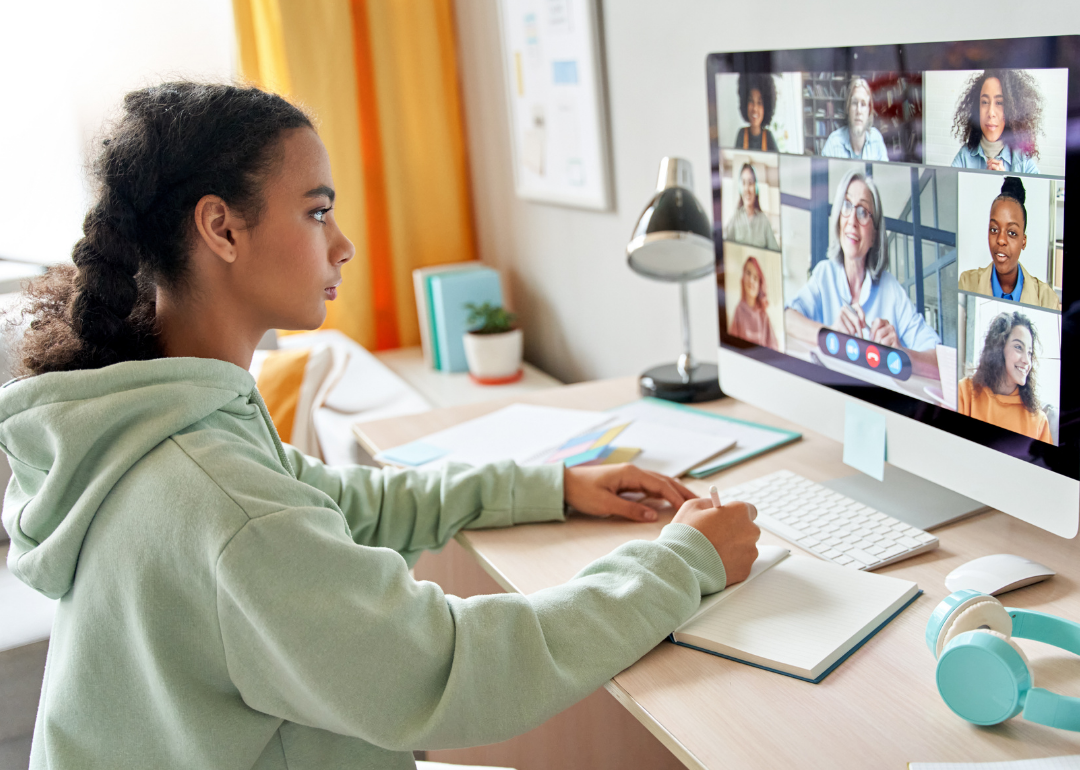 Stacker Studio
How $274 billion in federal emergency aid funded educational programs across the country
insta_photos // Shutterstock
How $274 billion in federal emergency aid funded educational programs across the country
Two years after the Education Stabilization Fund was signed into law as part of the Coronavirus Aid, Relief, and Economic Security Act, HeyTutor analyzed how $274 billion earmarked for emergency education funding has been spent. Data on funding amounts come from the U.S. Department of Education.
When the COVID-19 pandemic struck in 2020, many school systems across the U.S. were woefully unprepared for the shift to remote learning. Technological devices and protocols for online classes were lacking while students without reliable home access to the internet or laptops struggled to keep up. Help arrived in the form of the CARES Act—signed into law in March 2020—which established the ESF: an investment of more than $263 billion into state and institutional COVID-19 aid and recovery efforts, managed by the U.S. Department of Education.
The ESF was designed to prevent, prepare for, and respond to the coronavirus impacts on education for American students. Subsequent allocations to the fund were codified through the Coronavirus Response and Relief Supplemental Appropriations Act, signed into law in December 2020, and the American Rescue Plan Act, signed into law in March 2021.
In addition to providing financial assistance to small businesses, public transit, tax payers (through stimulus checks), and community health programs, the ARP Act also allocated $274 billion for education, distributed into four major categories: Elementary and Secondary School Emergency Relief; Governor's Emergency Education Relief; Emergency Assistance to Nonpublic Schools; and Higher Education Emergency Relief Fund. This continued federal funding assisted schools with the return to in-person instruction and recovery, which enabled districts to prepare the necessary PPE and cleaning protocols, update ventilation systems and social distancing guidelines, and more.
Keep reading to see how these funds have been utilized across the U.S.
This story originally appeared on HeyTutor and was produced and distributed in partnership with Stacker Studio.