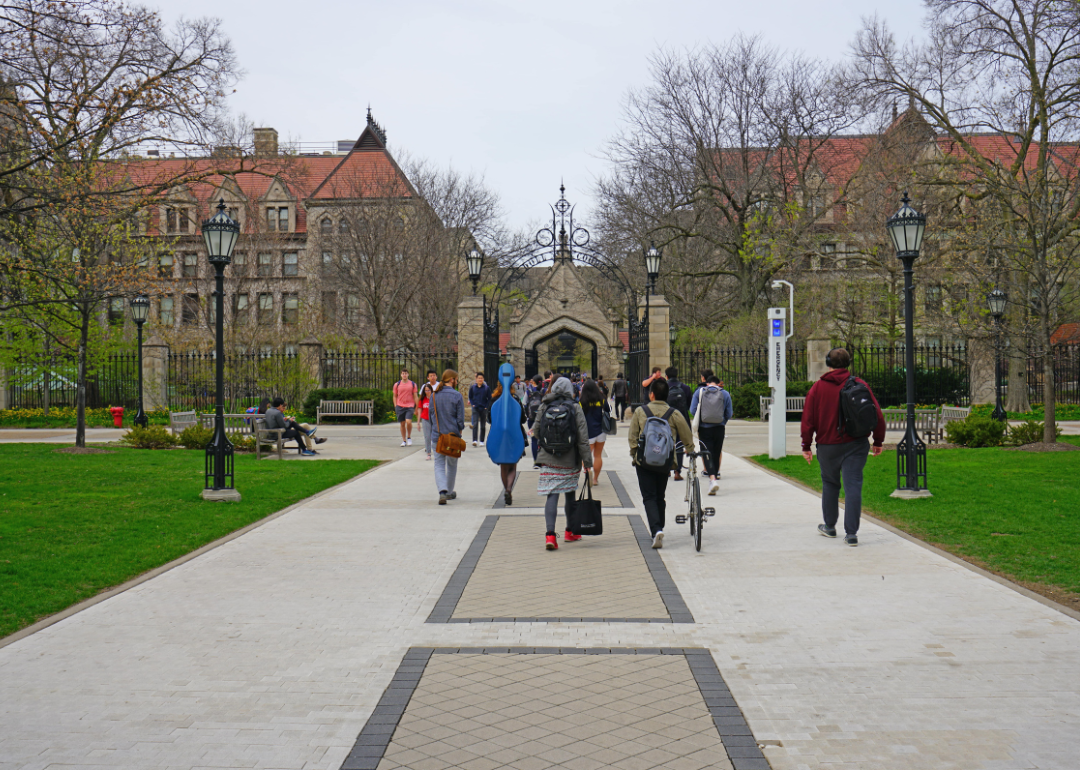 Stacker Studio
How college admissions have changed over the past 75 years
How college admissions have changed over the past 75 years
For a long time, attending college was only possible for a few young Americans. College applicants in the 1800s typically needed to be well-versed in such subjects as Latin, Greek, history, and mathematics—not to mention having the means to pay tuition. Colleges were segregated by race and gender and students often attended a school associated with their religious affiliation.
By the early 1900s, some schools had adopted entrance examinations that required essays and standardized tests and some students submitted letters of recommendation and sat for interviews. 1944 was also of key importance, having introduced the G.I. Bill, opening education to the veterans returning from World War II.
To keep pace with the competitiveness of college admissions today, the College Board recommends current students submit between five and eight college applications to make sure they are accepted to at least one school. And despite a decline in enrollment due to the COVID-19 pandemic, the number of students applying to colleges in fall 2021 via the Common App was up more than 14% compared to pre-pandemic levels.
To track how the pathway to higher education in the United States has changed, AdmissionSight reviewed historical milestones and education statistics outlining how the college admissions process has changed over the last 75 years.
This story originally appeared on AdmissionSight and was produced and distributed in partnership with Stacker Studio.