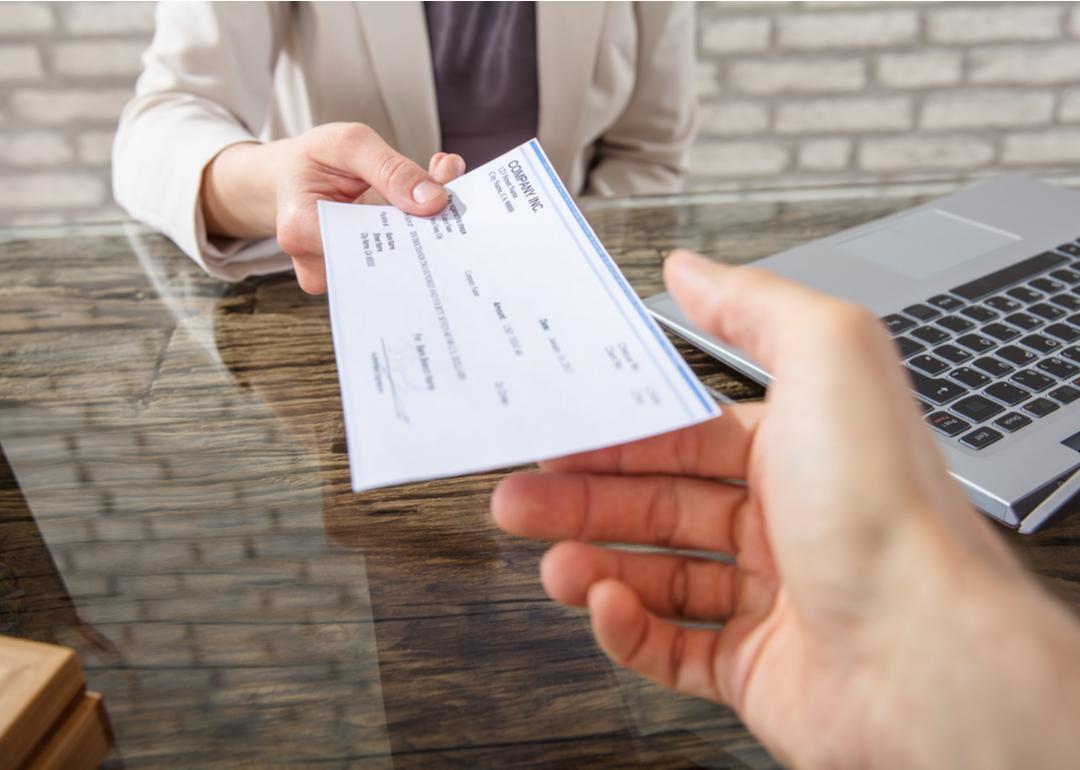 Stacker Studio
Inside the biggest wave of salary increases since 2008
Andrey_Popov // Shutterstock
Inside the biggest wave of salary increases since 2008
Have American employers finally put more power behind the paycheck? The country's workforce is now seeing the highest wage increase averages in 14 years as evidenced by budget increases that companies dedicate to worker compensation.
Kazoo compiled a list of facts and statistics about what is causing these increases, combining research from employer surveys, business news articles, and the Bureau of Labor Statistics.
One major factor behind the increase in such budgets is inflation, currently at its highest level in 40 years. With the Consumer Price Index up 7.9% in February 2022, the increased cost of everyday goods such as gasoline and food means that wages have weaker buying power. Compensation has not kept pace with the rate of inflation nor the cost of goods and services. 
Combine rising inflation with the Great Resignation, and employers have been confronted with a widespread need to hire new workers and retain current ones. In-demand skilled workers are in a position to seek top salaries and other benefits, among them remote schedules, flexible work days, and in some cases a four-day workweek.
As for currently employed workers, those who switch jobs are finding even bigger wage increases than if they had stayed where they were—a fact that's been true since 2011, according to research by the Federal Reserve Bank of Atlanta.
This story originally appeared on Kazoo and was produced and distributed in partnership with Stacker Studio.