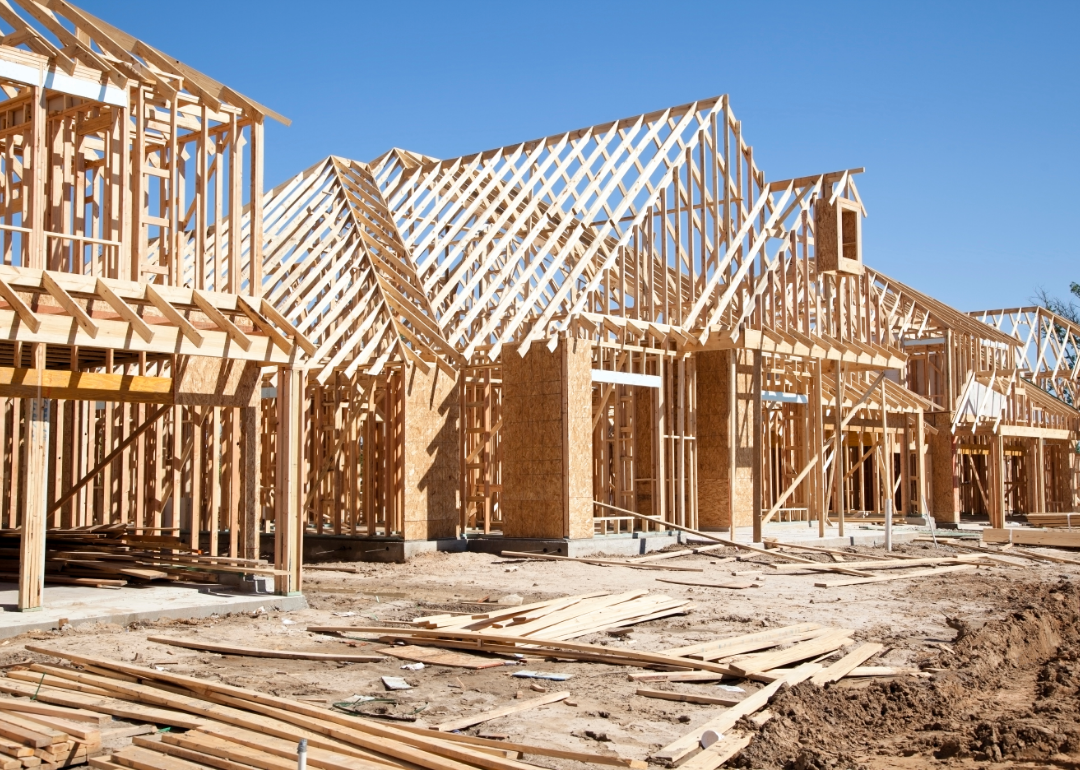 Stacker Studio
Metros where job growth is outpacing new housing supply
Metros where job growth is outpacing new housing supply
We've all heard tales about how tough it can be to find—let alone afford—housing in cities like New York or San Francisco. When the demand far outweighs the available properties in a given area, costs get artificially driven up and it becomes commonplace for many people to be forced out into the suburbs to find housing, only to be stuck in long commutes to and from work each day.
In a normal market, there's typically a six-month supply of houses. While we typically think of huge metro areas like the aforementioned cities when we consider housing shortages, the truth is a shortage of housing can happen anywhere and in any type of market. All it takes is a local issue, like strict zoning laws—or one major event, such as a global pandemic—to cause a housing shortage.
A perfect storm of pandemic factors since 2020, including record-low mortgage rates and more mobility for remote workers, have caused widespread housing shortages from busy metropolitan areas like Los Angeles to small cities in the middle of Indiana or Michigan. Supply chain issues, a lack of labor forces, and building materials shortages have exacerbated the issue. Housing shortages have led buyers and investors to pull out all of the stops in order to land housing contracts, making the market even more competitive. Sellers, on the other hand, reap the benefits of getting multiple offers over the asking price.
While nearly every city in the nation has faced some sort of housing crisis in the last year, the 20 metro areas facing the biggest housing shortages today may surprise you. Roofstock used September 2021 metro data from the U.S. Census Bureau's Building Permits Survey and the Bureau of Labor Statistics' employment dataset to calculate how many new single-unit housing permits were issued compared to how many new jobs were created in the span of a year, between August 2020 and August 2021. Metro areas are ranked according to how high their job-to-housing permit ratio is, with a higher ratio meaning that job creation in the area heavily outpaces new housing supply. Only areas with total employment of 100,000 or more were considered for this list.
This story originally appeared on Roofstock and was produced and distributed in partnership with Stacker Studio.