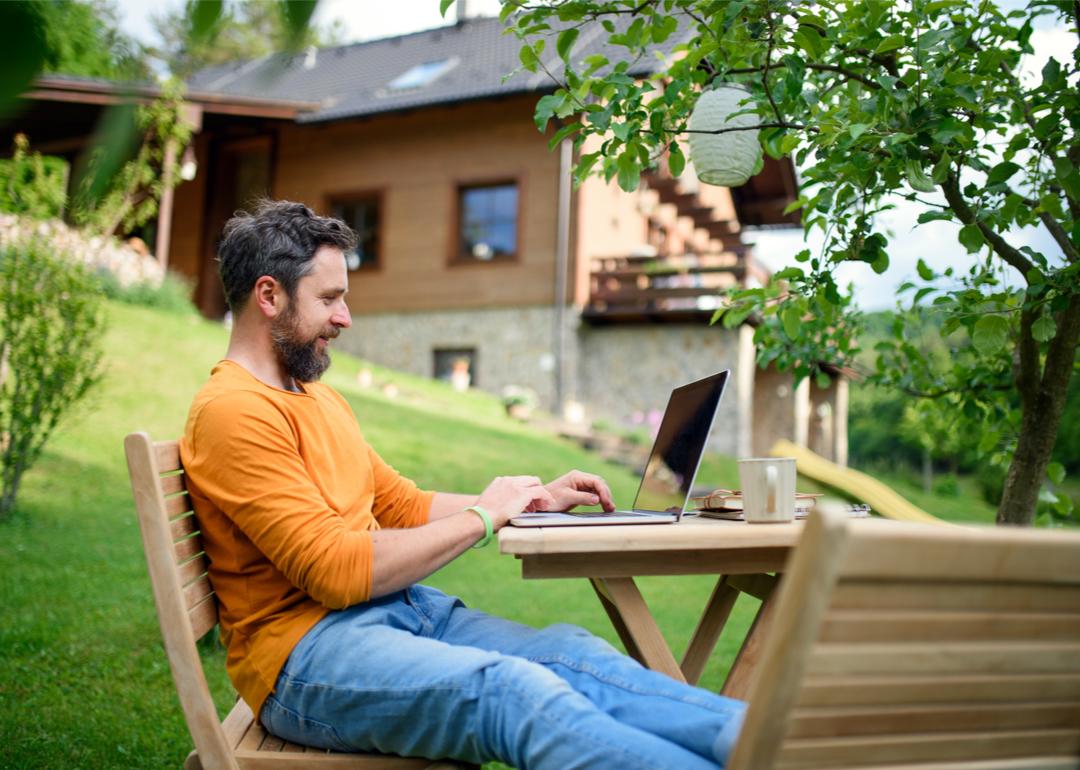 Stacker Studio
Remote work is changing American geography: inside the rise of "Zoom towns"
Halfpoint // Shutterstock
Remote work is changing American geography: inside the rise of "Zoom towns"
The expansion of remote work has redefined the American workday while untethering home addresses from office locations. Thousands are now asking: If you no longer needed to live where you work, where would you live?
Twingate examined studies and news reports to explore the factors leading to migration to remote-friendly areas outside of major metros during the pandemic.
As newly remote workers acclimate to work-from-home culture, the desire to move—often out of urban centers and into suburbs, smaller cities, or rural towns—has given rise to "Zoom towns." A contemporary take on 19th-century boom towns, which sprang up quickly around newly discovered economic opportunities like gold or oil, Zoom towns have emerged as remote workers flock to places for the promise of a cheaper cost of living, proximity to wildlife, or an overall higher quality of life.
In 2020 alone, more than one-fifth of Americans moved or knew someone who moved. But relocating wasn't an option for everyone; people with higher levels of education and higher incomes were more likely to have moved or knew someone who did, a demographic that also aligns with those able to work from home.
Research into Zoom-town migration further illustrates who is relocating, why they're leaving, and the impact of remote workers on the communities in which they settle.
This story originally appeared on Twingate and was produced and distributed in partnership with Stacker Studio.