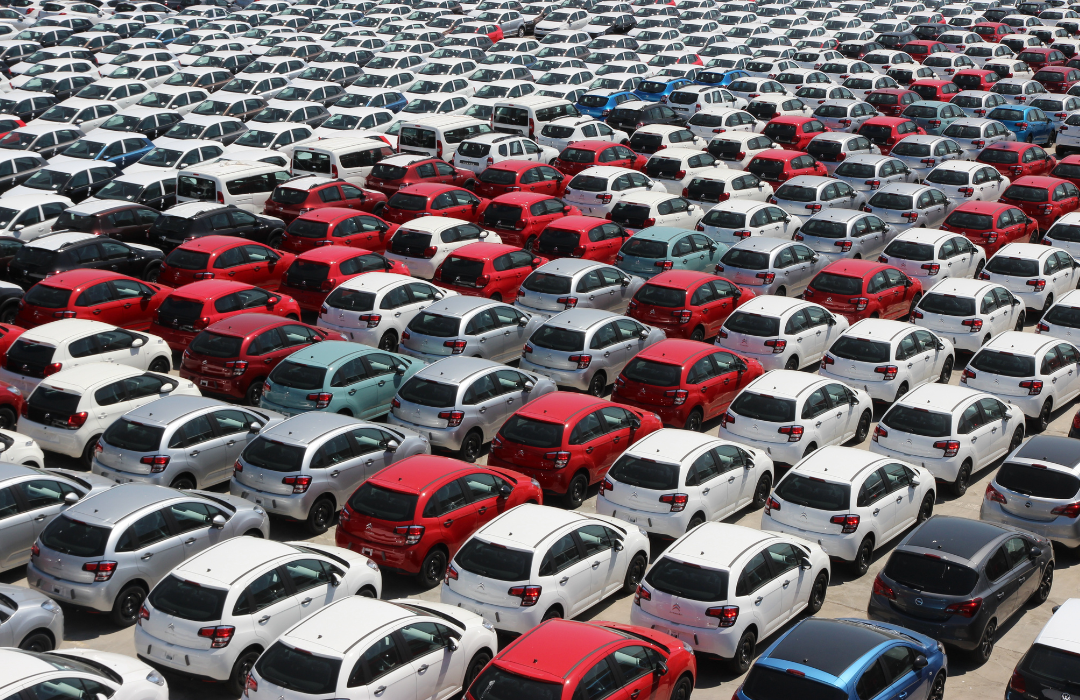 Stacker Studio
States with the most cars per capita
States with the most cars per capita
While Europe's Interrail system is famous for connecting countries by train, travel culture within the United States has always been car-centric. The means and opportunity for interstate and cross-national travel were forever changed by the passage of the Federal-Aid Highway Act of 1956 and the resulting construction of the Interstate Highway System. From the vantage of the early 21st century, it is remarkable to think people's ability to traverse the country was limited to local, often rural, roadways less than a generation ago. The completion of the IHS and subsequent growth in interstate traffic capacity was a major boon to the automotive industry, and car ownership shot up exponentially as a result.
Unsurprisingly, America is a land of cars, its national infrastructure having been designed to promote a culture of personal vehicles over public transportation. At least 9 in 10 households in the U.S. have access to at least one car. The country's massive geographic size, coupled with the sprawl of rural, suburban, and micropolitan areas, has led to the U.S. becoming largely car-dependent. In contrast, many residents in European countries cycle and walk more frequently, largely due to public transit and city design development, as well as the much higher cost of automobile ownership relative to that in the U.S.
Unfortunately, this means America is also a land of car accidents. The National Highway Traffic Safety Administration estimates 31,785 people died in traffic crashes in the first nine months of 2022 alone. Moreover, people have returned to the road in near pre-COVID-19 pandemic numbers, with vehicle miles traveled rising by nearly 36 billion over 2021 totals as of November 2022.
The General compiled a list of states with the most cars per capita using 2020 vehicle registration data from the Federal Highway Administration and population data from the Census Bureau. Statistics include personal, commercial, and publicly owned vehicles.
America encompasses both starkly rural and highly urban areas, and car ownership reflects that. States with large cities, like New York and Illinois, tend to have more robust public transportation systems and the least amount of cars per capita. Large, rural states with low population densities, like Alaska and North Dakota, bear a greater dependence on personal vehicles to travel from area to area.
Read on to discover which states have the most vehicles and how their infrastructure has adapted to keep roads safe.
This story originally appeared on The General and was produced and distributed in partnership with Stacker Studio.