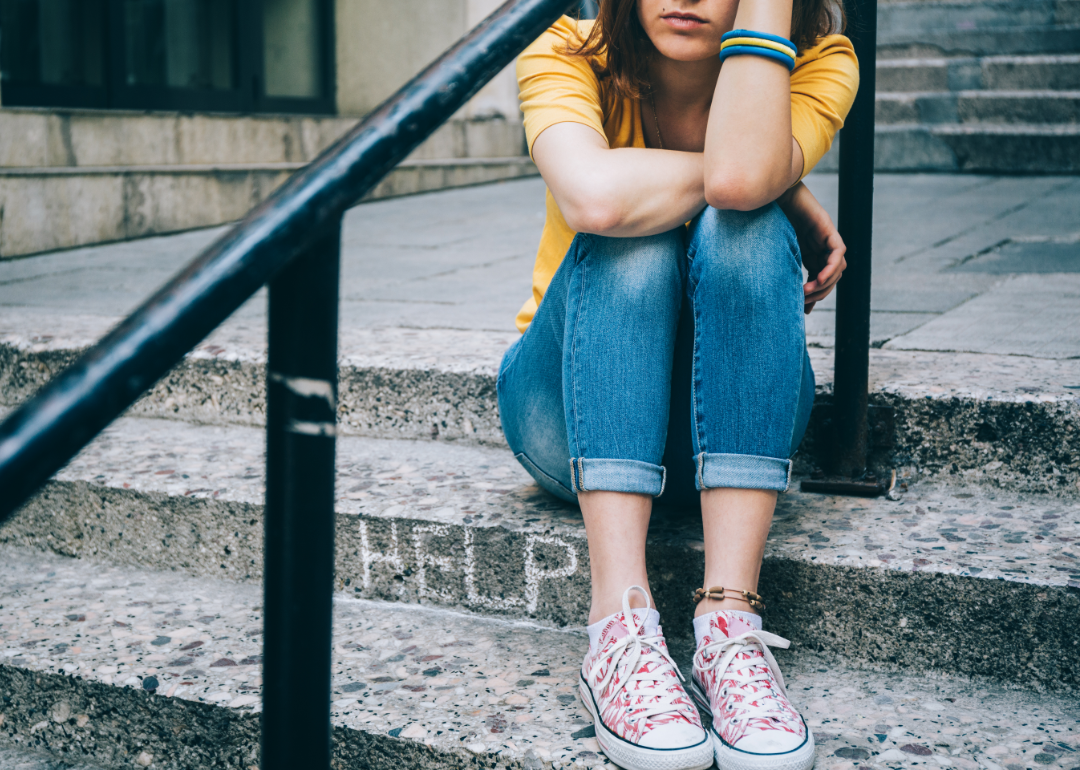 Stacker Connect
Teens are facing a rising mental health crisis. Who is most at risk?
Teens are facing a rising mental health crisis. Who is most at risk?
Mental health among high school teens is worsening, according to a recent report from the Centers for Disease Control and Prevention (CDC). Between 2019 and 2021, the percentage of high school teens experiencing persistent feelings of hopelessness and sadness increased from 37% to 42%, continuing a decade-long trend of declining mental health among young people.
USAFacts found that 2021 data shows a stark disparity in mental health for teenage girls and LGBQ+ students. (Note: The survey did not have a question assessing gender identity, so the report does not include data on transgender students). Fifty-seven percent of female students and 69% of LGBQ+ students experienced persistent sadness or hopelessness. About 13% of female students and more than 20% of LGBQ+ students in 2021 had attempted suicide in the past year.
Unstable housing and other social and economic factors can significantly impact teens' health and wellbeing. Three percent of students experienced unstable housing in 2021, but a higher percentage of Native Hawaiian/Pacific Islander, American Indian or Alaska Native and Black students had unstable housing, compared to Asian, Hispanic, and white students. LGBQ+ students were also more likely to have unstable housing than their peers.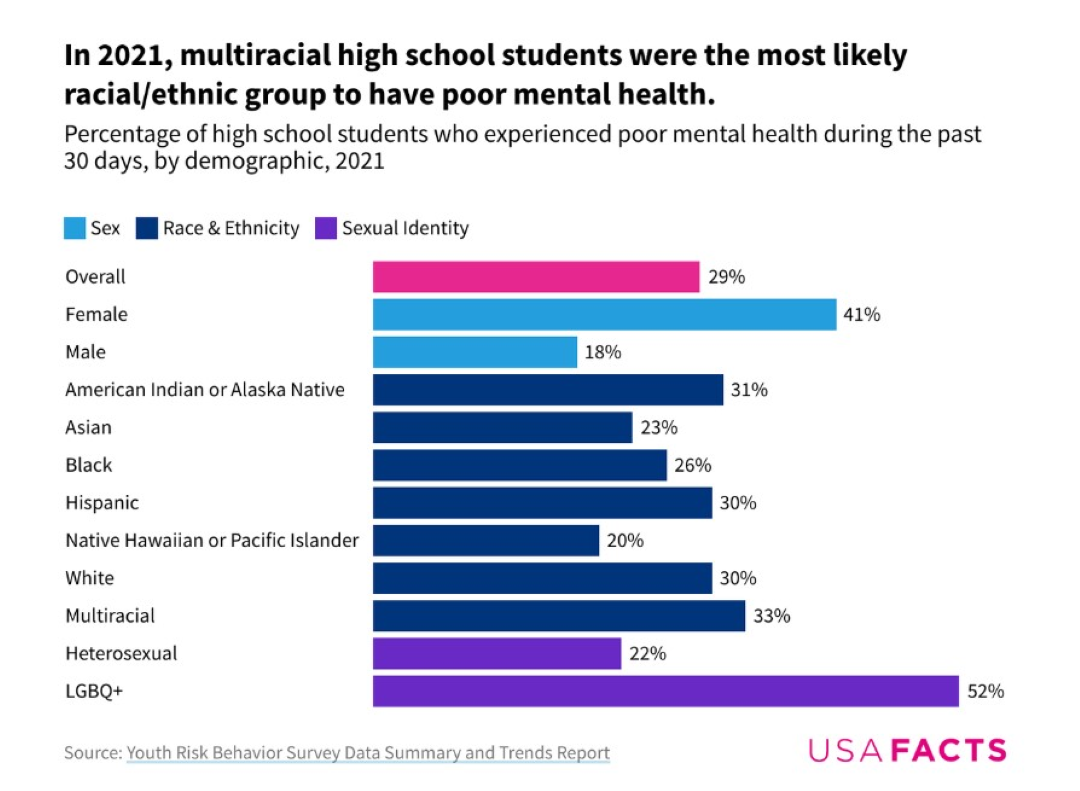 1 / 3
What do teen mental health trends show?
Compared to years prior, high school students reported higher rates of nearly all indicators of poor mental health during the second year of the pandemic. Of all racial and ethnic groups, multiracial students most commonly reported having poor mental health.
Teenage girls and LGBQ+ teenagers had the highest rates of persistent sadness or hopelessness during the pandemic. A lack of connectedness in school is one explanation for this disparity.
Male students were more likely than female students to feel close to people at school. The trend was similar for heterosexual students: Straight teens were more likely than their peers to feel close to people at school. According to the report, when students know people at school care about them, their well-being, and their success, it has a long-lasting positive effect.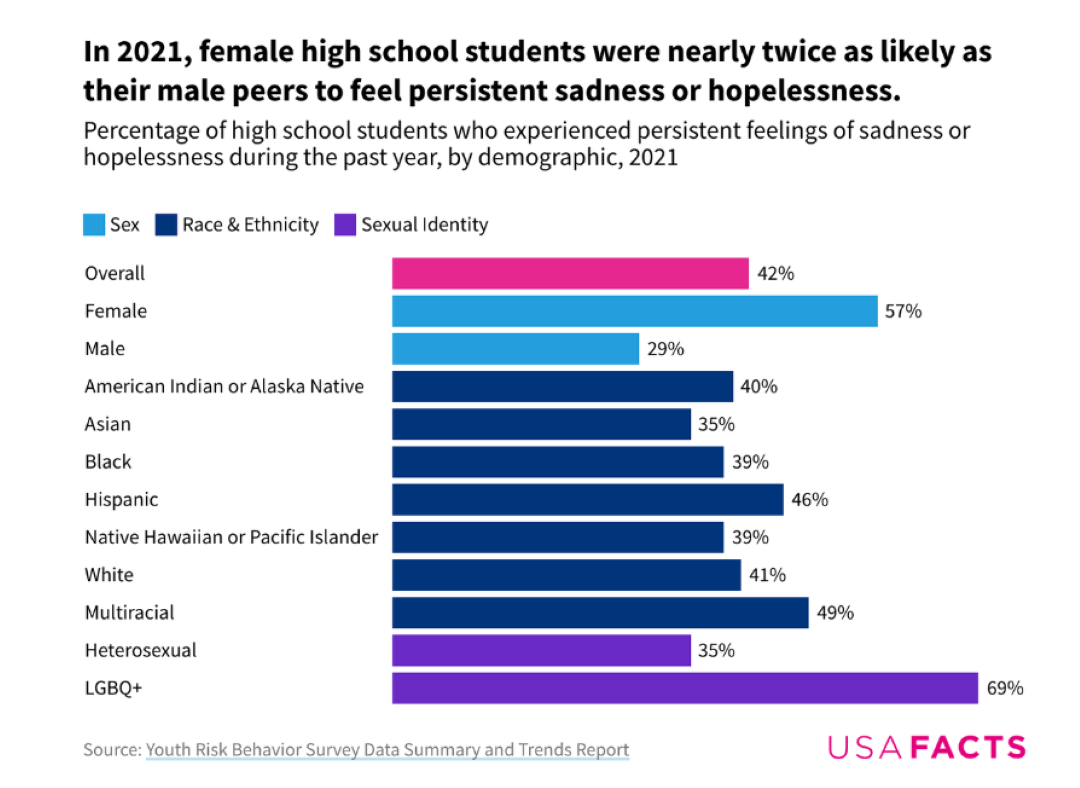 2 / 3
How the CDC recommends improving teen mental health
The CDC says quality health education, school connectedness, and establishing a safe and supportive school environment can help address mental health issues, risky sexual behavior, high-risk substance abuse and more. School connectedness helps shape teens' mental, physical, and social growth and lessens risks including drug use and violence.
Creating safe and supportive environments is particularly important for LGBTQ+ students. One example of this is creating gay-straight alliance organizations in schools. The share of schools with gay-straight alliances rose from 23% in 2008 to 40% in 2018, according to the CDC.
Improving access to school-based care and community-based care is another way to support teens experiencing poor mental health. The CDC provides funding to several national nongovernmental organizations which help build the capacity of school districts and schools to identify the needs and issues disproportionately affecting LGBTQ+ youth.
The CDC also recommends implementing science-based, medically accurate health education that is culturally inclusive for LGBTQ+ and minority students. These three strategies are featured in the CDC's "What Works in Schools" research.
To read more on mental health trends for teenagers, see, What are the biggest mental health issues facing young Americans?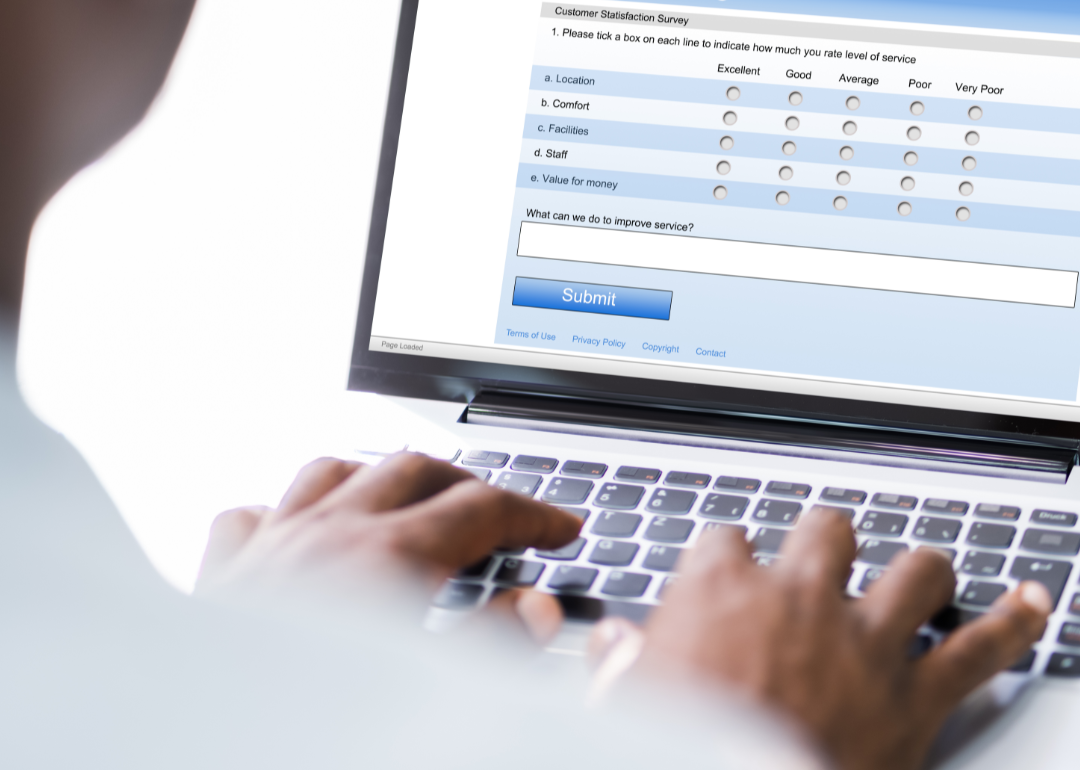 3 / 3