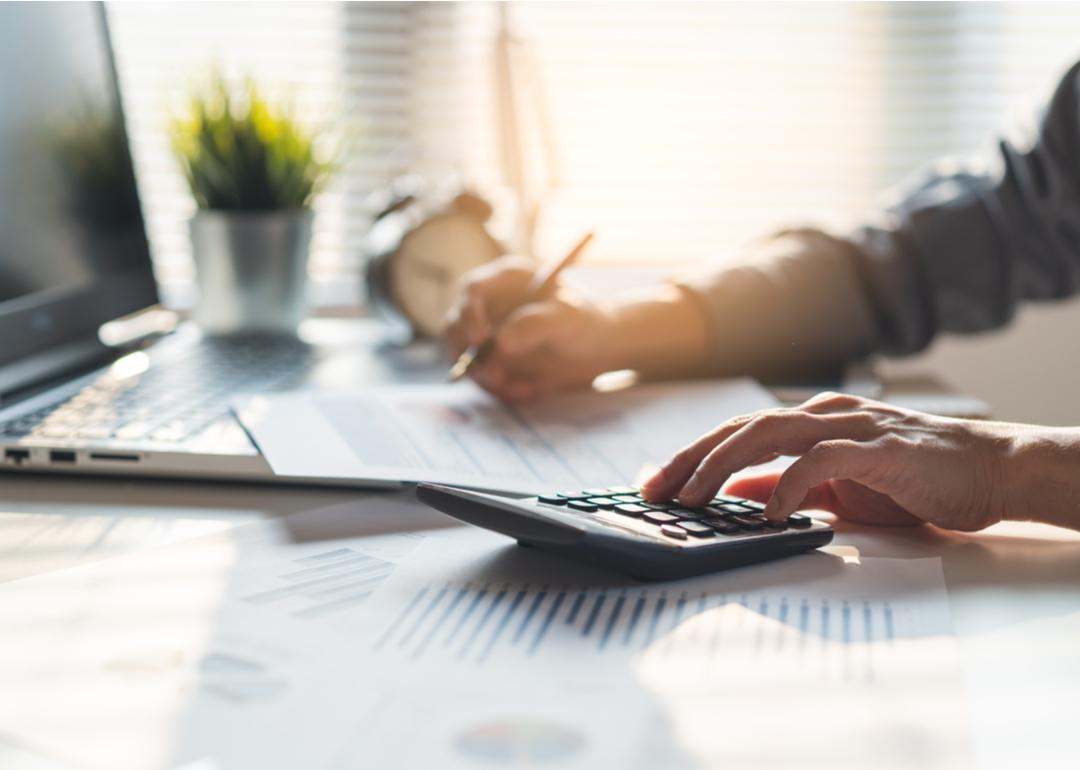 Stacker Studio
These tax deductions may help save homeowners thousands
These tax deductions may help save homeowners thousands
It can be a big relief to finish the chore of filing your tax return—but it can also leave behind doubts. Did you pay more than your fair share in taxes? Could you have earned a bigger refund?
If you're a homeowner, there's a chance you're leaving money on the table by not tapping into all of the possible ways you can leverage your home to help reduce your overall tax bill.
Homeownership involves a good deal of financial investment not just to purchase a home, but also to maintain it. Renovating a decades-old kitchen or upgrading the plumbing and wiring for 21st-century living can cost tens of thousands of dollars.
That said, homeowners also lend stability to a neighborhood, town, or city.
Recognizing the local, state, and national benefits of homeownership, the IRS allows homeowners to deduct certain expenses of owning a home, such as interest you pay on a mortgage or state and local real estate taxes. However, taking advantage of these deductions often requires you to itemize on your tax return, so you'll have to figure out whether itemizing your deductions will be more financially beneficial than taking the standard deduction. This also involves keeping detailed records year-round, so you and your accountant have the data ready to go when it's time to file.
You should always consult your tax accountant or other financial planning professional to understand your unique financial situation. But to better help you understand some of the options available to homeowners, Realm compiled a list of 10 tax deductions that may help save money next tax season using information provided by the IRS and personal finance or tax news outlets.
Read on to see if there are any deductions you missed this year and to plan ahead to see if you can save on next year's tax bill.
This story originally appeared on Realm and was produced and distributed in partnership with Stacker Studio.