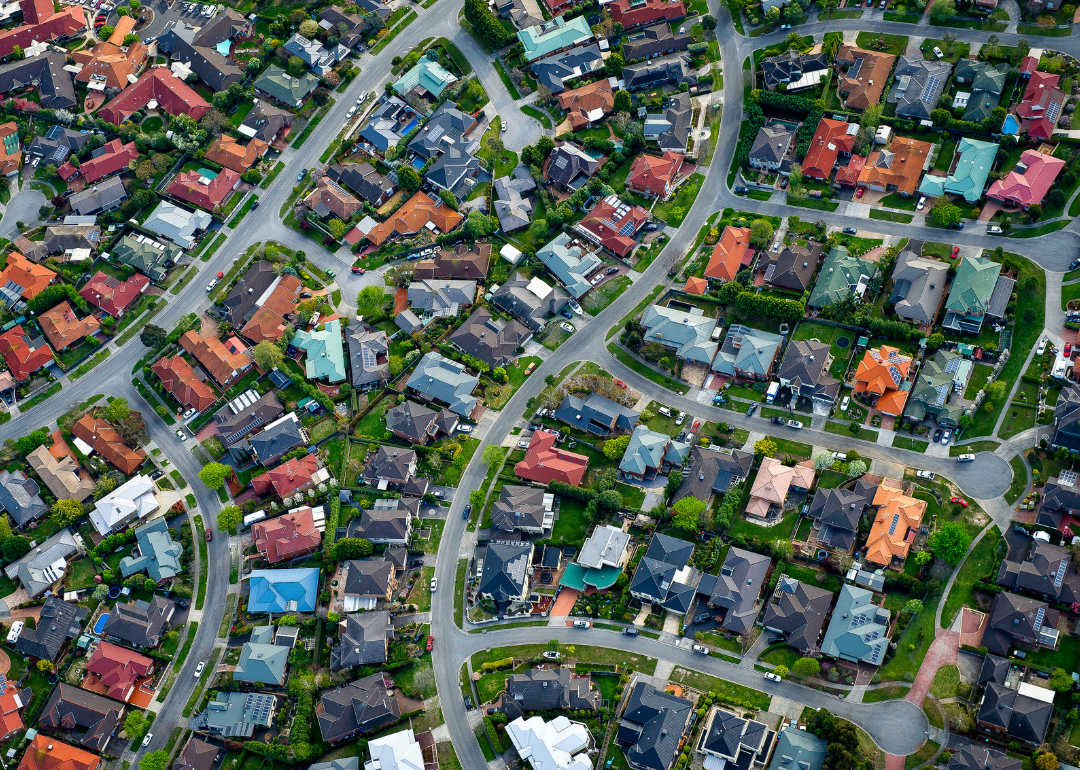 Stacker Studio
The unseen barriers hindering affordable housing in your town
The unseen barriers hindering affordable housing in your town
Although many Americans aspire to predetermined notions of what an American home and neighborhood should look like, the stark shortage of affordable housing makes those visions increasingly difficult to realize. In October 2021, about half of Americans reported the lack of affordable housing as a major problem in their communities. This number increased by 10% from early 2018, and in the same survey, 7 in 10 respondents stated young adults have more difficulty buying a home than their parents did.
Vacancy rates help show order or imbalance when it comes to housing supply and demand. Vacancy rates for rental units dropped from about 8.7% in 2012 to about 5.8% in 2022, pointing to fewer affordable housing options across the last decade. While the lack of affordable housing is clear, there isn't yet alignment from government officials, builders, would-be tenants, and single-family homeowners on how to address the issue.
Foothold Technology gathered information on housing development and zoning from local governments, housing research institutes, and think tanks to explore some of the reasons behind the shortage.
America's complicated housing shortage is the sum of its parts in that each driving force behind our lack of housing from zoning to approval processes is convoluted and often misrepresented. Continue reading for a breakdown of the unseen barriers affecting affordable housing in your community.
This story originally appeared on Foothold Technology and was produced and distributed in partnership with Stacker Studio.