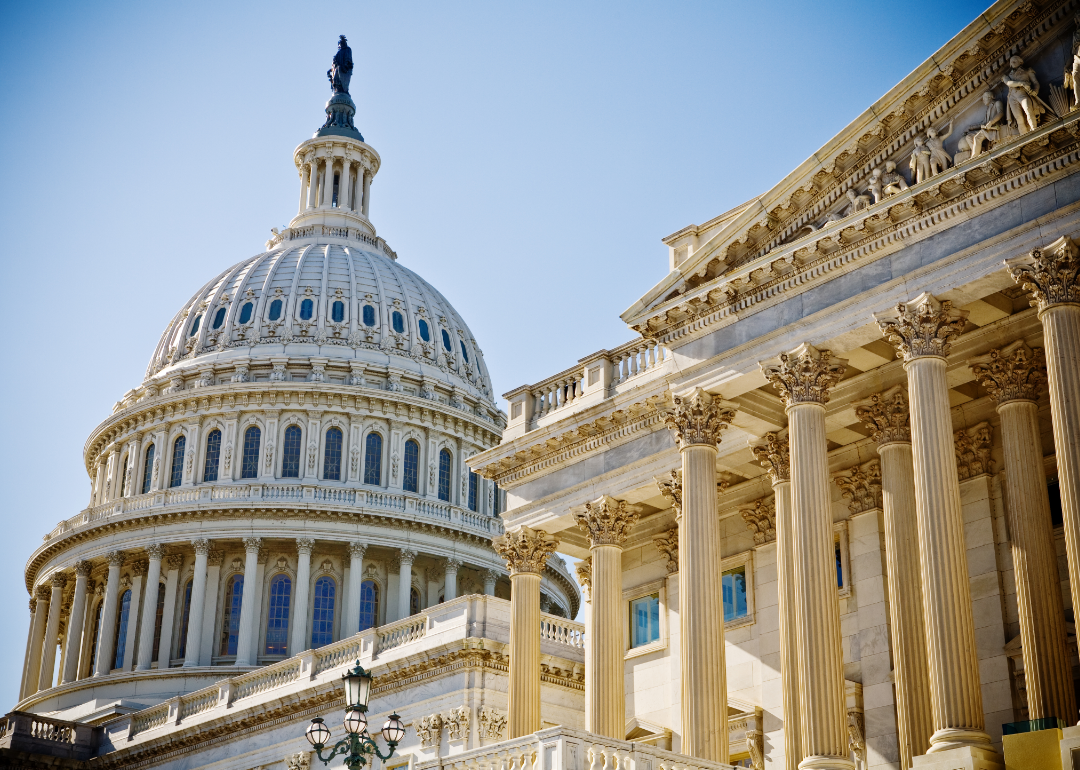 Stacker Studio
Upcoming legislation impacting full-time work
Upcoming legislation impacting full-time work
The 117th Congress has introduced nearly 400 labor and employment bills since first convening on Jan. 3, 2021, ranging from protecting farmworkers from wildfire smoke and excessive heat to establishing fair practices around unionization and everything in between.
As everyone's favorite singing piece of legislation would say, "But today I am still just a bill." The vast majority of these 400 bills stand a 2% chance or less of being enacted into law. Still, they serve an essential role in raising awareness of issues impacting the lives of everyday Americans across the country, demanding change, accountability, and spurring conversation.
The most successful labor and employment bills of this Congress are focused on expanding workplace protections for some of the most vulnerable populations, including seniors, pregnant workers, hourly workers, and health care professionals. Efforts to more than double the federal minimum wage and implement a 32-hour workweek seek to bolster a more sustainable work-life balance for Americans across all industries. This audacious list also represents some of the most contentious labor issues across party lines, including vaccine mandates and the balance of power between employers and unions.
Using GovTrack data, Buddy Punch assessed key bills under consideration in the U.S. Congress that would have the most direct impact on full-time work in the United States. Bills that are furthest along in the legislative process are listed first. Bills that might have a direct effect on the public are passing along party lines, which is why we've included the "cosponsors" for these bills. Read on to learn more about which bills may soon become law and how they might impact your professional life.
This story originally appeared on Buddy Punch and was produced and distributed in partnership with Stacker Studio.