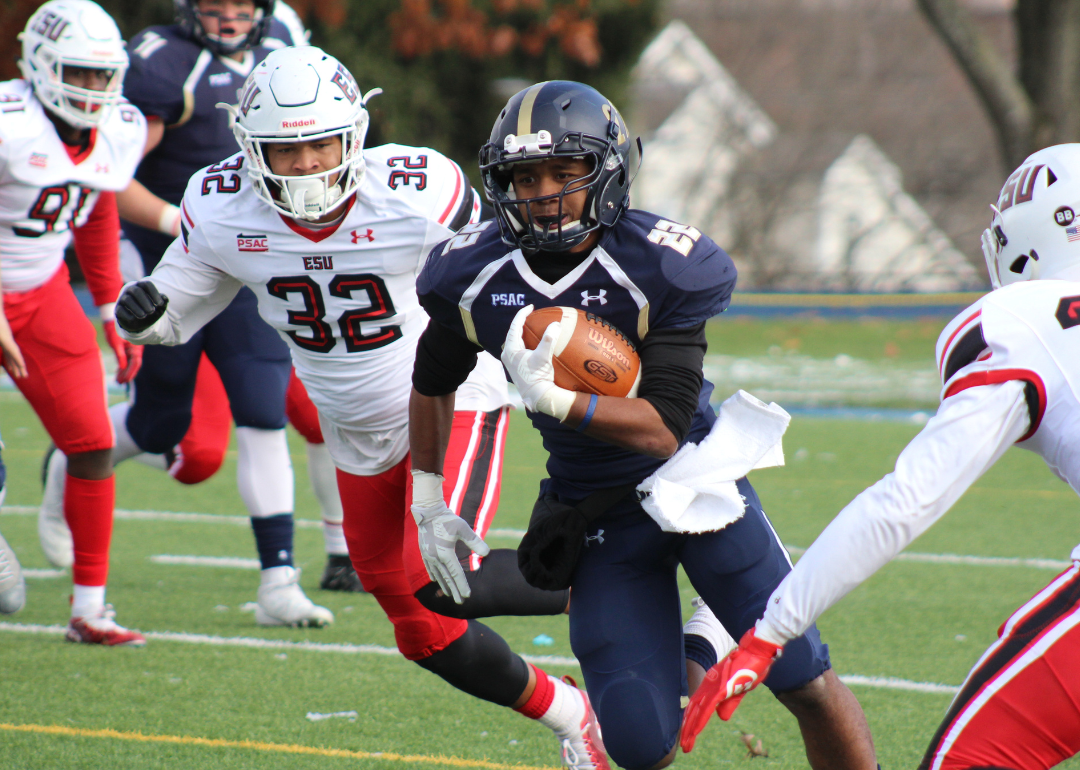 Highest-rated Class of 2022 football recruits from North Carolina
Highest-rated Class of 2022 football recruits from North Carolina
Every year college football teams and fans wait for high school recruits to reveal which school they will attend and which team they will play for in the following academic year.
In the Class of 2021, Alabama and Ohio State both signed three of the top 10 recruits while USC signed the #1 overall recruit, defensive lineman Korey Foreman. Alabama has signed the highest-rated class in three of the last four years. Only two teams ranked within the top 50 recruiting classes in 2021 were not in Power 5 conferences: Cincinnati (#44) and Memphis (#47) of the American Athletic Conference.
Stacker compiled a list of the highest-rated Class of 2022 football recruits from North Carolina using data from 247sports.
Keep reading to find out who you will likely be watching play college football in 2022.
You may also like: Counties with the worst commutes in North Carolina