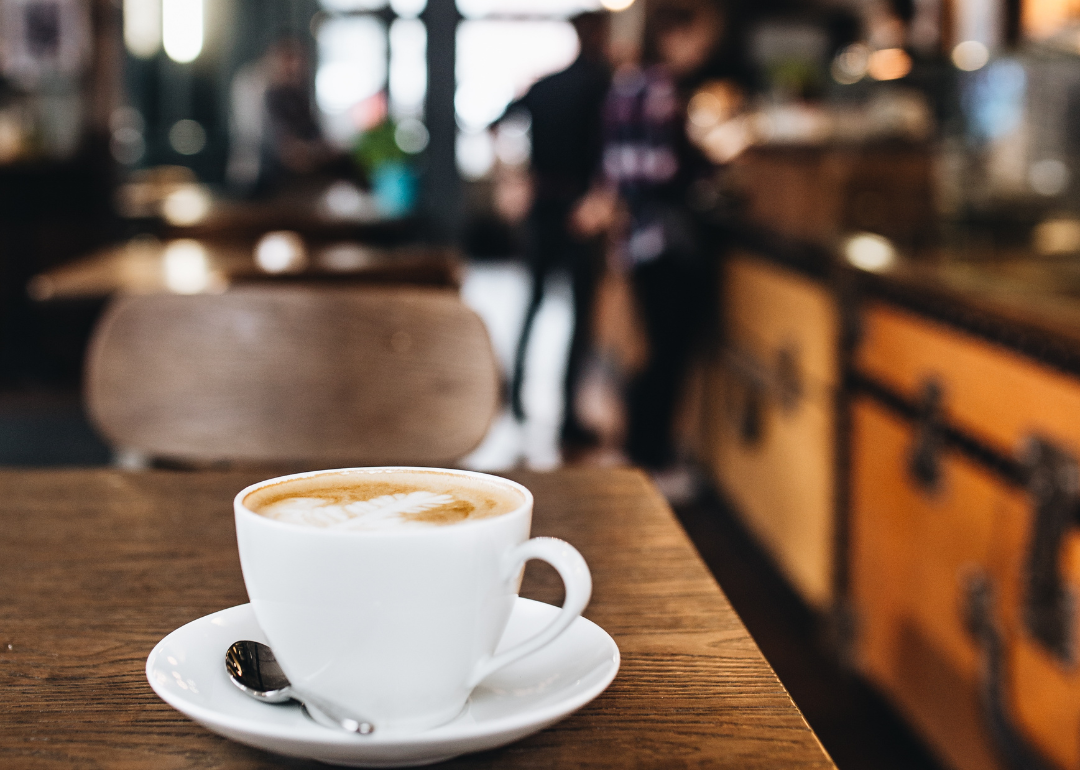 Highest-rated cafes in Youngstown, according to Yelp
Highest-rated cafes in Youngstown, according to Yelp
From the first coffee houses in the Ottoman Empire to Boston's London Coffee House, cafes have always been an egalitarian place to gather, sip, and share ideas, many of which have changed the world.
During the Enlightenment, cafes would regularly entertain the likes of Voltaire, Rousseau, Benjamin Franklin, Thomas Jefferson, and Isaac Newton. Later, Simone de Beauvoir and Jean-Paul Sartre would spend hours in cafes, pondering their works and holding court alongside other intellectuals.
Needless to say, coffee and cafes beget some revolutionary ideas; sipping a cup may even be a political act. When settlers dumped tea into the Boston Harbor to send a message to the British empire, tea became a British loyalist's drink, and coffee became a popular substitute. Unsurprisingly, Boston's London Coffee House opened in 1689, was soon renamed the American Coffee House. Later on in Philadelphia, Merchant Coffee House, also known as the City Tavern, would host the likes of George Washington, Thomas Jefferson, and Paul Revere, as well as witness an early reading of the Declaration of Independence.
Many other coffee shops steeped in history abound in the United States, including New York City's Caffe Reggio. Founded in 1927, it was the first to serve cappuccino in the country, as well as one of the first to use a La Pavoni espresso machine. New Orleans' Cafe du Monde, founded in 1862, is a fixture in the French Quarter for its coffee and beignets.
Whether it's for a cup of Joe, a heady conversation, or simply a place to start the day, cafes have become part of our personal landmarks, so where have others gone to find their refuge or perhaps their perfect dose of caffeine? Stacker compiled a list of the highest-rated cafes in Youngstown using data from Yelp. Rankings factor in the average rating and number of reviews. Keep reading to see if your favorite spot made the list.