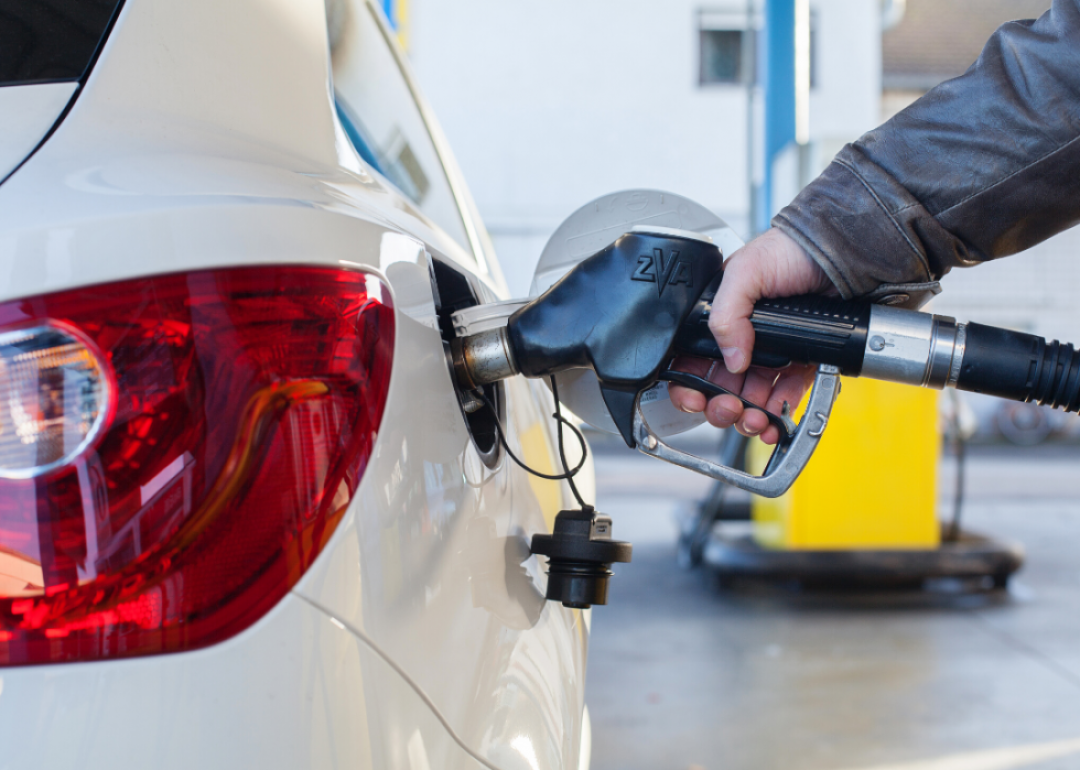 How gas prices have changed in Oklahoma in the last week
How gas prices have changed in Oklahoma in the last week
Gasoline prices have remained low in recent months relative to the past year as Americans look forward to the holiday season.
Prices fell for several consecutive months since the end of the summer due to a decrease in demand and lower costs for oil, and analysts expect this could remain the case for a while.
The price for a barrel of oil—the largest influencing factor on prices at the pump—has inched upward toward $80 a barrel and could be pushed even higher by yet another production cut announced this week by the Organization of the Petroleum Exporting Countries. Some analysts forecast the new cuts will merely keep prices stable around where they are today.
Prices across the country have dropped the most this week for Utah, Indiana, Ohio, and Arizona, according to AAA.
Stacker compiled statistics on gas prices in Oklahoma. Gas prices are as of December 1.
Oklahoma by the numbers
- Gas current price: $2.76
- Week change: -$0.06 (-2.0%)
- Year change: -$0.19 (-6.5%)
- Historical expensive gas price: $4.67 (6/15/22)
- Diesel current price: $3.83
- Week change: -$0.10 (-2.4%)
- Year change: -$0.63 (-14.2%)
- Historical expensive diesel price: $5.30 (5/8/22)
Metros with most expensive gas in Oklahoma
#1. Le Flore-Sequoyah: $2.91
#2. Oklahoma City: $2.70
#3. Lawton: $2.62
#4. Tulsa: $2.57
States with the most expensive gas
#1. California: $4.83
#2. Hawaii: $4.71
#3. Washington: $4.35
States with the least expensive gas
#1. Texas: $2.75
#2. Mississippi: $2.76
#3. Oklahoma: $2.76
This story features writing by Dom DiFurio and is part of a series utilizing data automation across 50 states.