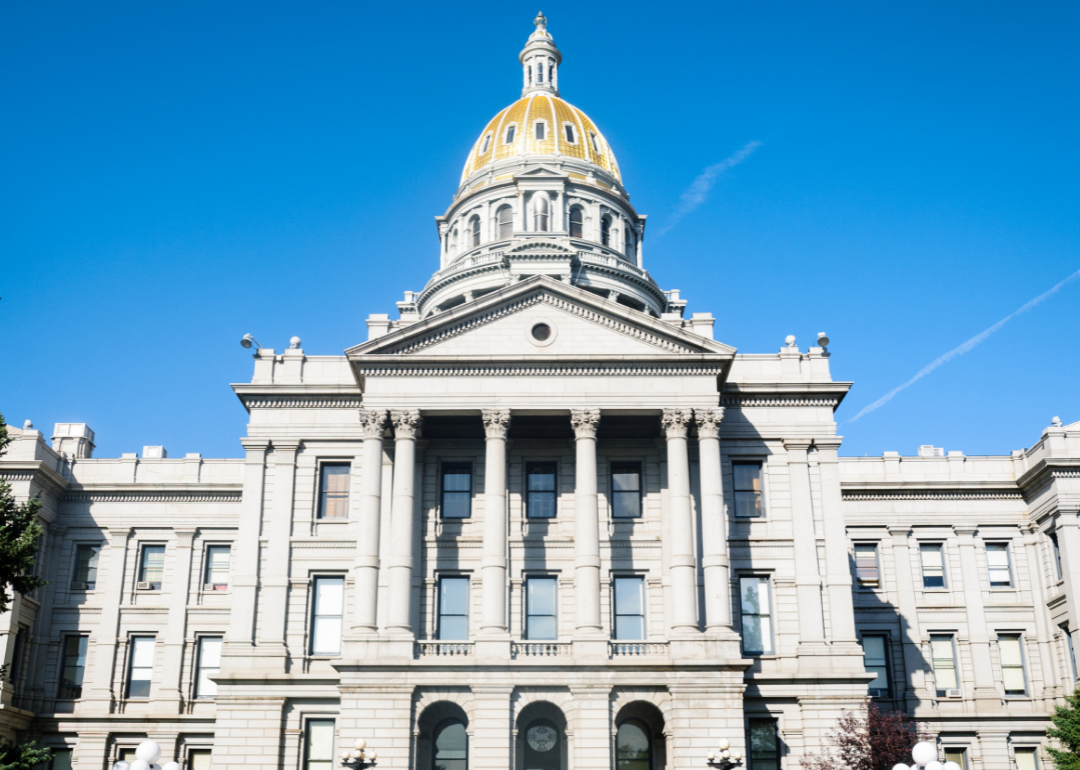 See the former jobs of the governor of Pennsylvania
See the former jobs of the governor of Pennsylvania
In 2018, 36 out of the nation's 50 states held elections for governor. A record-shattering 16 women were major party nominees the position, nine of whom were successful, making the current number of female governors tied with the all-time high number set in 2004. The LGBTQ+ community also made historic strides, as Colorado's Jared Polis became the first openly gay man to be elected governor in the United States, and Oregon's Kate Brown, who is bisexual, was reelected in her state.
Fast forward to the 2022 elections, and 36 states will once again elect—or reelect— their governors. But who are these powerful politicians, and what were they doing before they took their states' reigns?
Stacker analyzed the former roles every current governor had before taking office and found varying resumes, from positions as cabinet secretaries to the CEO of an ice cream company. Read on to find out where your state's governor developed and honed the leadership skills that propelled them to public office or check out the national story here.
Tom Wolf (D-Pennsylvania)
In 1985, Gov. Tom Wolf bought the Wolf Organization, a company that distributes lumber and construction products, with his cousins. Over 25 years, the company had more than quintupled in size, but Wolf sold it in 2006 when he became Pennsylvania's secretary of revenue. However, he returned to the company in 2009 during the recession and led the group out of bankruptcy.
While all 50 governors bring with them experiences from different walks of life, some share several commonalities. A total of four current governors have served in the military, and 15 were at one point the lieutenant governor of their states. Eleven governors previously served in the U.S. House of Representatives, while just one was a former U.S. senator.
Keep reading below to see the former jobs of governors of other states in your region.
Delaware
Born in Wilmington to two teachers, John Carney spent his school days as a star quarterback. After leading his high school to a state championship, he continued playing football at Dartmouth College, and upon graduation, coached freshman football at the University of Delaware while earning his master's degree in public administration. He eventually entered politics, serving as the deputy chief administrative officer for New Castle County (his boss was then-Sen. Joe Biden) and later, the secretary of finance for Delaware. Two terms as Delaware's lieutenant governor followed, along with six years in the U.S. House of Representatives.
Maryland
Maryland Gov. Larry Hogan had never held elected office before winning the gubernatorial race in the state in 2014. Over his 25-year career, he worked to build up and create small businesses. He also created Change Maryland, the largest nonpartisan grassroots citizen organization in the state, which works to instill fiscal responsibility and accountability.