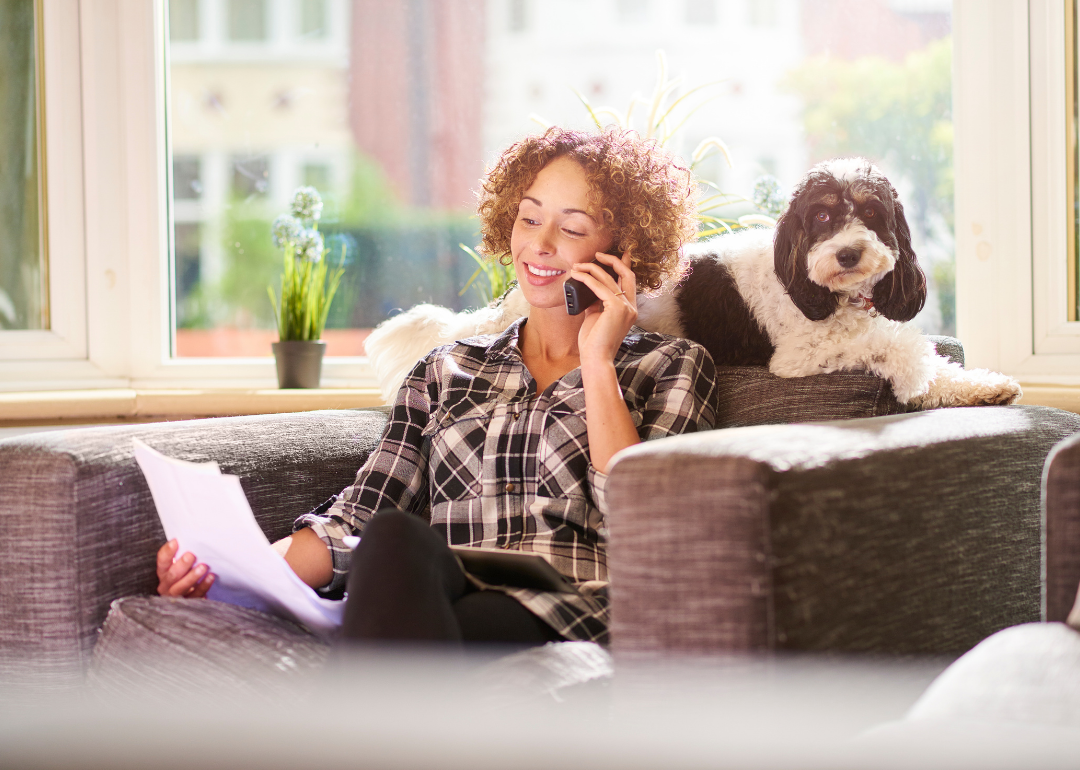 Stacker Studio
5 statistics about the pet insurance industry in America
5 statistics about the pet insurance industry in America
Pet ownership is a significant responsibility, and one of the most crucial aspects of it is maintaining your pet's health. Trips to the veterinarian's office for yearly checkups, blood work, consultations on diet, and even in the case of emergencies can have a damaging impact on your budget if you do not or are not able to, plan ahead.
Within a single visit, pet owners can spend several hundred dollars on their beloved companions, even for a simple check-up. This can make taking good care of a pet challenging for some dog or cat owners if they don't have the funds to pay an expensive vet bill. Dogs, in particular, can be expensive to care for as they tend to have more active lifestyles which can, unfortunately, lead to potential injuries, particularly as the animal ages. In order to protect their pets (and their budgets), millions of people in the U.S. are purchasing pet insurance as a means of gaining the assurance that their pets can always receive the necessary care.
Pet insurance works similarly to how health insurance works for humans. Plans can cover both accidents and illnesses, and you'll have a deductible you'll need to meet before insurance kicks in. As with human health insurance, the lower the deductible the higher your monthly bill is going to be.
But when it comes to pet insurance, what else do you need to know? To answer that question, ManyPets took a look at the North American Pet Health Insurance Association's most recent State of the Industry report, released in 2021, and found five key takeaways that help explain the role pet insurance plays and how it can affect and benefit the average pet owner.
Most of the pet insurance companies in North America participated in NAPHIA's study, some of which are also connected to other similar businesses "representing at least 20 additional pet insurance product brands." As a result, NAPHIA's study is reflective of about 99% of the pet insurance plans covering cats and dogs in North America, which provides a remarkably detailed look into the data around Americans and Canadians that insure their furry friends.
This story originally appeared on ManyPets and was produced and distributed in partnership with Stacker Studio.