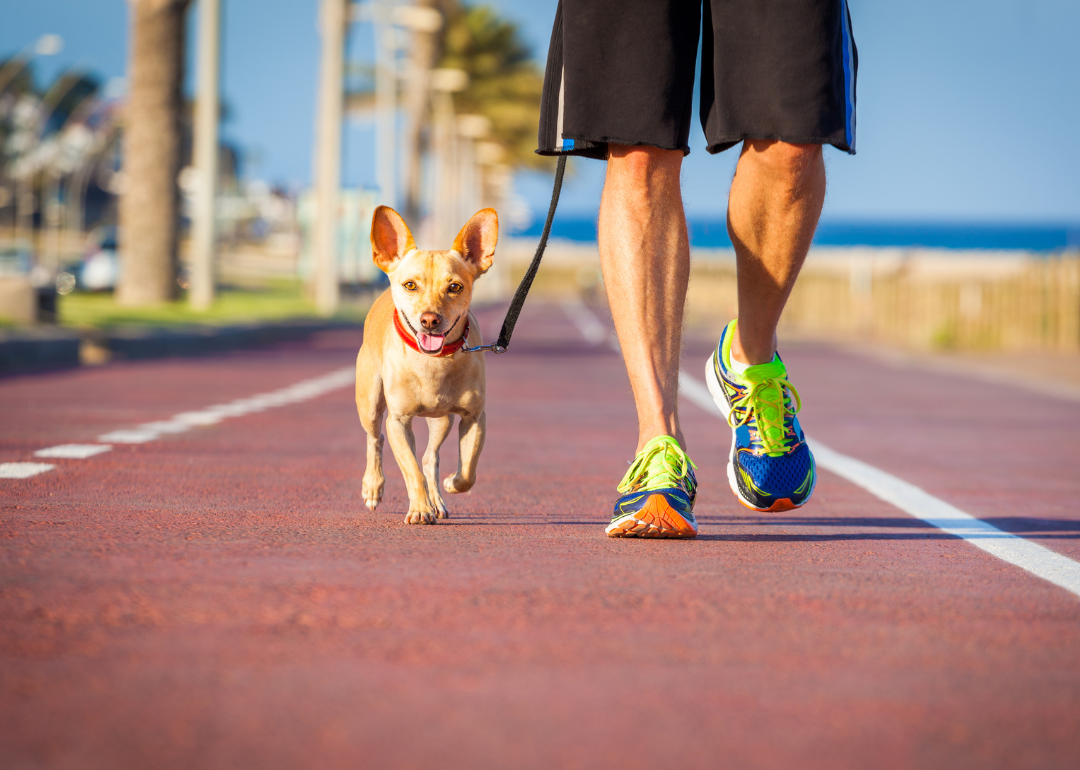 Stacker Studio
8 ways to get the most out of a walk with your dog
8 ways to get the most out of a walk with your dog
Walks invigorate dogs mentally and physically. Veterinarians suggest dogs should go around the block daily, if not multiple times a day. It's estimated that 4 out of 10 people do not walk their dogs regularly, opting instead to let them out in the yard or take them outside solely for bathroom breaks. Dog parents who do walk their dogs, however, are committed. One study cited by Psychology Today found that they average five hours a week—the equivalent of 11 days a year—stretching their canine companion's legs in addition to their own.
Although having a dog is correlated with increased physical activity for humans, many people report being motivated to walk their dogs not out of concern for their own health but for their pets' well-being. While such altruism is laudable, walks can be enjoyable for humans, too. A few strategies include switching up the scenery, teaching new tricks, and stopping to smell the roses. Walking your dog is undoubtedly one of the most time-consuming aspects of being a pet parent, but it can also be one of the most rewarding.
Wag! compiled a list of eight ways to make the most out of walking your dog from scientific research, news reports, veterinarians, and other experts.
This story originally appeared on Wag! and was produced and distributed in partnership with Stacker Studio.