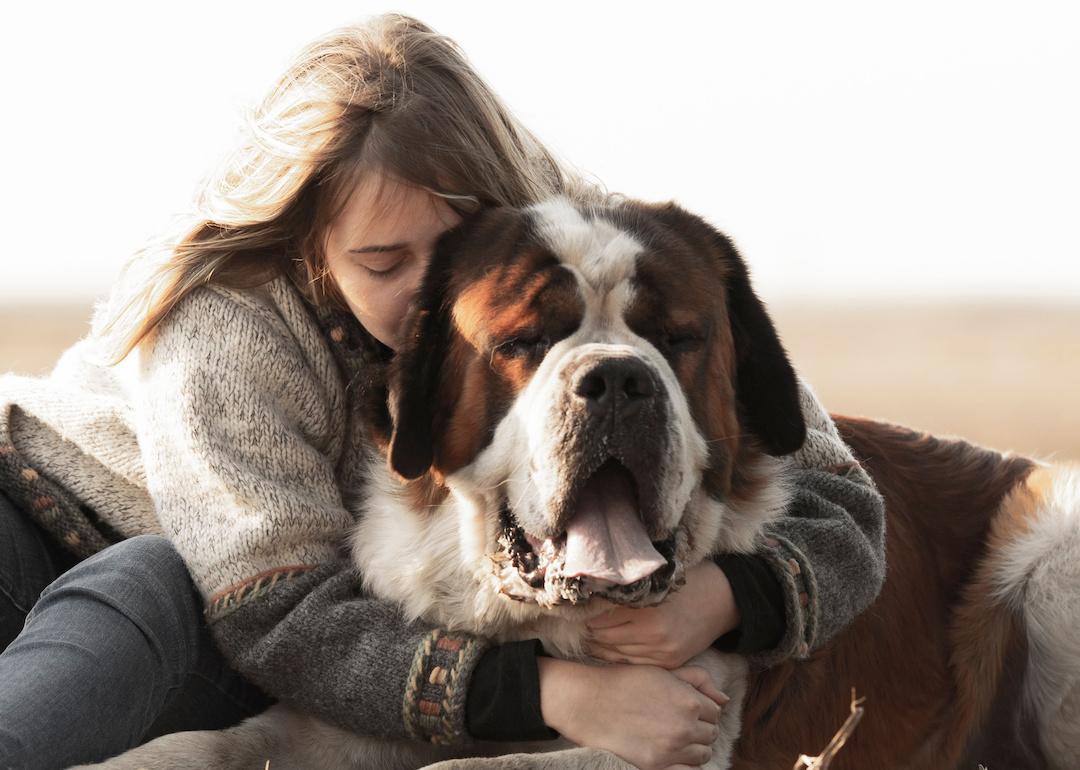 vlalukinv // Shutterstock
Biggest dog breeds
It's a cliche to refer to dogs as "man's best friend," but the four-legged furballs have earned the distinction. According to archeologists, dogs were the first domesticated animal, with some scientists estimating that dogs began accompanying humans as early as 30,000 years ago. Since then, dogs have changed, shifting from their wolf ancestry slowly, and then rapidly, as breeding became more and more refined. Today, there are dogs so small they can hide behind a dollar bill and weigh the same as an apple.
But there are also the big dogs, bred to hunt and guard and rescue drowning fishermen. They're giants, usually fiercely loyal and a nightmare for intruders. They herd sheep, fight off lions, and chase bears up trees. They also enjoy belly rubs and cuddling with their humans. They're mascots, movie stars, and official state dogs. The big dog is a symbol of loyalty, bravery, toughness, and strength.
Big dogs also require a certain level of commitment from their owners. For example, they're usually high energy and need frequent exercise in order to stay physically and mentally healthy. They tend to be more aggressive than their smaller counterparts and need intentional and focused training in order to be their friendly best. Big dog owners must be sure that they can provide the level of commitment and care these breeds need in order to be happy and healthy.
In the following slides, Stacker analyzed 193 dog breeds based on American Kennel Club data, sifting through statistics on dogs ranging from Afghan hounds to Yorkshire terriers. What lies ahead is a ranking of the 96 biggest dog breeds, based on a size index, which incorporates the typical max height and weight of each breed. Read on to discover the personalities and histories behind some of the biggest canines in the world.
You may also like: Tiniest dog breeds