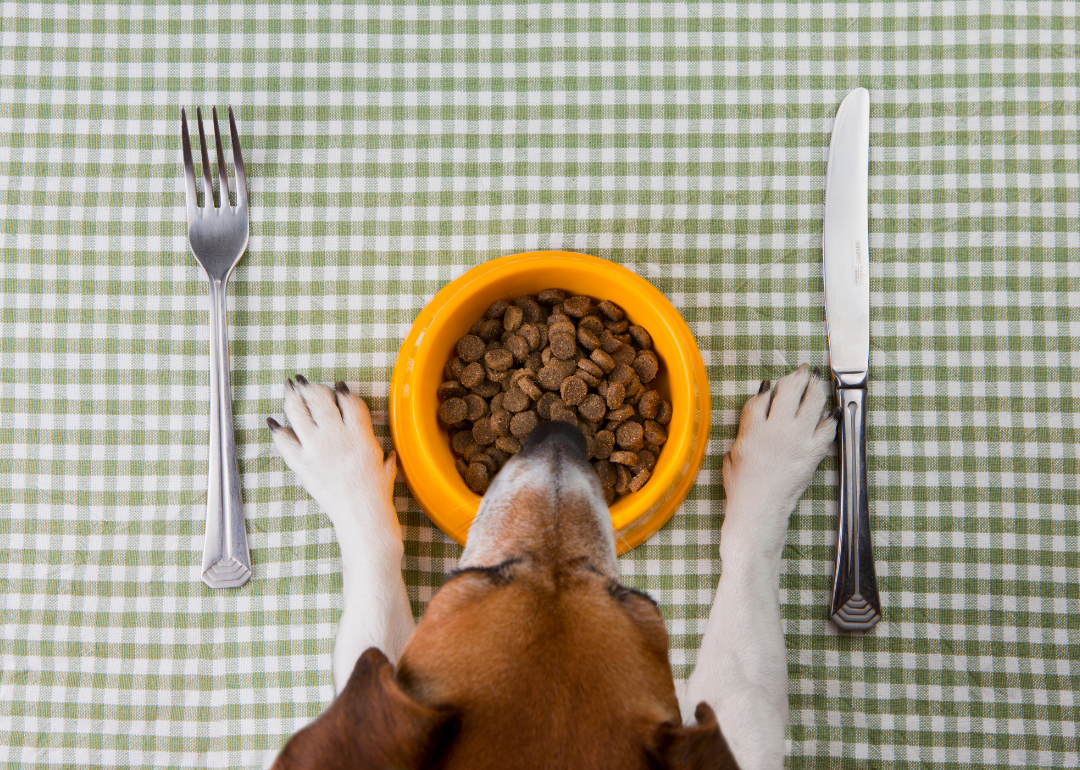 Stacker Studio
Debunking common pet food myths
Debunking common pet food myths
Misinformation in the pet food market is prevalent. This can be detrimental to companion animals on many levels, especially with growing reports of pet obesity rates spiking in the United States. A 2006 article published in The Journal of Nutrition reported dogs and cats share growing obesity incidences ranging from 22% and 40%. Overweight pets are at risk for conditions ranging from osteoarthritis and joint disorders to cardiovascular disease, endocrinopathies, metabolic abnormalities, and decreased immune functions.
Choosing the right diet for your pets can be a daunting experience. Veterinarians can offer guidance based on a pet's age, size, health, and specific needs. Some good rules of thumb for owners: have complete nutritional assessments with your veterinarian throughout your pet's life and monitor how your pet reacts to that diet. Go a step further and learn about food labels and pet food standards from the Food and Drug Administration and the Association of American Feed Control Officials.
Still having trouble determining fact from fiction? ManyPets researched 10 of the most common misconceptions around pet food.
This story originally appeared on ManyPets and was produced and distributed in partnership with Stacker Studio.