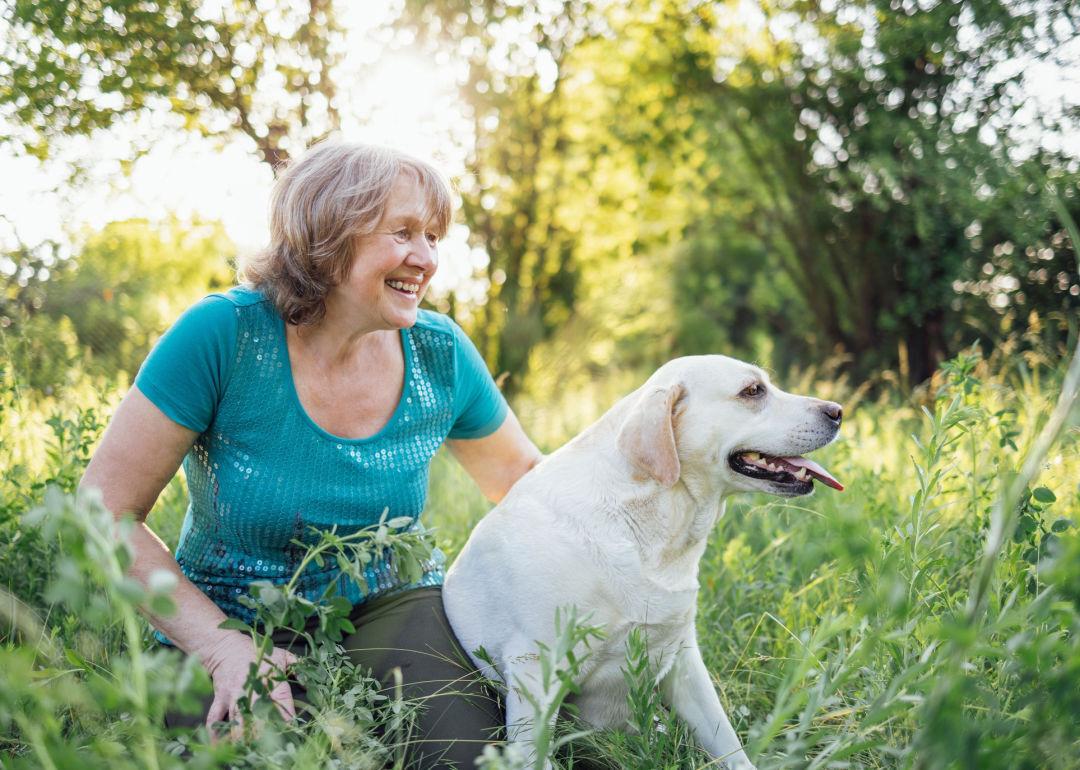 Great dog breeds for seniors
Dasha Petrenko // Shutterstock
Great dog breeds for seniors
Dogs provide love and comfort to millions of Americans. In fact, more than 43 million households are home to canine companions. But for all the benefits that come with owning a furry friend, dogs are a big responsibility. There's the expense of food and vet bills, the exercise and play time, and the obedience training—all factors that might keep some senior adults from taking on a commitment that can last a decade or more. That's why it is a good idea for older adults to consider dog breeds that are compatible with their lifestyles.
Do you hope to travel with a small dog? Do you wish to remain active and want a dog that can run and hike long distances? Do you want an affectionate companion that will be safe around younger family members? Because neither dogs nor senior adults come in one-size-fits-all, Stacker has compiled this alphabetical list of breed choices to keep in mind if you have a bit of yard space, time for obedience training, and can deal with some occasional shedding and barking. Dog breeds are ranked based on the American Kennel Club's 2019 popularity rankings, and were chosen based on our independent research of breed characteristics.
Dogs like these can be purchased from a reputable pet breeder or adopted from a local animal shelter or pet rescue facility. The life expectancy for most of these breeds is approximately 12–15 years. Keep reading to see which dog breeds best fit your lifestyle.