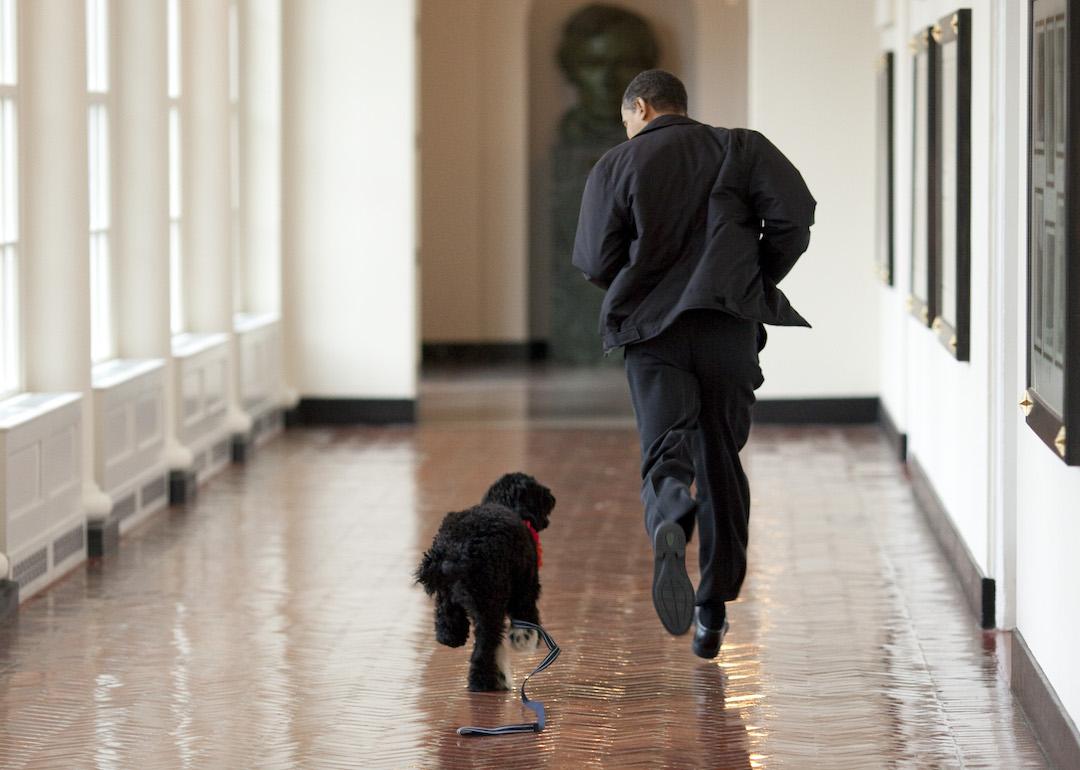 A history of presidential pets
Pete Souza // The White House via Getty Images
A history of presidential pets
From cats, dogs, and birds to pygmy hippos and bobcats, the White House has long been a revolving door of animals large, small, familiar, and exotic. The long history of presidents owning pets dates back to the founding of the country. Some commanders-in-chief bring pets along for the ride to soften their image, to appeal to a broader audience, or simply because they love animals.
Some presidents had pets that doubled as work animals, while others turned the White House lawn into a grazing pasture. Some kept pets that were creepy, crawly, and downright bizarre, and others were attached to outrageous tall tales and animal-related rumors.
From the man whose face adorns the $1 bill all the way up to the current resident of the executive mansion, here's a look at the long, illustrious history of presidential pets.
You may also like: Most popular small dog breeds