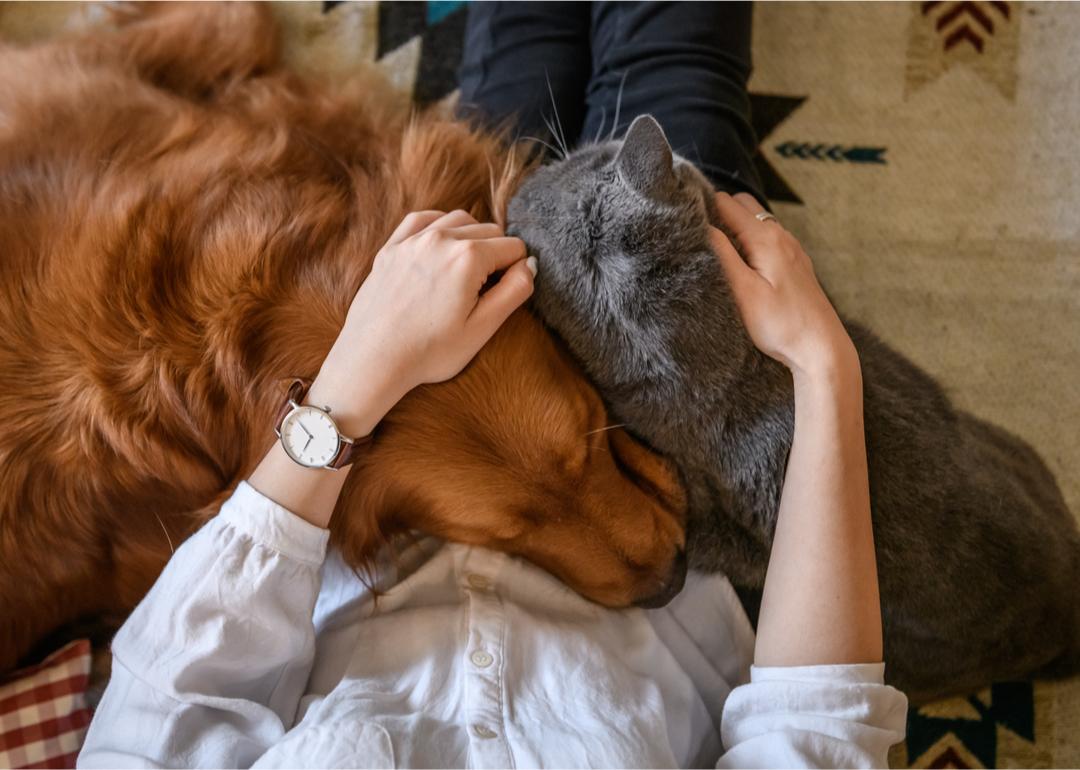 Stacker Studio
How different generations treat their pets
Chendongshan // Shutterstock
How different generations treat their pets
Since the beginning of 2020, the coronavirus has caused a surge in pet ownership in American households. Many people turned to pets to offset their loneliness as a result of social distancing guidelines. The number of people who chose to adopt pets skyrocketed during this time, and millennials took center stage as the largest pet-owning generation, surpassing baby boomers. Millennials tend to view their pets as "starter children." For many millennials, this means spending more money than the average on their pets, taking them to a pet day care, throwing doggie parties for their "fur babies," and of course posting their best-dressed pets on social media.
Baby boomers love their pets, and dogs have particularly become their empty-nest fillers. The baby boomer generation is from the era when dogs and cats slept in the backyard, not necessarily in a plush bed. Generation X views its pets as part of the family, but also feels its pets deserve companionship. It's not unusual for this generation to have multiple pets.
ManyPets compiled data insights from several national surveys to break down the differences in how millennials, Gen Xers, and baby boomers treat their pets. The data explore how pet ownership changed amid the COVID-19 pandemic, along with spending habits. Generations are defined as follows: baby boomers born in 1964 or earlier, Gen Xers born between 1965-80, and millennials born between 1981-96.
This story originally appeared on ManyPets and was produced and distributed in partnership with Stacker Studio.