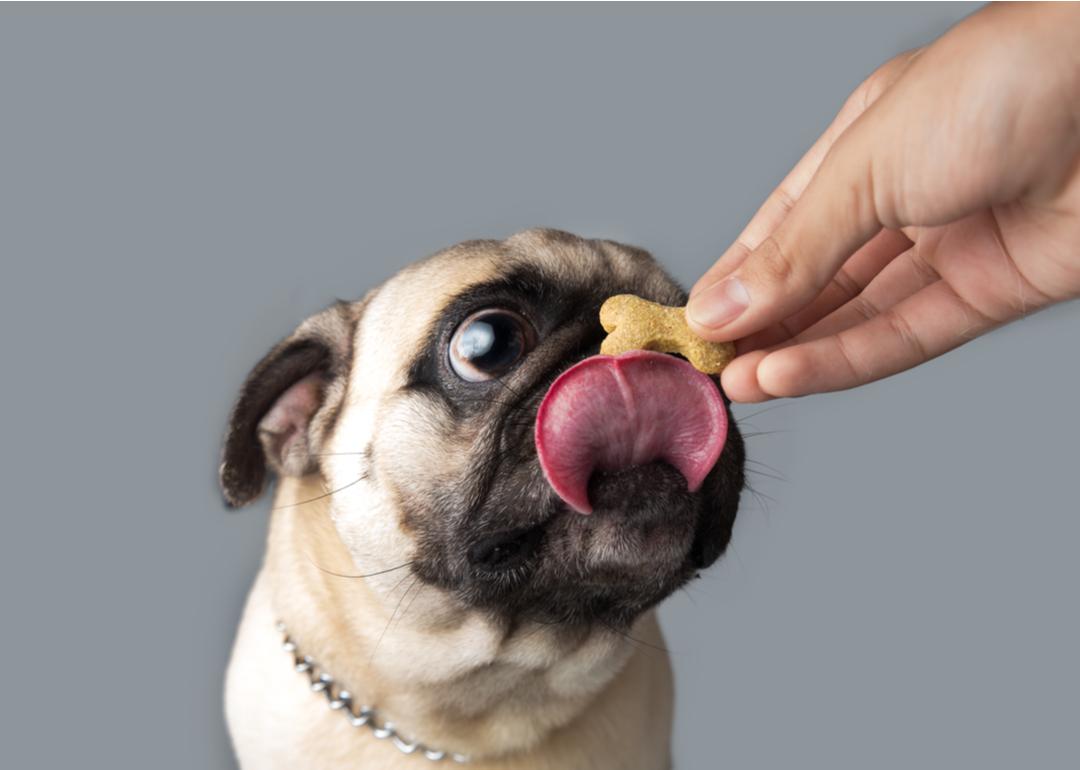 Stacker Studio
How expensive is owning a dog?
angelbandala // Shutterstock
How expensive is owning a dog?
If you've considered adopting a dog during the coronavirus, you're not alone. Adoption rates for dogs and cats have skyrocketed over the course of 2020 and 2021 as people spend increasingly more time at home. A report by Rover.com, the dog walking and boarding app, found that 93% of people who adopted pets during the pandemic experienced improved physical and mental health.
Adopting a dog is not a decision to make lightly, however. The time, energy, and financial commitments must be taken into consideration when deciding if adopting a dog is the right choice for you. To understand how expensive owning a dog is, ManyPets analyzed data from a 2020 survey conducted by TD Ameritrade/Harris Poll among 474 dog owners with at least $10k in investable assets. The survey provided a breakdown in dog ownership costs by category as well as generation. ManyPets ranked these categories by the average spent across all three generations—millennials, Generation X, and baby boomers.
This story originally appeared on ManyPets and was produced and distributed in partnership with Stacker Studio.