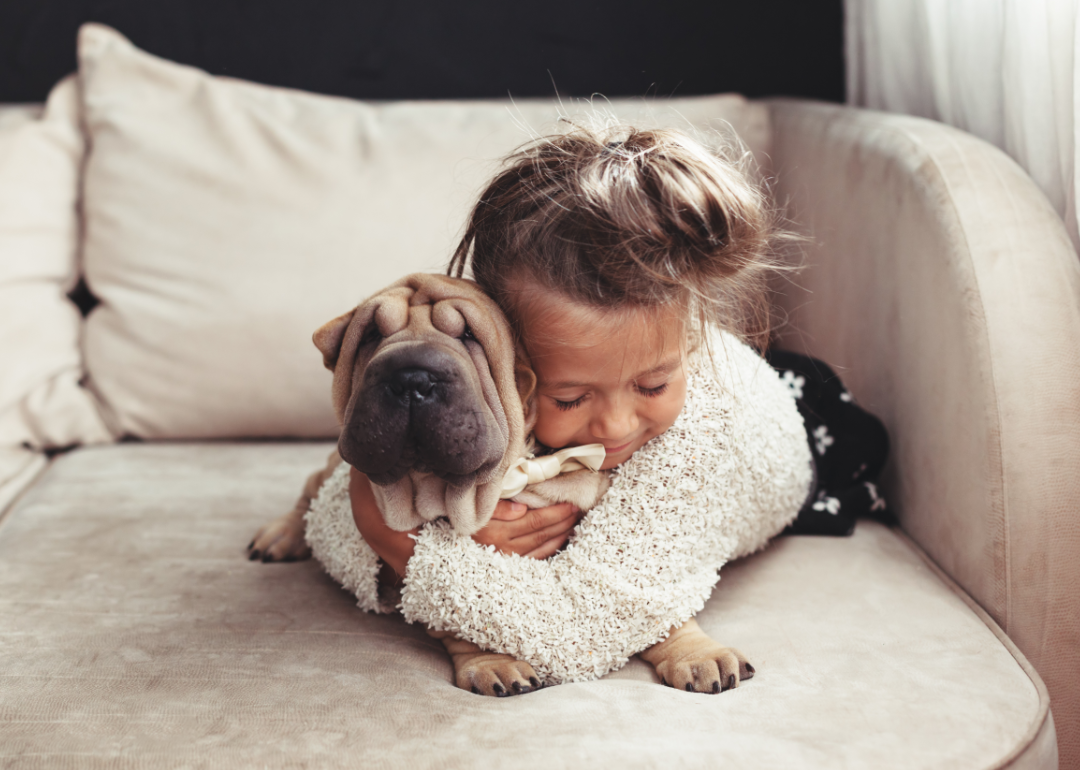 Most popular dog breeds that are good for kids
Most popular dog breeds that are good for kids
Everyone is familiar with the idea that a dog is man's best friend. But that saying is outdated—not just because a dog's affection knows no gender, but because dogs can also be a kid's best buddy. Anyone with a childhood canine can attest to the notion that dogs and kids are meant to be together as naturally as peanut butter and jelly. Who else wants to play, nap, cuddle, and hang out with you just when you need them most? A study released in 2020 in Pediatric Research found that children with dogs have fewer social interaction problems than those who live in a house without pets.
The question isn't whether or not you should get a dog for your family, it is narrowing down the breeds to the ones that are known to be kid friendly. To determine the most popular dog breeds that are good for kids, Stacker consulted the American Kennel Club's dog breed registration 2019 rankings (released in May 2020). The American Kennel Club categorizes 27 breeds as good for kids based on their temperaments and care needs; Stacker ranked these breeds from least to most popular. Breed sizes and life expectancies are also included where available.
While you won't be surprised to find breeds like Newfoundlands (Nana in some versions of "Peter Pan") or collies (Lassie), you will discover a few dog breeds that you may not have ever heard of, like the Bracco Italiano, Beauceron, and keeshond. While some dogs were placed on the list due to their merry dispositions or affinity for playing with children, others made the cut due to their protective nature or gentle spirit. Our team had a great time researching this story knowing that they may help a family find the perfect pet. Fetch your favorite kid and click through the 27 slides. 
You may also like: Most popular dog breeds that don't shed