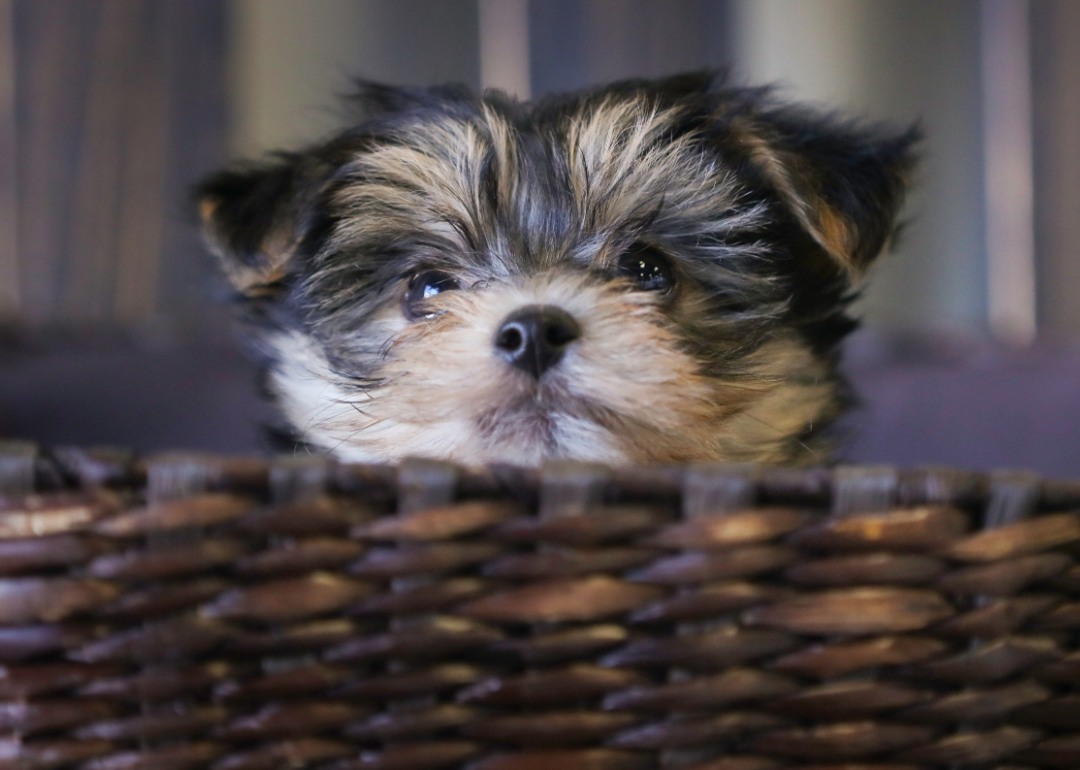 Tiniest dog breeds
As many dog owners can attest, small dogs are hard to resist. The tiny faces of lap-sized breeds can win over nearly any dog lover's heart—and they certainly know how to captivate social media. The undeniable cuteness of pugs and Yorkies have made them the internet's sweethearts. Even better, small dogs are often cheaper to own, as they require less food, are easier to bring along on your day-to-day adventures, and can thrive just as well in a cramped city apartment as on a sprawling farm. However, underestimating what a breed is capable of because of its size is a big mistake. Small dogs are so much more than adorable snugglers.
In the following slides, Stacker has analyzed the data on the 193 breeds recognized by the American Kennel Club (released in May 2020), splitting them into small dog and large dog categories. This list of the 97 tiniest breeds was compiled using a size index based on the typical maximum height and weight for each dog breed, and the end result is an eclectic group of pooches that truly only share one thing in common—their status as the smallest pups around. Not a single dog on the list stands taller than 22 inches from shoulder to paw.
Each one of these small breeds is unique in its own way, whether its claim to fame is being raised in the lap of luxury alongside kings and queens, working long hours on farms keeping the mice away, protecting holy cities, or hunting puffins on rocky islands.
Keep reading to learn about the history and typical characteristics of each breed, and you'll find that though they are compact, there's nothing diminutive about the personalities of these 97 unique little dogs.