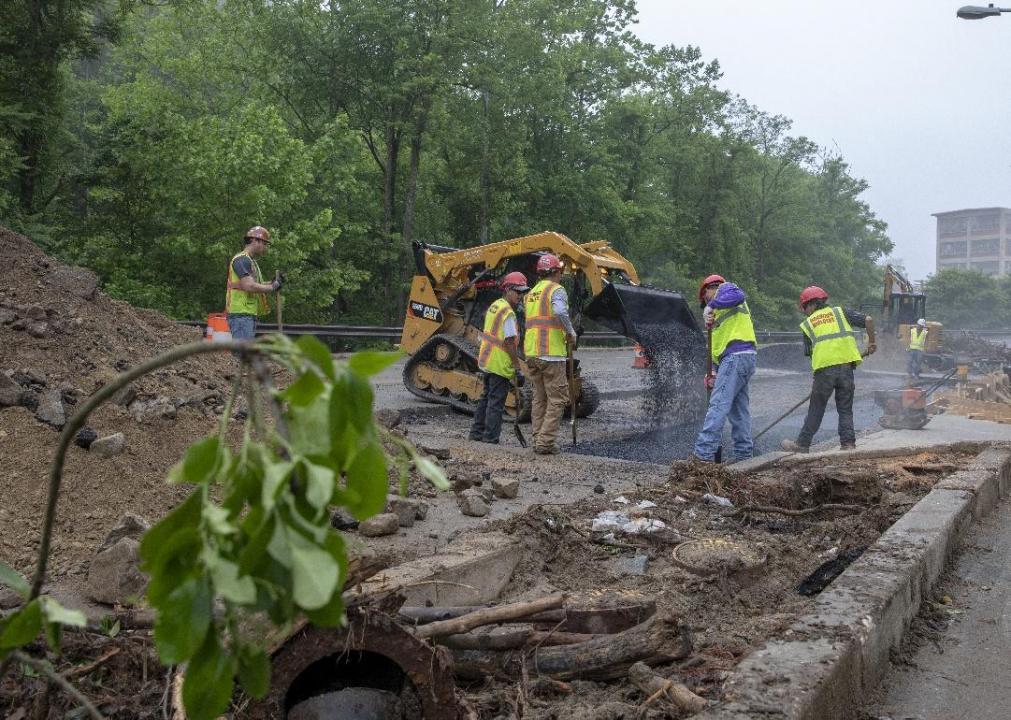 30 green jobs that can help fight climate change
Alex Edelman // Getty Images
30 green jobs that can help fight climate change
April 22, 2022, marks the 52nd anniversary of Earth Day, a now-global holiday that began as an environmental protest in 1970.
On the first Earth Day, inspired by the Santa Barbara oil spill of 1969 and other disasters caused by growing pollution in the U.S., 20 million Americans gathered in streets and parks to call for more environmental regulation. As Earth Day actions span the globe, environmental activists' demands have grown to include jobs, education, and environmental justice.
It may surprise you to learn that you don't need a degree in environmental science to fight climate change. Much of the work that must be done to make our country more sustainable will be accomplished by farmers, construction workers, and electricians—and much of that work is starting at the local level already.
Inspired by a list of green jobs in Data for Progress' report, Stacker explains which occupations are on the front line against climate emergency. Read on to learn about everything from energy auditing to tree planting, and how you can get involved.

You may also like: 15 careers to make the ocean your office