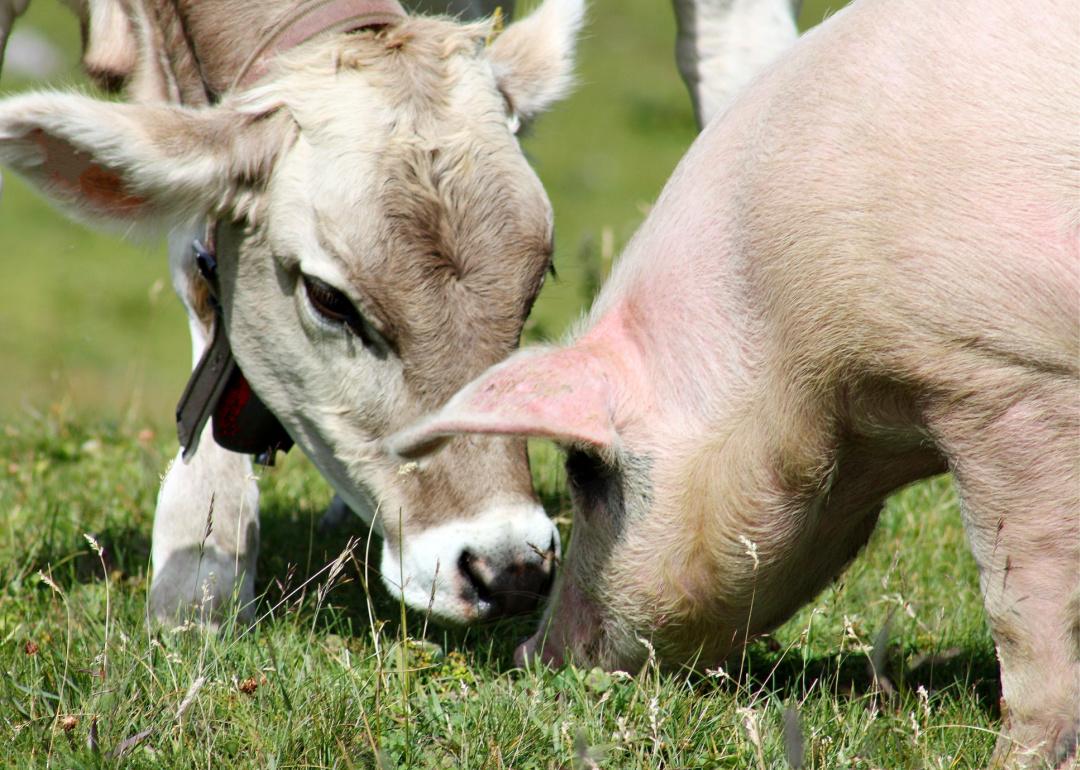 50 photos that show companionship in the animal kingdom
50 photos that show companionship in the animal kingdom
Research has shown that social connection and companionship have many positive benefits. Connecting with others can lower anxiety and depression, increase self-esteem and empathy, improve our immune systems, and even help us regulate our emotions. When we aren't able to connect with others, or when we experience feelings of isolation, our health suffers.
Throughout the course of the coronavirus pandemic, government organizations, news sources, and media outlets have suggested dozens of safe, healthy ways to connect with friends and loved ones. While many of these ideas are good ones and help to a certain degree, nothing can quite replace that feeling of spending in-person time with our nearest and dearest. In researching the importance and effects of companionship, Stacker found that humans weren't the only animals who need these connections. In fact, many species benefit from social interactions. In the following slides, we've compiled a collection of 50 incredible images showcasing companionship in the animal kingdom.
From the strong bonds shared by cheetahs and dogs to the complex family units of wolves and prairie dogs, you're sure to be surprised by how many different species are able to develop close social and emotional connections. And if nothing else, you'll at least be encouraged by the fact that the feelings of isolation and loneliness you may be experiencing are nothing to be ashamed of. In fact, they're biologically hardwired into us.
Read on for photos of companionship across the animal kingdom.
You may also like: Polar bears and 50 other species threatened by climate change