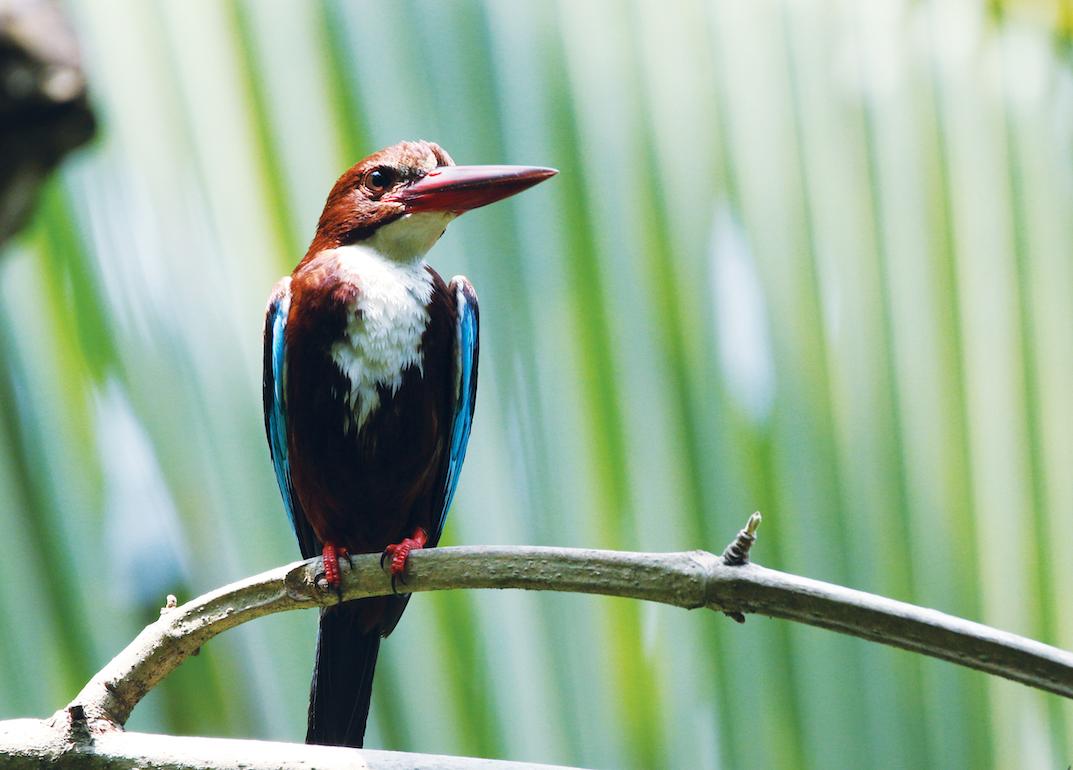 50 species that no longer exist in the wild
Jyotirmoy Golder // Shutterstock
50 species that no longer exist in the wild
There are an estimated 8.7 million species currently living on planet Earth. However, experts estimate that between 0.01 and 0.1% of all species go extinct each year. According to the United Nations, extinction rates are accelerating at the fastest pace in human history. In light of the current biodiversity crisis, it is necessary to quantify current species that are facing down extinction.
Enter the International Union for Conservation of Nature (IUCN), which, since it was founding in 1964, has assessed more than 105, 700 species for the IUCN Red List of threatened species.
To quote famed naturalist Sir David Attenborough, "The IUCN Red List tells us where we ought to be concerned and where the urgent needs are to do something to prevent the despoliation of this world. It is a great agenda for the work of conservationists."
The IUCN has developed a standard system for classifying species at high risk of global extinction. This system organizes species on a scale from least concern regarding possible extinction to extinct, with specifications for plants and animals that are have not been evaluated or don't carry enough data to make a call. Additional categories include near threatened, vulnerable, endangered, critically endangered, and extinct in the wild.
The IUCN defines extinct in the wild as a plant, animal, or fungi known only to survive in cultivation, in captivity, or as a naturalized population (or populations) well outside the indigenous range. A species is presumed extinct in the wild when exhaustive surveys conducted in known habitats have failed to record a single individual. Surveys should be conducted over a time frame appropriate to the species' life cycle and life form.
For example, the Passenger Pigeon is an extinct species, whereas, the Socorro dove, which still exists in captivity but not in the wilderness, is considered extinct in the wild.
These classifications help identify species in urgent need of recovery efforts and also pinpoint the habitats that need to be restored to possibly re-establish the species in the wild. The best recovery example is that of the California Condor, whose numbers declined so much in 1987 that they were marked extinct in the wild. The 27 condors left in the world were bred in captivity and reintroduced into their original habitat beginning in1992. Now, the IUCN lists the California Condor as critically endangered—an upgrade from their previous status.
Using 2019 data from the IUCN Red List, Stacker chose 50 such species categorized as extinct in the wild from across the globe. Most of these species have declined due to urbanization, agriculture, and human alteration of the species' habitat, pushing them towards extinction. The list offers a glimpse into the smallest-known areas that could be home to a living creature, and how every little change humans make in their behavior can be life-altering for other species.
You may also like: 54 American cities with dangerous ozone conditions