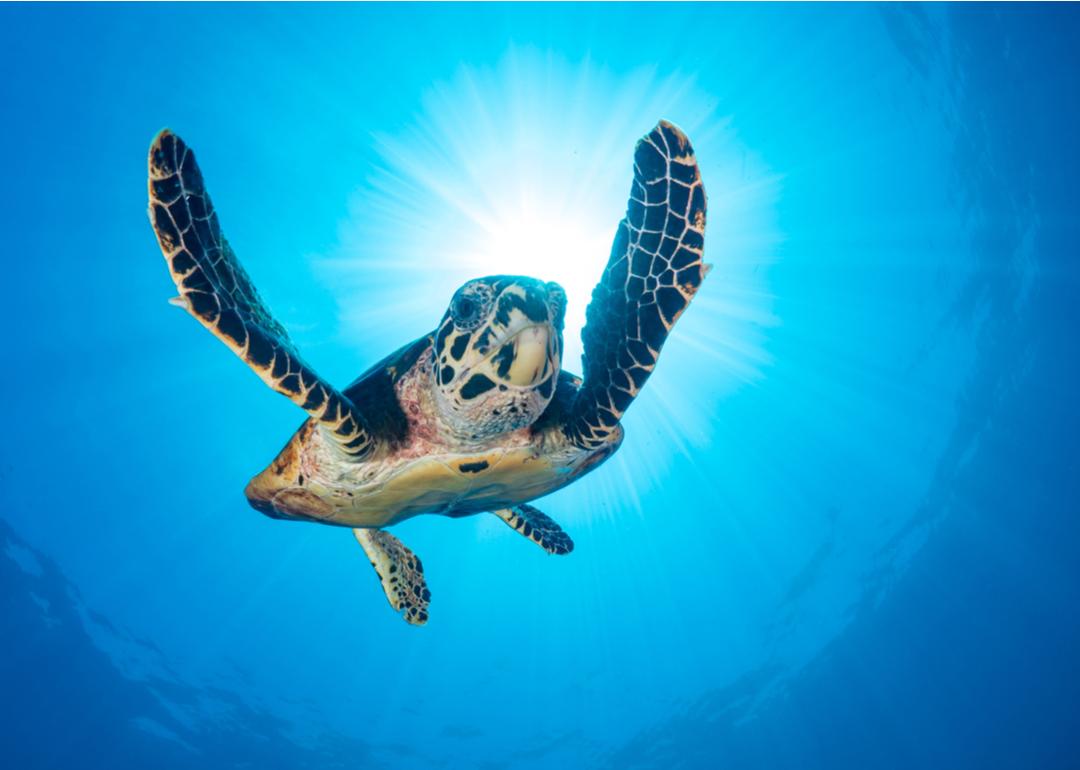 50 of the world's most endangered species
Mike Workman // Shutterstock
50 of the world's most endangered species
Humans are very good at a lot of things. But our greatest, most terrible skill may be making other species go extinct. Our planet has already begun its sixth mass extinction cycle, according to many scientists, with species across the globe dying off at an alarming rate. In the last century, animals have gone extinct 100 times faster than the normal "background" rate. That means the global rate of extinction, which should have taken 800 to 10,000 years, occurred in just 100. 
The International Union for Conservation of Nature (IUCN) keeps track of how endangered a species is with its authoritative Red List of Threatened Species. The global organization cites factors like residential and commercial development, climate change, and energy production as the reasons species become endangered, and tracks species populations from year to year. There are currently over 30,000 species around the world threatened by extinction, according to IUCN's findings, representing almost 30% of all assessed species. Specifically, those numbers represent about 41% of all amphibians, 34% of conifers, 33% of reef corals, 30% of sharks and rays, 27% of crustaceans, 25% of mammals, and 14% of birds.
Stacker consulted the Red List to find species deemed "critically endangered" or "extinct in the wild" across four major biological kingdoms: Animalia, Plantae, Fungi, and Chromista. Read on to learn about these fascinating species that may not be long for this world—and what, if anything, can be done to protect them.
You may also like: 50 endangered species that only live in the Amazon Rainforest