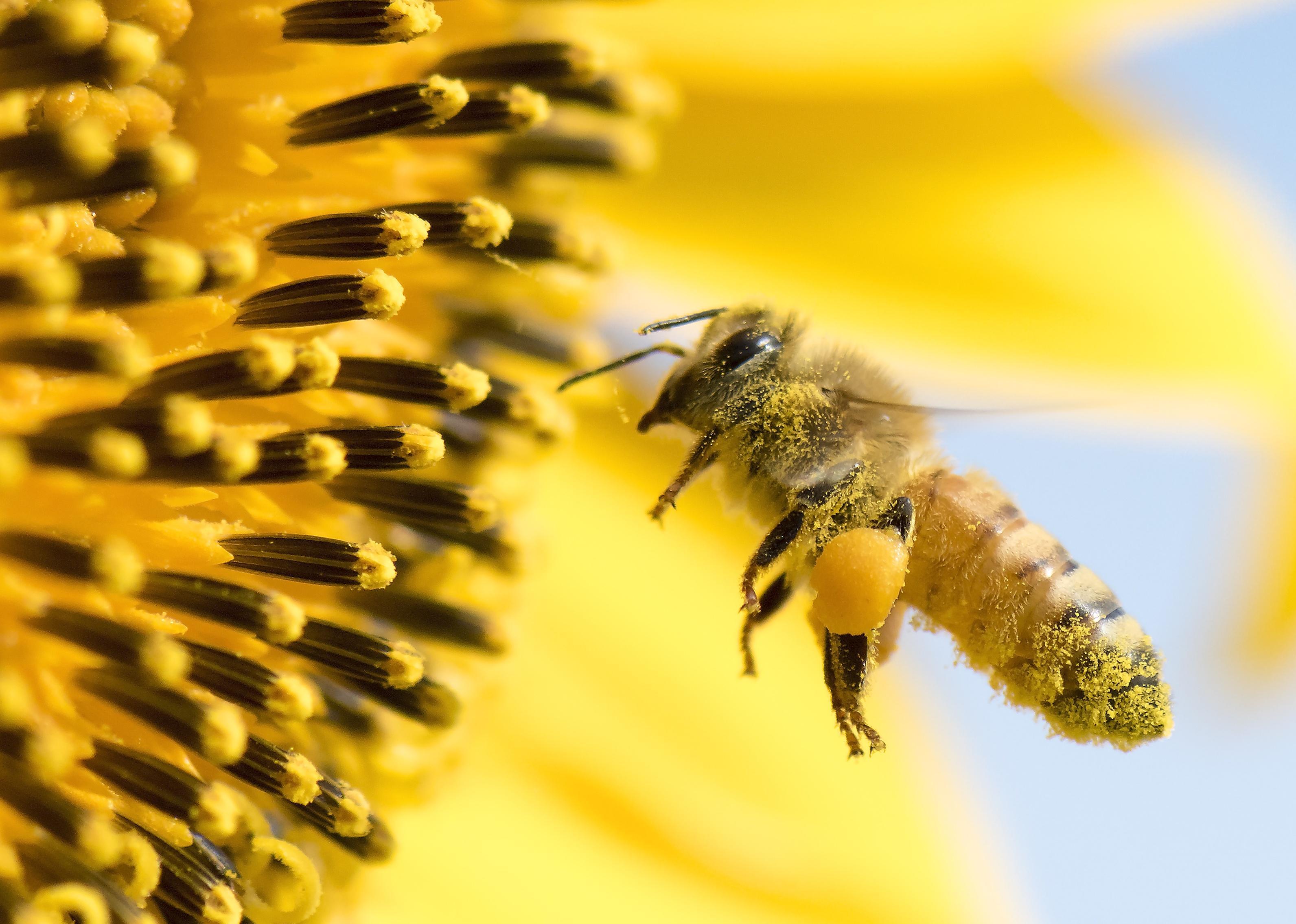 From honeybees to honey possums: 20 facts about pollination
kojihirano // Shutterstock
From honeybees to honey possums: 20 facts about pollination
Much of the plant life, including flowering plants and human food crops, require pollination. Without pollinators, these plants would never reproduce.
Pollinators come in all shapes, sizes, colors, and species. There are birds, bees, beetles, flies, moths, bats, and even a tiny flightless mammal—the honey possum—that specialize only on specific plants as their preferred food source. Other pollinators include the sun bear and the Noronha skink, and research suggests that some pollinators, like certain butterflies and birds, have even evolved with the specific plants they pollinate.
Honeybees and bumblebees have long been instrumental in pollinating human foods, including fruits, nuts, vegetables, and many staple crops, and research reveals that about one in three bites of food humans eat requires pollinators.
Stacker scoured national and international government data, educational resources, science journals, and news reports to bring readers 20 interesting facts about pollination. From honeybees to honey possums, pollinators are part of a fundamental process of life on Earth, sometimes known as an "ecosystem service."
Stacker's slideshow includes information from recent studies revealing widespread declines in key pollinator populations around the world. Research shows that without pollination and pollinators, humans and many other species would not survive, and scientists from the United Nations say that human impacts have led to current extinction rates, which are 100 to 1,000 times higher than normal.
Many institutions and governments are recognizing the importance of reversing the decline in the number of pollinators and are actively figuring out ways to help restore the pollinator population. Factors like agriculture, pollution, climate change, urban development, and change in land use are putting pollinator species at risk.
Click through the slideshow to discover the essential roles pollinators play in sustaining life on Earth and what's being done to save them.
You may also like: 25 endangered animals that only live in America