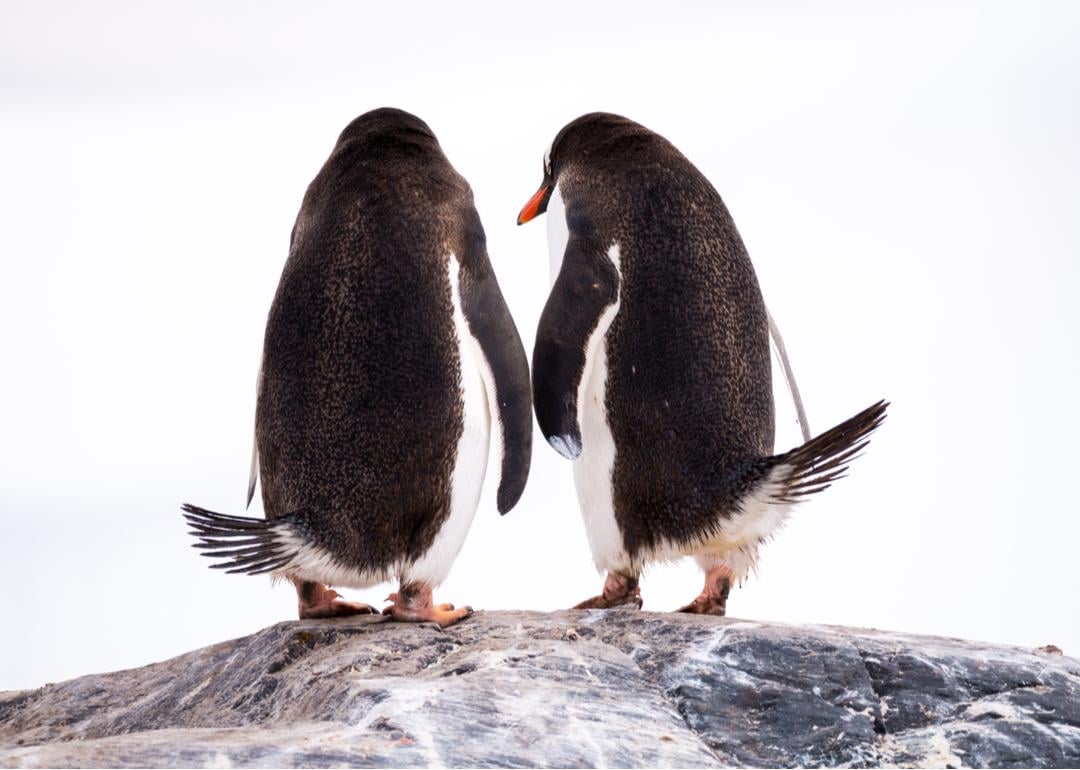 Penguins: 25 fascinating facts about these flightless friends
TasfotoNL // Shutterstock
Penguins: 25 fascinating facts about these flightless friends
When you think of penguins, what do you see? Perhaps a large black-and-white emperor penguin waddling around Antarctica. Or maybe you think of the tiny Galapagos penguins who hop across rocky terrain. Both images are absolutely correct. Penguins come in many shapes, sizes, and variations. One of the most common differences among penguins is where they live: While some thrive in below-zero temperatures, others enjoy the warm sunshine near the Equator. In fact, there are just five penguin species that have ever frequented Antarctica despite the common misconception that penguins are exclusively cold-weather birds. The Adélie and emperor are the only penguin species to live there full time.
Penguins also share many common traits, most notably that they are all unable to fly, they all have feathers, and they are always black and white in a pattern commonly described as "tuxedoed." They are also all very much sea birds, spending as much as 75% of their time in the water (where they are significantly more graceful than on land).
Penguins have enjoyed a lot of recent stardom, featuring prominently in several penguin-themed movies, cartoons, and documentaries. The animals even have their very own World Penguin Day on April 25, which conveniently coincides with their annual migration north. 2018 was also named the "Year of the Penguin" to bring awareness to the animals' future being cast increasingly into doubt because of climate change and loss of habitat and food.
To find out more about these tuxedo-clad friends, Stacker has compiled a gallery of 25 fascinating facts about penguins, from their origins to their favorite foods. The selections come from authoritative resources including magazines, journals, and media publications that specialize in science and nature. Read on to learn some new facts about these special animals.
You may also like: How communities are dealing with invasive species across the U.S.