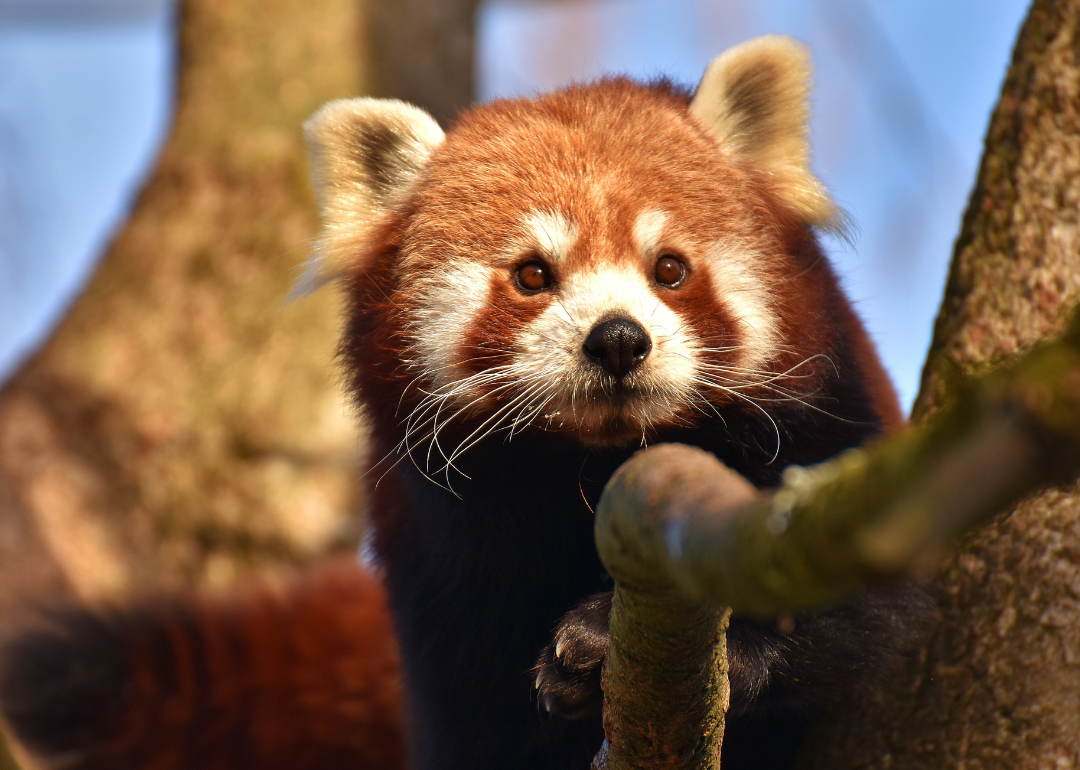 Species you might not know are endangered
Species you might not know are endangered
May 20 of this year marks Endangered Species Day, created to raise awareness, engage conservationists, and ultimately advocate for the protection of thousands of the world's species facing extinction.
The last decade has marked a dramatic increase in the risks facing species from rhinos to bees. In 2016, the animal trafficking market grew to an estimated $23 billion. Many researchers have called the additional loss of animal life to habitat change, pollution, climate change, and other factors a global epidemic.
To help raise awareness around animals at risk, Stacker looked to the World Wildlife Fund and The American Wildlife Foundation to identify species with a conservation status of "endangered" or "critically endangered" that face a high likelihood of extinction.
You may also like: Biggest animals in the world
African wild dog
Scientific name: Lycaon pictus
Conservation status: Endangered
Estimated population: 6,600
Asian elephant
Scientific name: Elephas maximus indicus
Conservation status: Endangered
Estimated population: 415,000
Bengal tiger
Scientific name: Panthera tigris tigris
Conservation status: Endangered
Estimated population: More than 2,500
Black-footed ferret
Scientific name: Mustela nigripes
Conservation status: Endangered
Estimated population: 370
Blue whale
Scientific name: Balaenoptera musculus
Conservation status: Endangered
Estimated population: 10,000–25,000
Bluefin tuna
Scientific name: Thunnus thynnus
Conservation status: Endangered
Estimated population: Fewer than 3.7 million
Bonobo
Scientific name: Pan paniscus
Conservation status: Endangered
Estimated population: 100,000
Borneo pygmy elephant
Scientific name: Elephas maximus borneensis
Conservation status: Endangered
Estimated population: 1,500
Chimpanzee
Scientific name: Pan troglodytes
Conservation status: Endangered
Estimated population: 150,000–250,000
Fin whale
Scientific name: Balaenoptera physalus
Conservation status: Endangered
Estimated population: 50,000–90,000
Galapagos penguin
Scientific name: Spheniscus mendiculus
Conservation status: Endangered
Estimated population: Fewer than 2,000
Ganges river dolphin
Scientific name: Platanista gangetica gangetica
Conservation status: Endangered
Estimated population: 1,200–1,800
Green turtle
Scientific name: Chelonia mydas
Conservation status: Endangered
Estimated population: data not available
Indian elephant
Scientific name: Elephas maximus indicus
Conservation status: Endangered
Estimated population: 20,000–25,000
Indochinese tiger
Scientific name: Panthera tigris corbetti
Conservation status: Endangered
Estimated population: 350
North Atlantic right whale
Scientific name: Eubalaena glacialis
Conservation status: Endangered
Estimated population: 300–350
Red panda
Scientific name: Ailurus fulgens
Conservation status: Endangered
Estimated population: Fewer than 10,000
Sei whale
Scientific name: Balaenoptera borealis
Conservation status: Endangered
Estimated population: 12,000
Amur leopard
Scientific name: Panthera pardus orientalis
Conservation status: Critically Endangered
Estimated population: More than 60
Black rhino
Scientific name: Diceros bicornis
Conservation status: Critically Endangered
Estimated population: More than 5,000
Eastern lowland gorilla
Scientific name: Gorilla beringei graueri
Conservation status: Critically Endangered
Estimated population: Fewer than 4,000
Mountain gorilla
Scientific name: Gorilla beringei beringei
Conservation status: Critically Endangered
Estimated population: 880
Orangutan
Scientific name: Pongo abelii, Pongo pygmaeus
Conservation status: Critically Endangered
Estimated population: 104,700 (Bornean), 14,613 (Sumatran), 800 (Tapanuli)
Saola
Scientific name: Pseudoryx nghetinhensis
Conservation status: Critically Endangered
Estimated population: Fewer than 750
Western Lowland gorilla
Scientific name: Gorilla gorilla gorilla
Conservation status: Critically Endangered
Estimated population: Up to 100,000