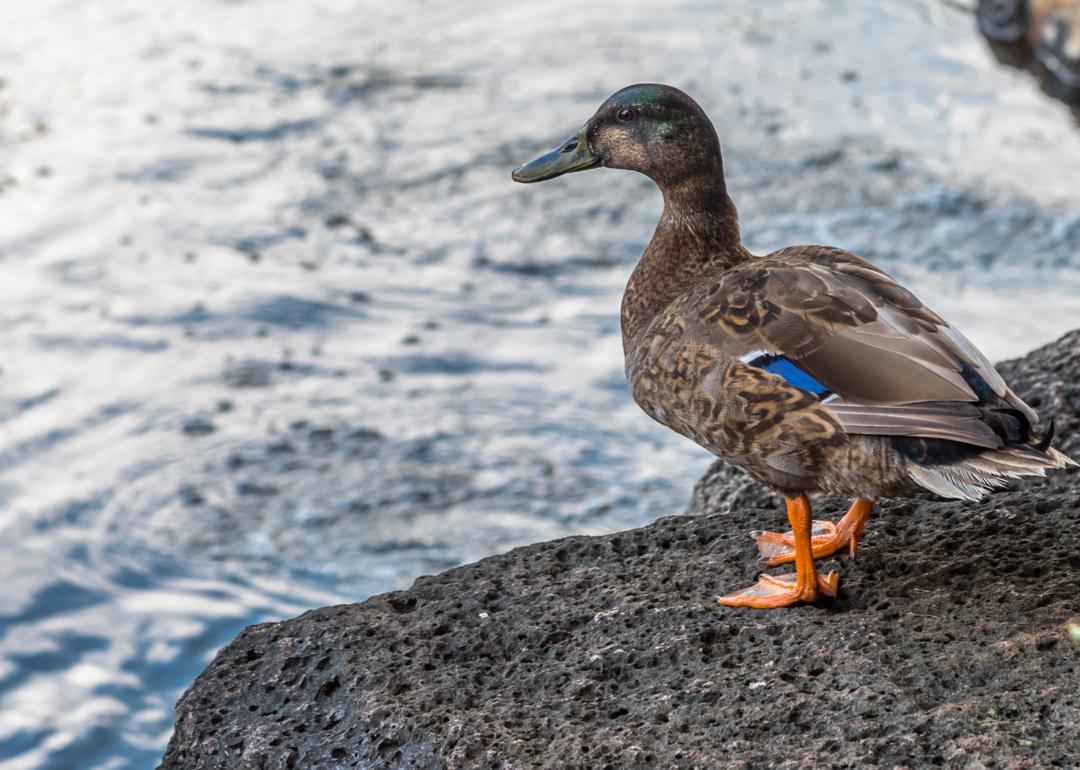 States with the most endangered species
Phillip B. Espinasse // Shutterstock
States with the most endangered species
For most Americans the term "endangered species" probably brings to mind large, adorable animals that live very far away, like pandas and elephants. This makes the problem of species extinction seem distant, but it actually hits close to home: The United States is full of endangered species. Not all of them are animals—there are many fascinating and unique plant species important to their ecosystems that are at risk of disappearing. And not all the animals are large and conventionally attractive: freshwater mussels, tiny fish, and insects are included among the species that have been designated as in need of protection. Many are found in extremely-limited places and perhaps always have been: for example, a pupfish that only lives in a single hot spring in Nevada. Others were once more widespread, but have declined in number over time. Some of these decreases go far back in history, for example, a small oak in Texas that was common over 10,000 years ago when the state's climate was much wetter. However, most population declines are much more recent, and largely the result of human activity.
To determine the states with the most endangered species, Stacker consulted the U.S. Fish & Wildlife Service (USFWS)'s Endangered Species database. States are ranked according to the total number of species (animals and plants) with endangered or threatened classifications that live within their borders. One to three notable species are also listed for each state; "notable species" refers to those which are either endemic to three or less states or which are listed as vulnerable, endangered, or critically endangered by the International Union for Conservation of Nature (IUCN) Red List. Species classifications are up to date as of January 2020.
The USFWS defines endangered as a species that is "at the brink of extinction now" while one that is threatened as "likely to be at the brink in the near future." The IUCN terms are defined as follows: critically endangered species face an extremely high risk of extinction in the wild; endangered face a very high risk; and vulnerable are at high risk. One featured species is described on each slide.
You may also like: U.S. Navy history from the year you were born