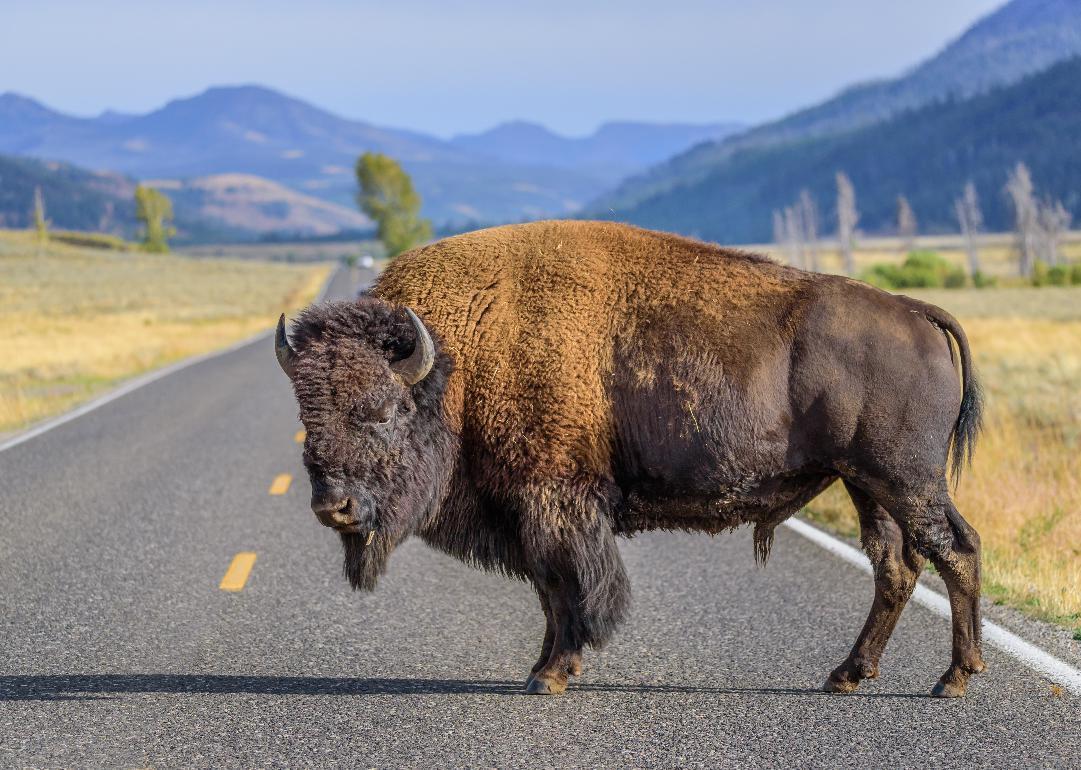 What to do when you encounter these 21 animals in the wild
Inger Eriksen // Shutterstock
What to do when you encounter these 21 animals in the wild
Statistically speaking, most Americans don't come into contact with wild animals daily. More than 60% of Americans live in incorporated places or cities, where they probably won't see anything more exotic than a squirrel or blue jay, according to the U.S. Census Bureau. It's easy to forget we share this land with all manner of four-legged, winged, and hoofed beasts when the only form of nature you see regularly is the well-manicured park in your subdivision.
The one time a person is likely to run into some animal neighbors is while on vacation. You might spot a raccoon dumpster-diving in the campground, startle a deer while hiking, or notice a pair of beady eyes popping out of the river. That's when things can turn dangerous quickly—if wild animals feel you are a threat, they can be quick to attack.
Stacker compiled expert advice from the National Park Service, wildlife conservationists, and researchers on how to safely react if you encounter 21 animals in the wild. Read on to find out the surprising place you might run into a coyote—and learn how to tell if an owl is going to attack.
You may also like: Animals that may become extinct in our lifetime