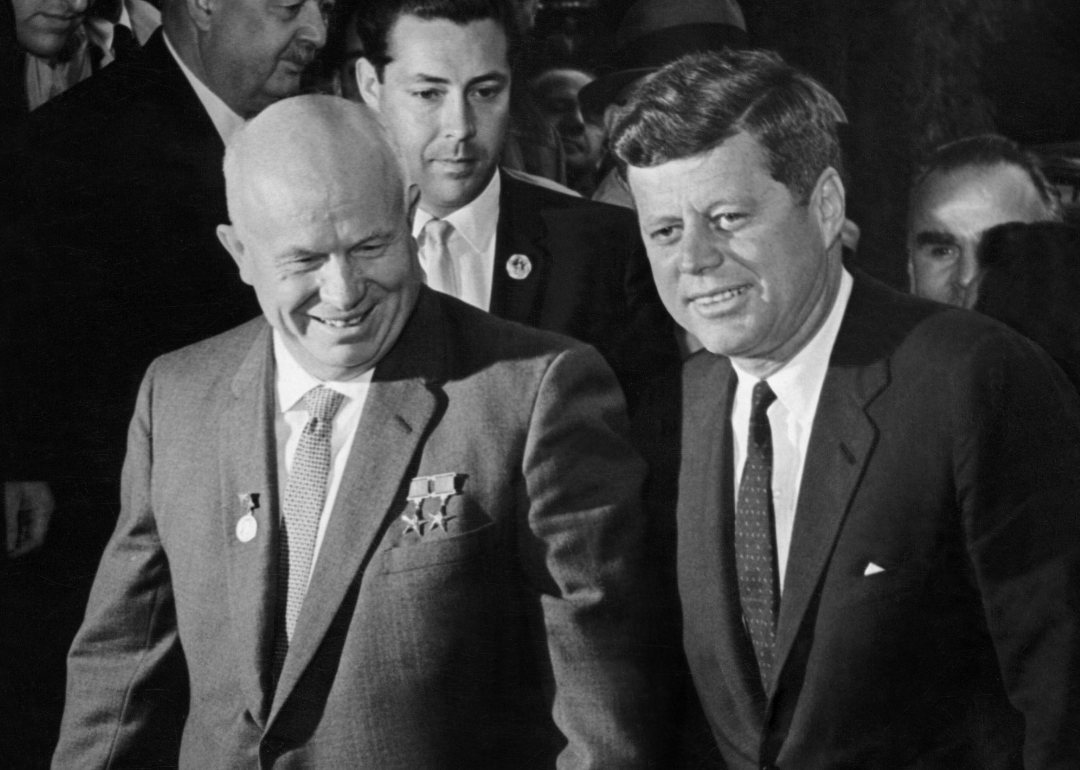 Famous summits from U.S. presidential history
Photo 12/Universal Images Group // Getty Images
Famous summits from U.S. presidential history
When United States presidents do just about anything, the world takes notice. But one thing they do to get the whole world's attention? Meet with one of their counterparts around the world to discuss issues of strategic importance. Such meetings between leaders—often termed "presidential summits"—have historically reset policy between entire countries, normalized long-chilly relations, and in the case of the Cold War, kept the world's two great established superpowers from using nuclear weapons on each other.
Using secondary and primary historical documents, Stacker looked at the 20 most consequential presidential summits in history. Some of them occurred on American soil, while others were conducted in the home countries of other leaders. Still, others were held in countries that agreed to act as hosts, such as the meeting between Donald Trump and Kim Jong-un in Singapore. And in one memorable case, a summit was held in what one side considered the United States but the other did not. But wherever the meetings were held, and whatever their outcome, they captivated the public's attention and, in some cases, led to lasting global change.
Click through for a look at the 20 most famous summits in U.S. presidential history.
You may also like: How well do you remember 1969?