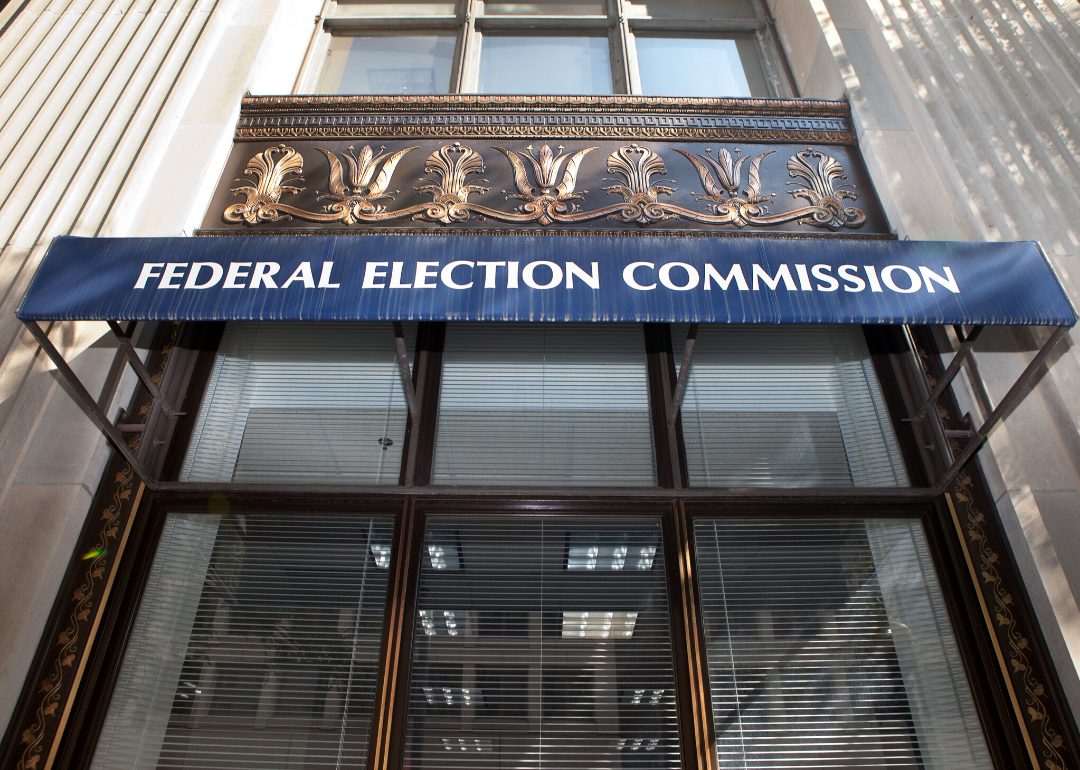 How political campaigning has changed throughout US history
Mark Van Scyoc // Shutterstock
How political campaigning has changed throughout U.S. history
Voters and political reporters have closely followed President Donald Trump and former Vice President Joe Biden as they have campaigned through a global pandemic, national protests, and a U.S. economic downturn. On Sept. 29. at 9 p.m. EST, the 2020 presidential candidates will finally go head-to-head on a debate stage for the first time. While campaigning, debating, and running for president is nothing new, this year's presidential election is very different than the first presidential election in the United States.
Over 230 years ago, on Feb. 4, 1789, 69 electoral voters from 10 different states (Connecticut, Delaware, Georgia, Maryland, Massachusetts, New Hampshire, New Jersey, Pennsylvania, South Carolina, and Virginia) unanimously voted to make George Washington the first president of the newly established United States. On April 30, at New York City's Federal Hall (the first capital of the United States), Washington was sworn into office. Our nation's first leader never made a single campaign speech, shot a single commercial, or sought to fundraise a single dollar to support his campaign.
Today, running for office as leader of the free world looks totally different. Candidates, both democrat and republican, spend months traveling around the country giving speeches, shaking hands, and asking for "just a few dollars" to support their campaign. Not a single candidate since that first election has ever been unanimously voted into office. Instead, margins have become so close that parties have demanded recounts to ensure their candidate wasn't wrongly denied votes of the Electoral College.
In honor of the upcoming debate and election, Stacker is taking a deep dive into campaign history. We're looking at 25 ways political campaigns have changed throughout America's 231-year presidential history. Using sources like Politico, The Center for Responsive Politics, and various news sources, we've compiled a list of facts detailing how everything from fundraising and spending to voter outreach has changed. In particular, we've focused on how social media and the internet have impacted how political candidates run for office.
Read on to see just how different the 2020 presidential race is from that first one way back in 1789. While some things have certainly changed for the better, we're sure that regardless of where you stand politically, you're sure to long for the simpler, less time-consuming ways of campaigns past.