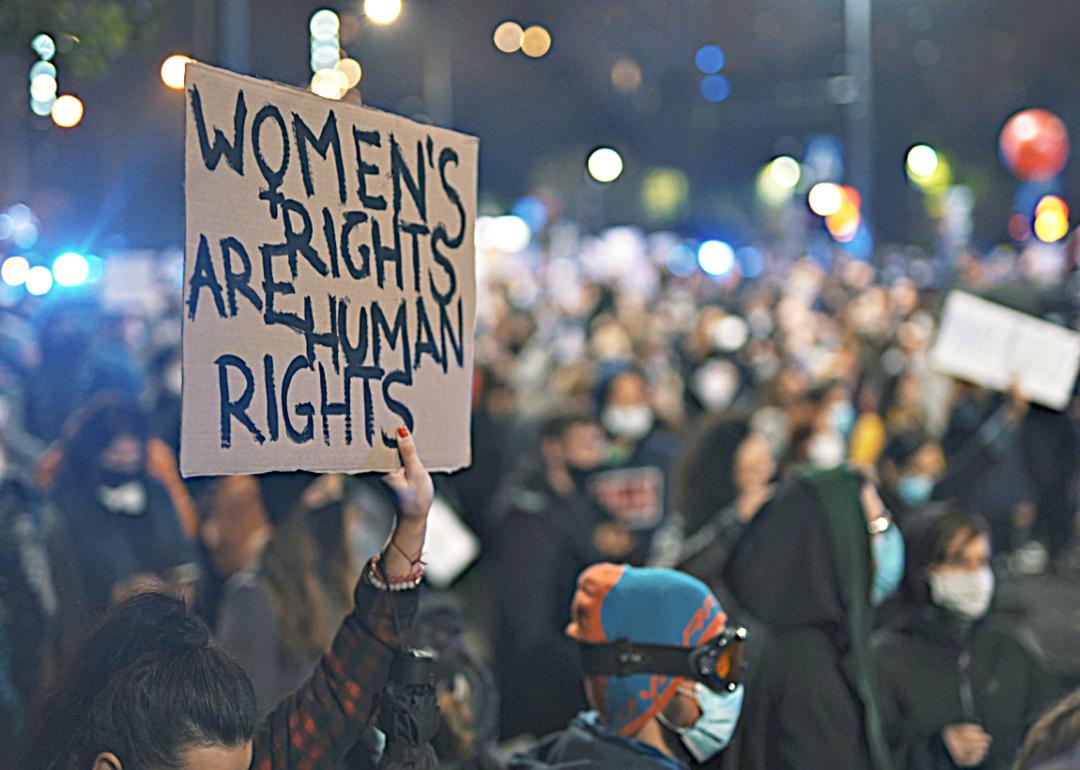 CameraCraft // Shutterstock
How women's rights in the US have been eroded since the last time we celebrated women's history month
As the United States enters into a month-long celebration and observance of women's history, it is just as important to assess the future women in the U.S. face as it is to reflect on the achievements of the past. 
Within the last year, the mental and physical health and well-being of women in the U.S. at various points of intersectionality, both young and old, have been eroded by legislation at both the federal and state levels and worsening social pressures. 
In 2022, women lost the constitutional right to access safe abortions. Medication abortion also came under threat. Access to these critical forms of health care has been weakened or cut off entirely at a time when a generation of teenagers is engaging in riskier sexual behaviors, such as decreased condom use, and, even more troubling, at a time when rates of rape and sexual violence against teenage girls is increasing, according to data from the Centers for Disease Control.  
As LGBTQ women and girls fought for equality, 2022 posed significant legislative challenges, especially for the transgender community, with 315 anti-LGBTQ+ bills introduced in legislatures across the nation and 29 passed into law, according to the Human Rights Campaign. In nearly half of all states, transgender youth face barriers to receiving gender-affirming care. 
Stacker looked at some of the most significant ways women's rights in the context of mental and physical health in the US have been eroded since last women's history month.