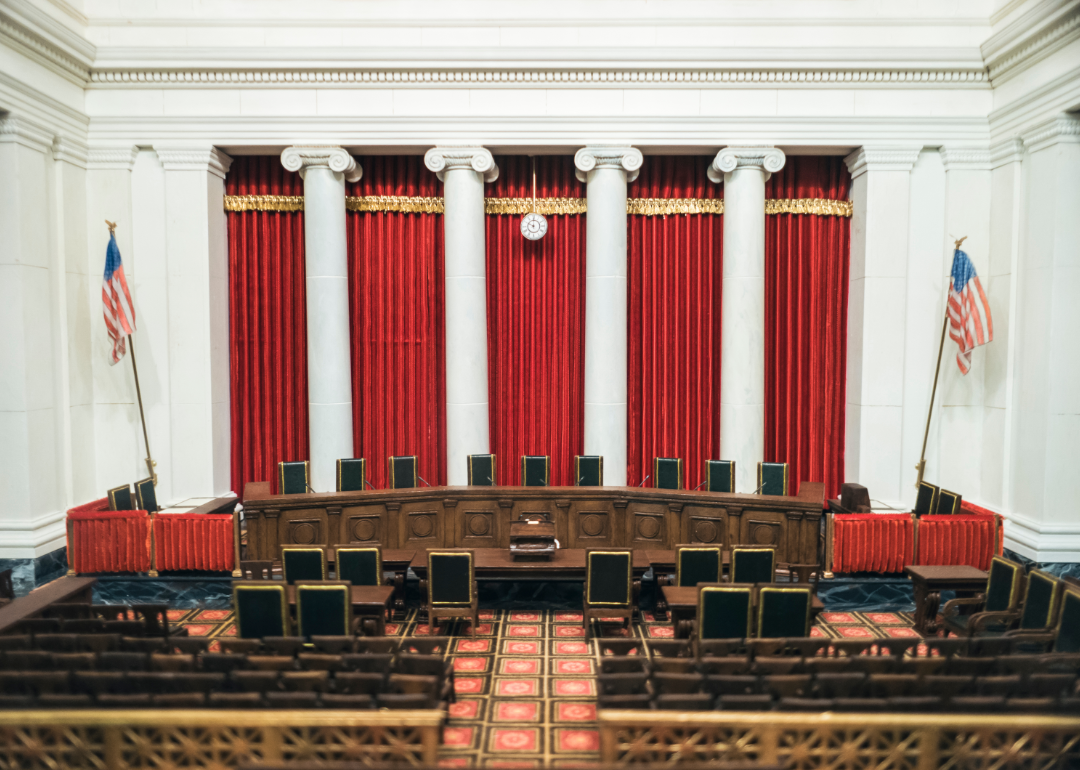 Influential Supreme Court decisions decided by 1 vote
Influential Supreme Court decisions decided by 1 vote
From issues concerning freedom of speech to college admission, many Supreme Court cases that shape the daily lives of U.S. citizens were not decided by a landslide but rather by a single vote.
The Supreme Court can decide appeals on all federal or state court rulings dealing with federal law. The Supreme Court hears less than 1% of appeals—typically those where courts across the country have ruled differently on a particular issue or when a court may have made a significant error that affected the outcome of a case.
With nine justices, there will always be either a conservative or liberal majority. While justices are supposed to be impartial interpreters of the constitution and not shapers of policy based on personal beliefs—"to call balls and strikes and not to pitch or bat," as Justice John Roberts analogized during his confirmation hearing—political ideology continues to influence the country's highest court.
It has been generally accepted that ideology will determine how a justice will vote. According to an analysis of Supreme Court votes in more than 8,500 cases since World War II, when a justice casts the deciding vote, their personal beliefs factor into their decision significantly more than when it is not a pivotal vote. This effect is even more pronounced when a justice's ideology is extremely left- or right-leaning.
Stacker compiled a list of influential Supreme Court decisions decided by one vote using a variety of news, government, and legal sources.
You may also like: Iconic presidential photos from the year you were born