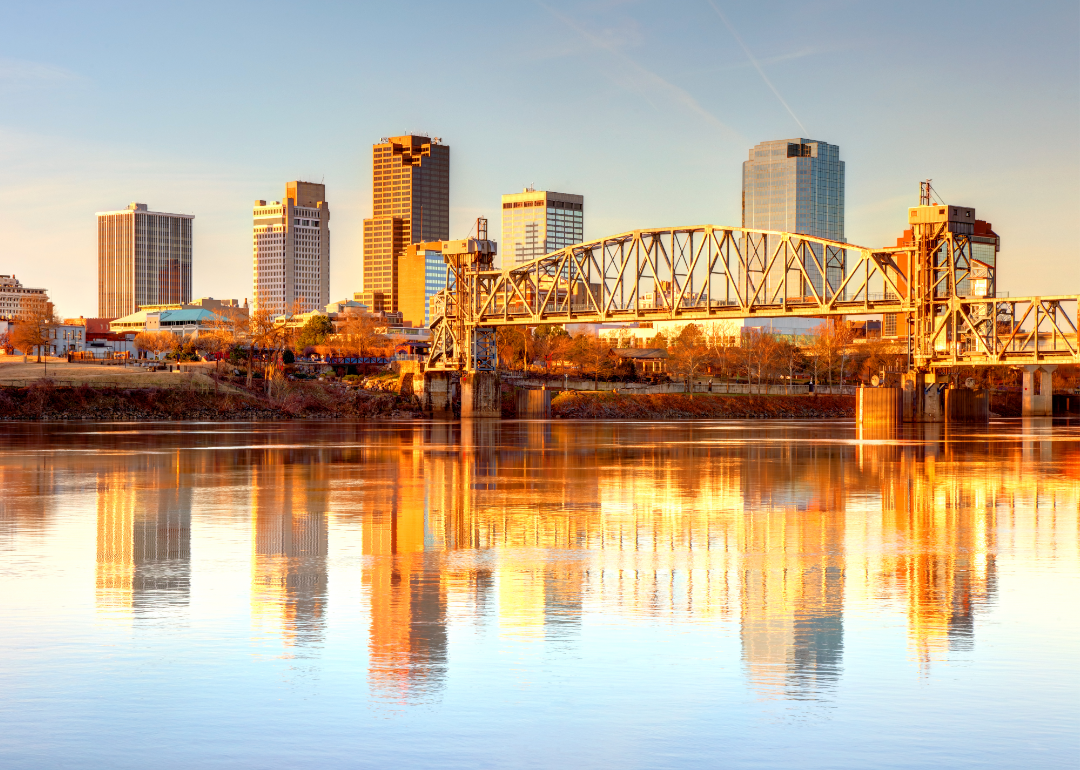 Most liberal county in states with the highest percentage of conservatives
Most liberal county in states with the highest percentage of conservatives
With the 2024 presidential primaries beginning to ramp up, everyone will soon be talking about "red"  and "blue" states. But coloring in an entire state based on the party that tends to prevail there in statewide elections obscures a lot of political diversity. In most states, there are neighborhoods, towns, and counties that hold steadfast against their neighbors and vote for the party that holds an opposing ideology to a majority of the state's residents. 
Whether this means those enclaves will see the policy results they want depends on their state's circumstances. In many states, liberal areas are subject to conservative policies that apply to the state at large. In Florida, for instance, Gov. Ron DeSantis has restricted discussions of gender identity in schools and passed one of the nation's narrowest abortion restrictions—both of which affect residents of the comparatively progressive Miami and Fort Lauderdale. In Ohio, preemption laws bar cities from regulating certain state-mandated issues, meaning that liberal pockets in Columbus and Toledo are beholden to the conservative-majority gun laws and environmental policies.
Stacker compiled voter turnout data from the New York Times and statewide political ideology data from Gallup to rank states by their share of self-identifying conservatives. Ties were broken by the corresponding percentage of self-identified liberals, as able. Vote data was then used to highlight counties that voted in opposition to the statewide average ideology. (We also looked at conservative strongholds in liberal states.)
Self-described ideology, like Gallup's, is just one way to measure a person or group's politics, of course. Vote choice is another. You could also look at party affiliation, for example, and your list might look different. In many states in the South, for instance, Black voters are the majority of Democratic voters. And – looking at vote choice – there are pockets of deep blue in otherwise ruby-red states. But Black voters are far less likely than white voters to call themselves "liberal." 
Some "battleground" states that split relatively evenly between conservative and liberal didn't make either list. Detailed county voter turnout data was unavailable for Virginia, Alaska, Louisiana, and Alabama. For Washington D.C., ideological data came from a study by the Pew Research Institute, rather than the Gallup data. 
When looking at why an island of liberalism may exist in an otherwise heavily conservative state, there are typically a few reliable tells. Many of the counties included in this list are home to colleges or universities; this means relatively young and well-educated populations, two groups that lean liberal. The same is true for dense urban centers, which are usually home to higher concentrations of communities of color and foreign-born migrants—groups that also lean blue.
Native American communities often vote Democrat and are also often isolated within Republican-majority states; unsurprisingly, this is the case for more than a few counties included here. Even ski towns tend to transform a county into a stronghold for liberalism in otherwise conservative areas by attracting mostly upper-class, well-educated transplants as residents.
Read on to discover where liberal strongholds exist in otherwise staunchly conservative states, and what accounts for the unexpected shift from red to blue.