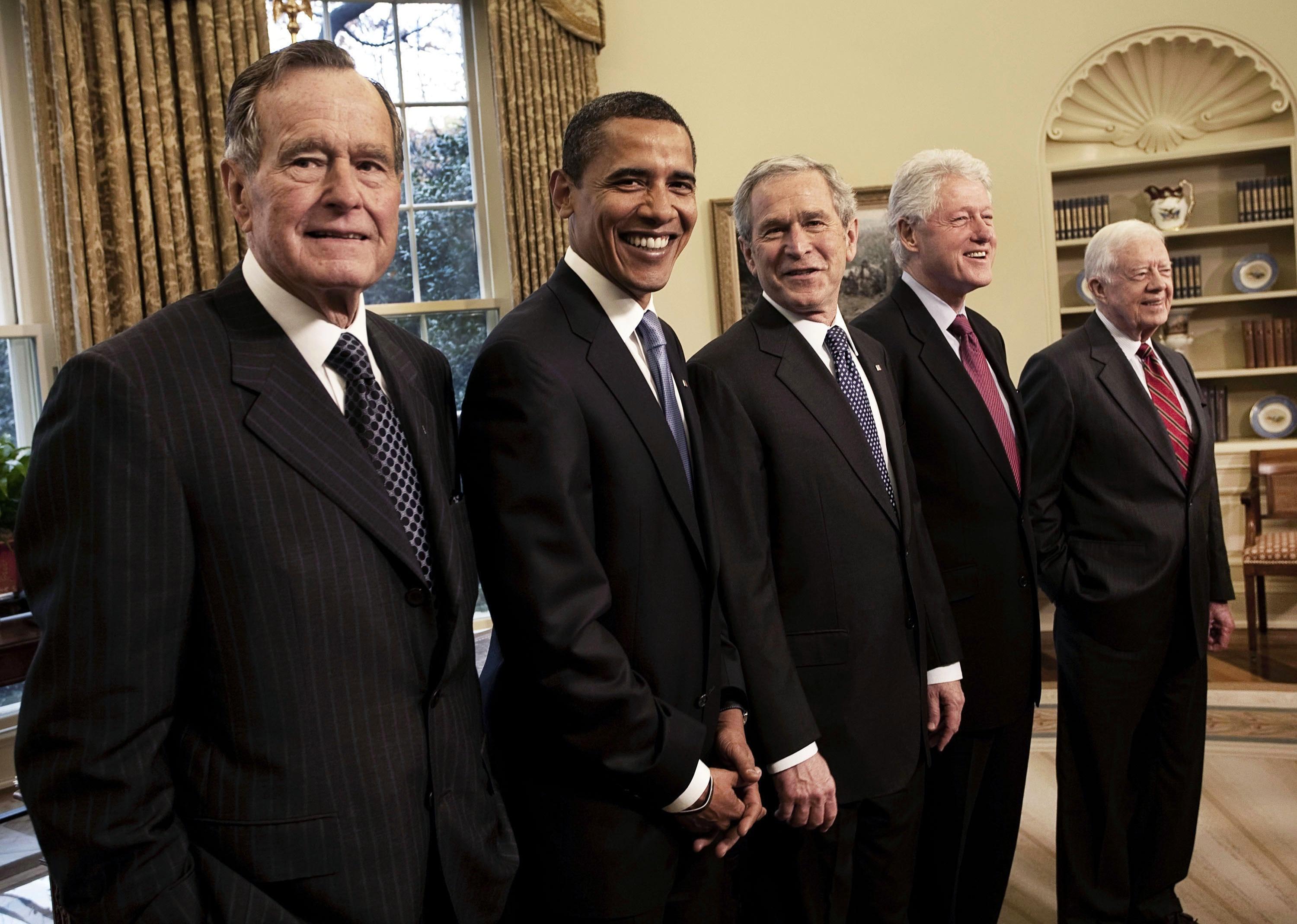 Ranking presidents over the past 8 decades by their final approval rating
David Hume Kennerly // Getty Images
Ranking presidents over the past 8 decades by their final approval rating
Presidential approval ratings are constantly monitored—from the inauguration and transfer of power between administrations to each chief executive's last day in office—in order to gauge popularity. Job approval ratings are a simple metric on how Americans judge the commander in chief at any given time. Approval numbers can vary widely throughout a president's term. Polling is not an exact science, and political analysts look at different polls to determine an accurate representation of a politician's popularity.
"As a general rule, you should never go off of just one poll … one poll might have a certain methodology used that differs a bit from another one," FiveThirtyEight election analyst Geoffrey Skelley told ABC News.
Surpassed only by Donald Trump, President Biden's second-year approval rating is the lowest second-year rating of any president since World War II. Many Americans are unsatisfied with the country's flailing economy and rising inflation rates—and if that wasn't enough, the investigation into classified documents found at Biden's Delaware home has become an unwelcome distraction to the president's agenda. But there is still plenty of time before the conclusion of his term for those numbers to change.
Stacker used data from The American Presidency Project to rank U.S. presidents based on their final approval ratings compiled by Gallup over the past eight decades. In cases of a tie, the lower disapproval rating was used. Presidents who died while in office are excluded from the rankings.
Keep reading to find out which presidents, from Harry Truman to Donald Trump, left office with the lowest approval ratings.
You may also like: Youngest and oldest presidents in US history