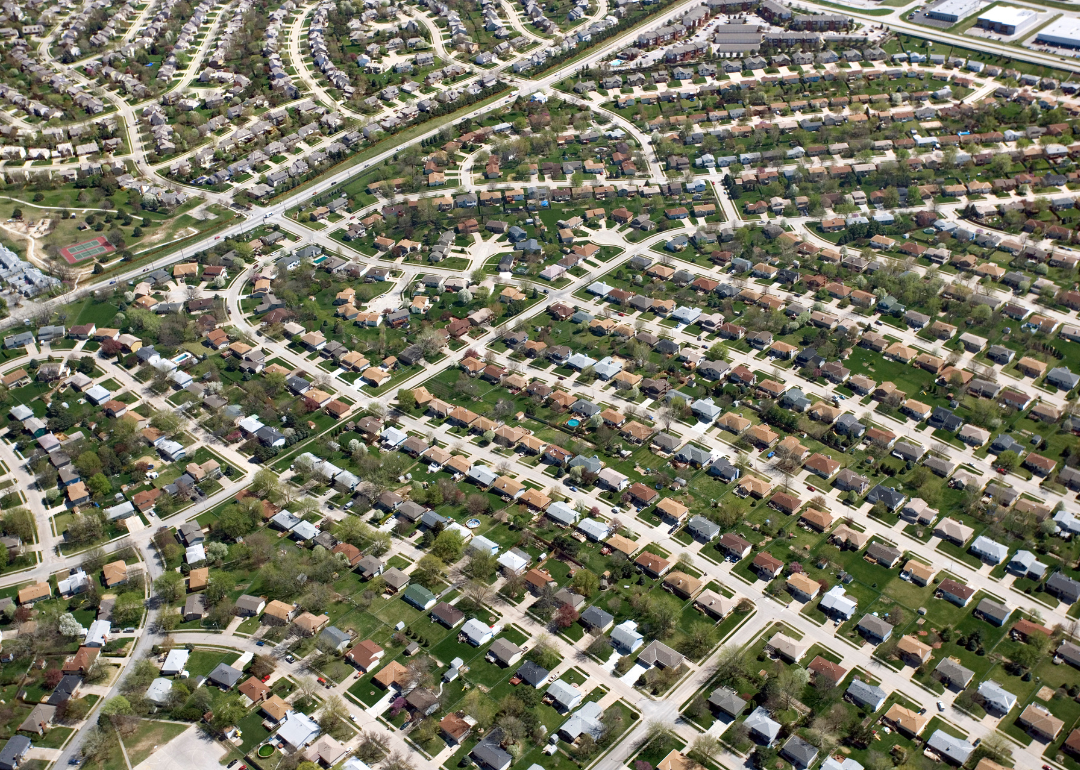 Stacker Studio
10 metros where homebuyers are most susceptible to being priced out
10 metros where homebuyers are most susceptible to being priced out
Only a new home will do for some buyers. However, in many areas of the country, newly built single-family homes that are affordable can be hard to come by.
About 69% of all households in the U.S. cannot afford a median-priced new home, according to the National Association of Home Builders. Competition from other home buyers is one reason people are priced out of the market, but construction costs, increased mortgage rates, and local regulations also contribute to the overall cost.
American Home Shield examined data from the National Association of Homebuilders to see which metropolitan areas have the largest number of households that would be impacted by a $1,000 home price increase of a newly constructed home. The number of priced-out households is calculated in NAHB's formula, taking into account whether a household qualifies for a mortgage, which is determined by whether the monthly payment equals 28% or less of monthly gross household income. The NAHB estimate also calculates a household being able to afford a 10% down payment.
Metropolitan areas consist of the main city as well as its surrounding towns and suburbs. Metros had to have at least 200,000 households to be included on this list. Many of the major cities listed experienced population growth during the pandemic, as an exodus away from major cities drove home prices higher.
This story originally appeared on American Home Shield and was produced and distributed in partnership with Stacker Studio.