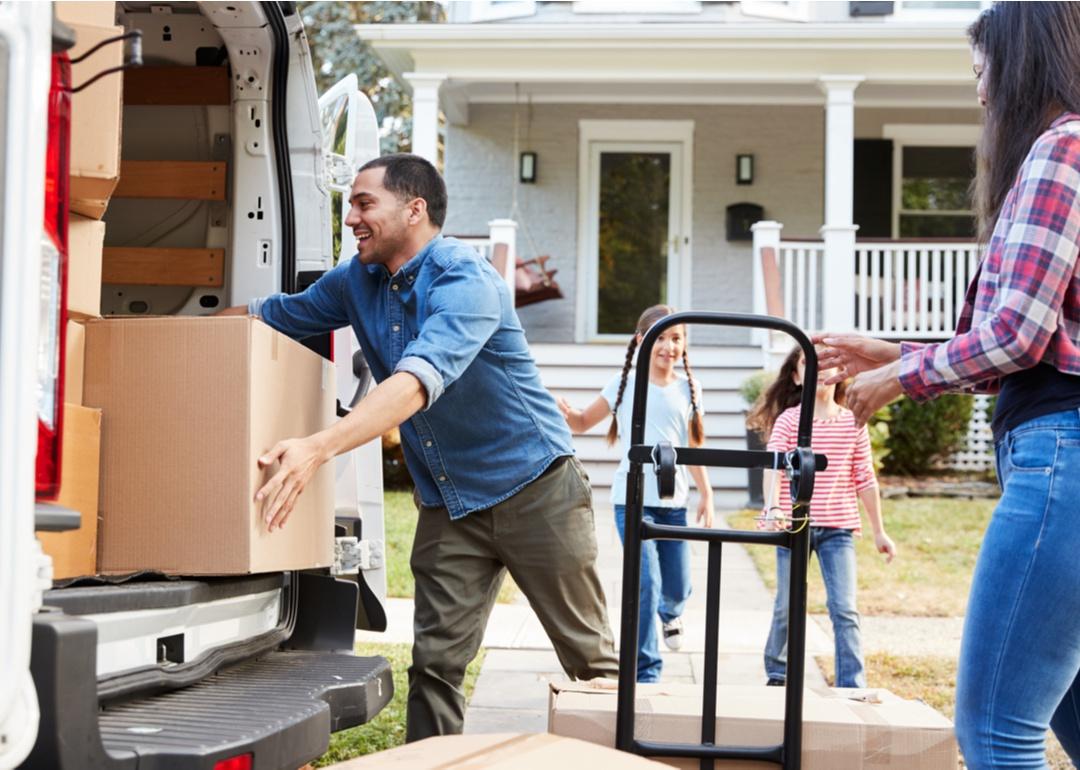 Stacker Studio
5 common mistakes people make when moving
Monkey Business Images // Shutterstock
5 common mistakes people make when moving
When the COVID-19 pandemic struck and remote work became the new normal, many Americans seized the opportunity to relocate. But if you think all there is to moving house is packing up and hiring help, think again. To help make your moving experience as productive as possible, Extra Space Storage shared five common mistakes to avoid when planning your next move.
The majority of moves over the past five years have been local, with 84% of people moving within the same metro area, according to 2020 United States Postal Service and U.S. Census Bureau data analyzed by Bloomberg and Forbes. What the data also showed: 82% of movers were leaving urban centers in favor of suburban counties, and 91% of counties classified as suburban had more people moving in than out.
Delving further into U.S. migration trends over the last five years, the Census Bureau discovered nearly half of those who moved did so due to housing costs or home-related issues. Even though the number of people moving is decreasing, more than 27 million U.S. residents packed their belongings and resettled in 2021 alone.
This mass exodus has led to price hikes for houses and rental properties. According to a March 2022 report from Reuters, house prices rose by 17% in 2021—and they're forecasted to double in 2022, despite rising interest rates. Another kink in the moving pipeline: finding available—not to mention affordable—movers.
Read on to learn some of the most common oversights people make when moving.
This story originally appeared on Extra Space Storage and was produced and distributed in partnership with Stacker Studio.