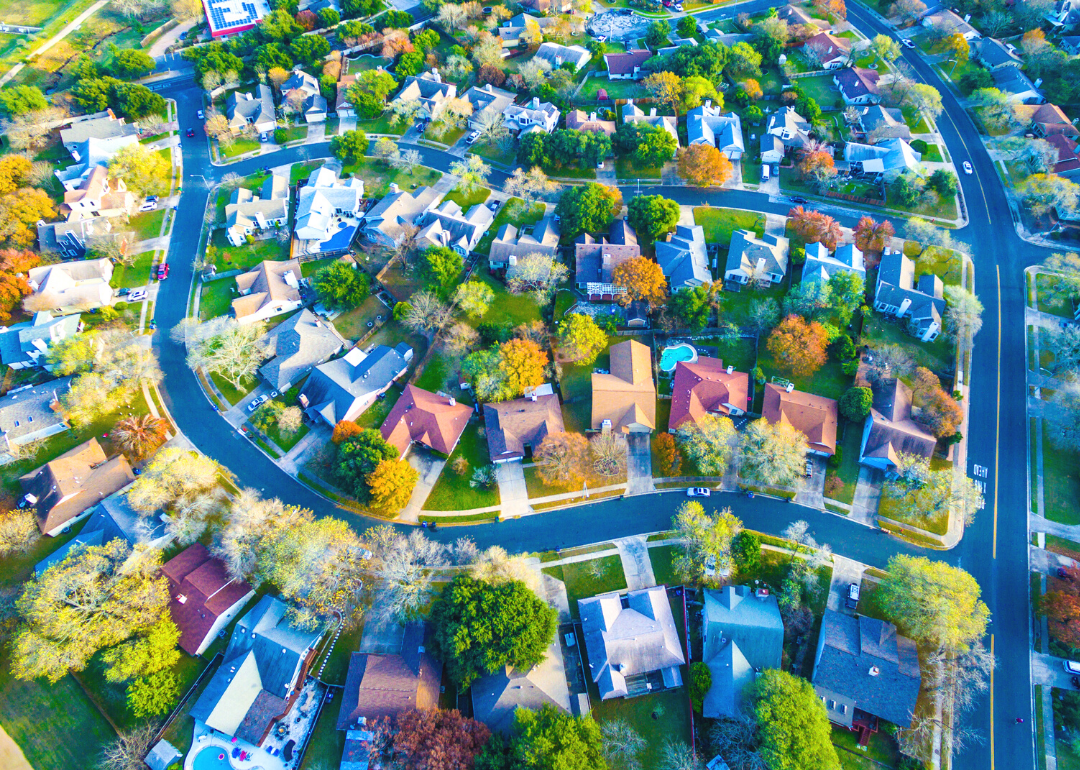 Stacker Studio
5 metros with the biggest ROI for house-flippers
Roschetzky Photography // Shutterstock
5 metros with the biggest ROI for house-flippers
Anyone with an interest in property investment has been keeping tabs on the housing market recently. Nearly all markets across the country have experienced massive surges in home values and prices since the start of the pandemic—creating the perfect environment for investors to capitalize on the sale of homes to buyers eager to outbid each other at a time when demand is high and inventory is low.
That includes home flippers, who are investors focused on purchasing low-priced, blighted, or distressed properties or foreclosures in otherwise desirable areas with the intent to fix them up to sell to other buyers in a short period of time. This type of property investing has become extremely popular over the last decade, thanks to TV shows that document property flipping businesses across the nation and—of course—the potential for a high return on investment. While the number of flips decreased at the end of 2020—perhaps due to how difficult it became to buy a house, even for flippers—the profits of house-flipping reached a 20-year high. The median price of a flipped home was $240,000 in 2020's third quarter, up from $61,800 in 2019's third quarter.
A property flipper's return on investment, or ROI, is the percentage of invested money that flippers recoup after deducting the cost of the facelift and repairs to the property. Savvy home flippers track ROIs to help determine the efficiency of their investments. Without this information, investors have a tough time determining whether or not a real estate investment is worth making. By tracking ROI, flippers can determine whether a home's location will be desirable to buyers or whether the total cost of repairs will affect their ability to maximize profits on the properties they're considering. All it takes is one major structural repair to cause profits to plummet, and having clear data on past ROIs is essential for determining whether a home is more or less attractive for flipping.
Focusing on certain markets can also make it easier for home flips to end with high ROIs. In fact, there are some metro areas in the U.S. that are prime for big ROIs on home flipping. Fund that Flip analyzed house flipping research from Attom Data Solutions to determine the five U.S. metros that saw the highest return on investment for home flipping during the second quarter of 2021. The analysis considered homes sold in the second quarter of 2021 that had been purchased in the previous 12 months.
Attom calculated the gross ROI for each metro by dividing the gross profit made from flipping the home—the difference between the flipped price and initial purchase price—by the purchase price. These gross ROI calculations do not take into account any other rehabilitation costs or additional investments related to flipping the home, which can vary widely from project to project. Here's what the data showed about the five metros with the biggest ROI for house-flippers.
This story originally appeared on Fund that Flip and was produced and distributed in partnership with Stacker Studio.