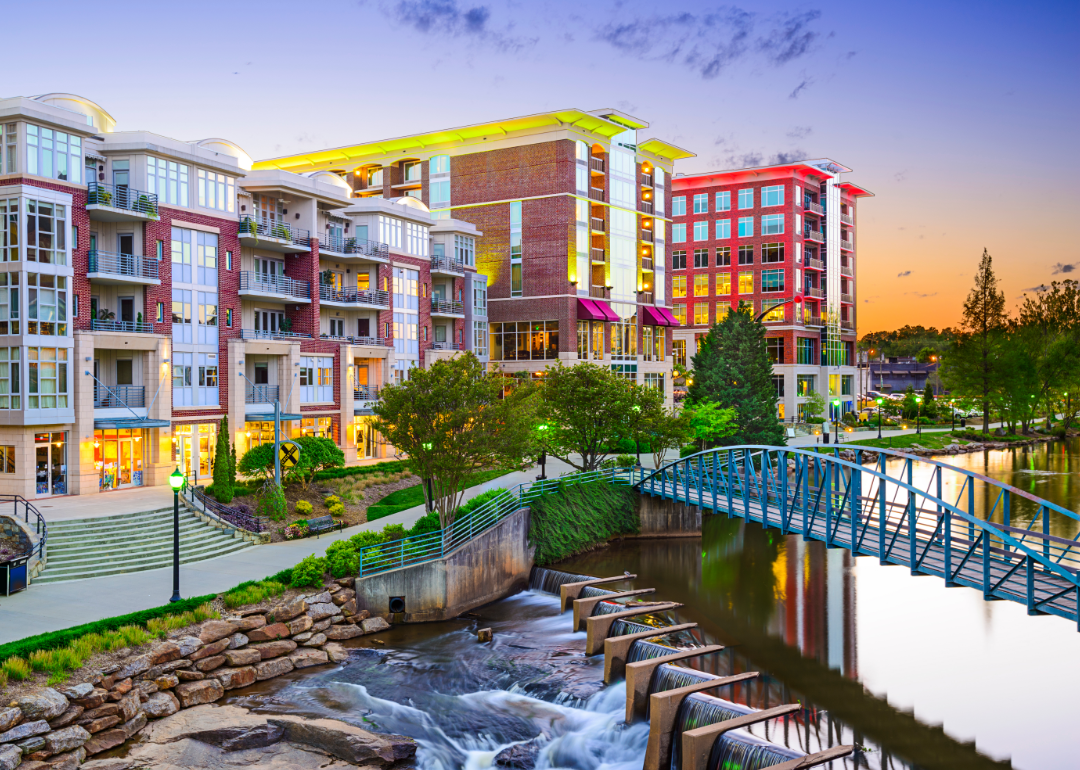 Best county to live in for every state
Best county to live in for every state
What makes the best county in each state? Often it involves a good mix of opportunities for fun outdoor activities and cultural attractions. Throw in some historical sites, good schools, job opportunities, and affordable housing, and the county will most likely have happy residents.
Stacker compiled a list of the best places to live using 2022 data from Niche, which ranks counties based on various factors, including public schools, jobs, and living costs. Read more about Niche and the way it determines the best counties in each state by looking at its methodology.
The counties on this list include an Alaskan borough whose bay remains open year-round, which keeps its economy humming. There's Huntsville, Alabama, which was nicknamed "Rocket City" for the work people in town did to get spaceships to the moon. Others, such as Fairfield County, Connecticut, have drawn on financial services to fund their tax bases. One of the wealthiest of counties is in California, its fate tied up with Silicon Valley.
Some are on the coasts, but others are inland, away from crowds and tourist destinations. Many of the counties on this list have extensive parks, often honoring distinctive geographical features that offer exercise and exploration opportunities. Residents can also keep their minds sharp with museums, art galleries, theater, and other cultural pursuits.
Some of the counties include universities that provide lectures, concerts, and other intellectual outlets for residents. Others have great shopping opportunities, restaurants, wine bars, and pubs for evenings out without navigating the traffic of a larger city. Some suburban counties became more popular than ever after the coronavirus pandemic hit and families left crowded cities for more open spaces. 
They also rely on a range of businesses, from high-tech firms and hedge funds that have set up shop outside of urban centers to wineries and generations-old farms now providing organic fruits, vegetables, and other crops.
Read on to find which county is the best to live in in each state.